May 24, 2023
Purpose-Driven Workforce Solutions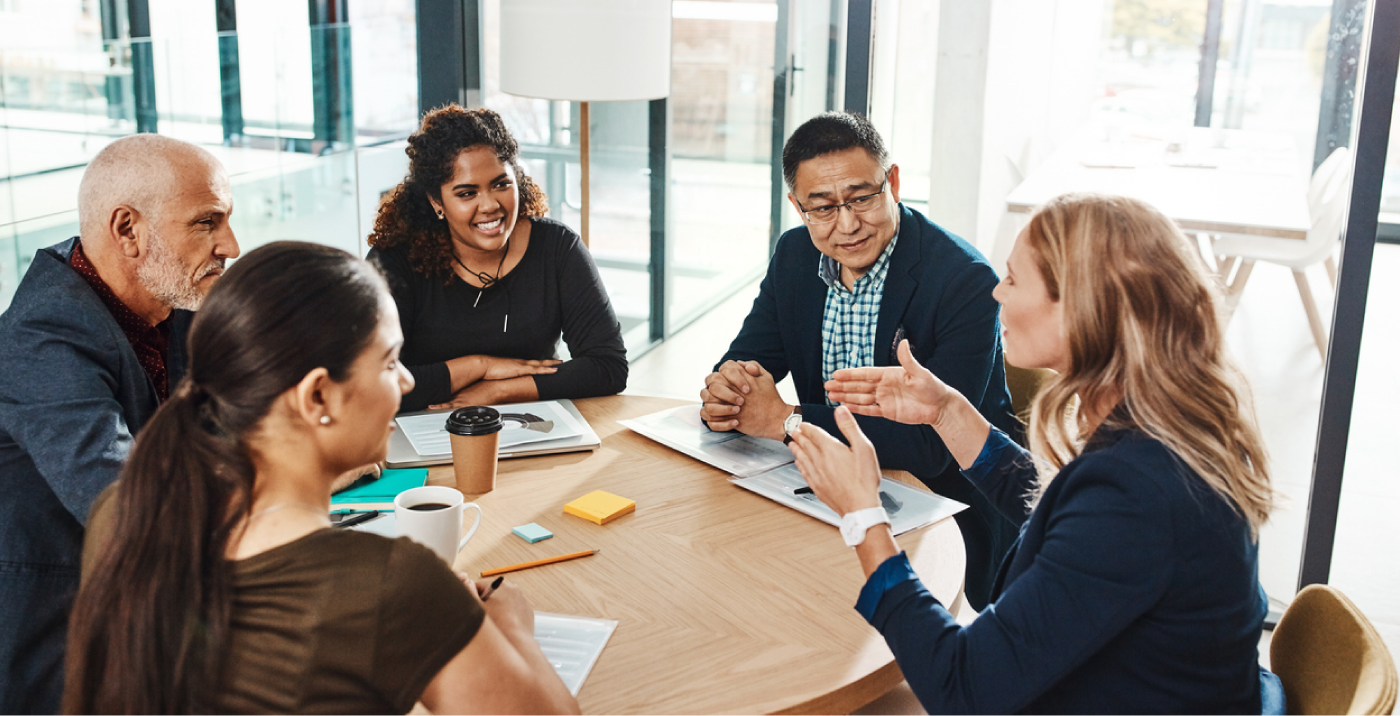 This week I'm attending the Purpose Summit hosted at the University of Notre Dame. The summit features an array of leaders including former CEO of WD-40 Company and Eastridge Board member Garry Ridge who is delivering a talk titled The Difference between a Manager and a Coach is Purpose.
The summit and its speakers have made me think about my commitment to leading a purpose-driven organization in the world of staffing and workforce solutions. I've written before about why the world of staffing feels different from other businesses and how we are so embedded in our client's day-to-day operations (see Why Culture Counts in Staffing). Building and managing a team of people at a client site, for example, takes true partnership and expertise, but it also takes trust.
The questions my team and I tackle are: How do we build a team that can deliver trusted relationships with partnership as the foundation consistently across so many industries and client sites? How do we do this as we grow and expand? How do we serve customers through factors like inflation, wage instability, and general uncertainty?
The answer to these questions lies largely in continuing to be purpose-driven.
At Eastridge, we have a very clear purpose: To provide people with opportunity and enrichment through work. This fuels our mission of building partnerships with our clients based on service, quality, and expertise. To be successful in providing workforce solutions, our team needs to drive our purpose not only on behalf of Eastridge, but also on behalf of our clients and the candidates and employees we recruit. In order to do that successfully, a number of things need to fall into place.
First, a one-size-fits-all formula for employees to follow just doesn't work. At Eastridge, we coach our teams on how to create a pathway to success following Garry Ridge's advice of Helping People Win at Work. This mentality extends to how we serve our clients and the talent that we recruit. Our teams know that individually and collectively they need to plan by having SMART Goals, be clear on expectations and deliverables, and show up every day according to our values. This approach is far more scalable than a prescriptive strategy.
Planning for success, however, is only the beginning. Our teams are also empowered to solve problems and offer solutions. Eastridge teams have greater autonomy to tailor programs for clients – our philosophy of coaching for performance and using situational leadership allows us to do so. At the same time, we arm them with programs and technology backed by significant investment, not typically available to small to mid-sized companies. These are tools and resources our teams leverage every day on behalf of our clients. The Eastridge Cloud VMS and our GATE program are examples of solutions that Eastridge has built so that our teams have tools at the ready to fulfill our goal of connecting talented people with opportunities to thrive.
Lastly, expertise is also vital to our purpose. Eastridge creates opportunity and enrichment by growing and building teams with experience in the industries we work in. For example, Eastridge legal recruiting teams have years of expertise and experience as Paralegals. Our life sciences teams have science degrees. Our manufacturing and distribution teams know the inside of a factory and warehouse and are OSHA safety certified. Expertise helps to focus our purpose on our clients and their talent. Connecting talent with opportunity for success is so rewarding and collaborative because of our industry knowledge and the type of talent that will meet those needs.
With so much uncertainty in the economy, a purpose-driven workforce strategy is more vital than ever. Our commitment is that we will always go beyond just "filling positions". To identify candidates, we will always go beyond the tactic of "post and pray." Building a team that is driven to provide quality candidates, quality service, industry expertise, and immeasurable value truly has purpose and meaning. Creating opportunities for the talent our client companies need to thrive is purpose-driven. Purpose is the reason my 300+ Eastridge partners and I show up to deliver our best every day.
I am thrilled to listen and contribute to the conversation on this important topic and learn from industry leaders who share a purpose-driven culture. Their insights will be part of our ongoing conversation about the Eastridge way and how our purpose can help our clients, associates and employee-owners achieve theirs.