The Difference is in Our DNA
At Eastridge we prioritize these five Eastridge DNA traits to ensure we provide the best service to our teammates, candidate and clients:
Ownership
No excuses and no ego. Never place blame. Be accountable.
Urgency
Run, don't walk. Manage your time. Never sacrifice quality.
Resilience
Overcome obstacles. Learn from failure. Bounce back.
Work Ethic
Give it all you have. Self manage. Self motivate.
Self Awareness
Evaluate yourself. Be coachable. Always strive for better.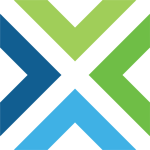 In Staffing, Culture Counts
When you're supplying workforce solutions, you become an integral part of your client's team. Investing in culture makes you more than just a vendor.
Continue Reading