What Makes Us Unique
As an employee-owned company, we do things differently. In providing opportunity and enrichment through work, we prioritize accountability and transparency and provide venues for all Eastridge voices to be heard. We also invest in the wellness of our employee-owners from day one through comprehensive benefits, parental leave, gym membership discounts, pet insurance, and more.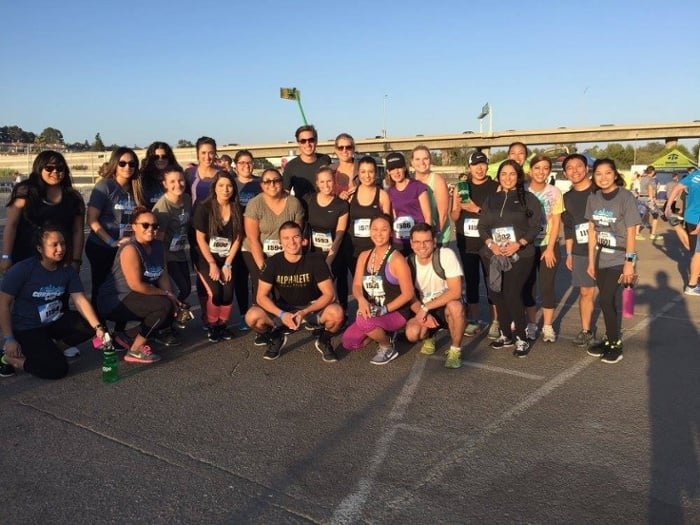 Why You'll Love Eastridge
We want you to bring your whole self to work. We encourage this every day in many ways.
Career Growth
Enrich and advance your skills through our mentorship, training, and tuition reimbursement programs.
Flexibility
You can make an impact working in the office, at home, or remotely. Collaborate on your terms.
Resource Groups
These inclusive and supportive spaces help you feel confident bringing your authentic self to work.
Part of the Team
We foster community through our advisory committees, town halls, and employee ambassador programs.
Recognition
Quarterly recognition and value awards celebrate hard work and employee success while supporting the overall culture.
Recharge
Balance matters. Eastridge offers 10 paid holidays, three floating holidays, and 10 days of paid time off.
The Employee-Owner Difference
As an employee-owner, each team member receives ESOP shares that are distributed yearly with a three-year vesting schedule. Your account is automatically set up and you can track the evaluation of Eastridge and your share value yearly. There is no cost to participate, all employee-owners are enrolled automatically!
Planning for the Future
Retirement options include a 401(k) plan, Roth IRA, and Flexible Spending Account.
Rewards & Recognition
Our incentive program is designed for company-wide participation, giving all employees a chance to win rewards for their contributions to Eastridge.
Health & Wellness
In addition to health, dental, and vision insurance, our employees enjoy gym membership discounts, monthly internet stipends, parental and sick leave, and more.
Mentorship Program
We partner each new employee with a seasoned mentor so they receive first-hand guidance that shapes their specific career path.
Sales
Our sales team is the catalyst for our recruiters and service teams, creating meaningful connections between our clients and associates.
Types of Roles
Inside Sales/Lead Generation
Outside Sales
Sales Management
Enterprise Sales
Supporting Your Career
No split commissions between recruiters and sales.
Additional cross-selling commission plans.
CRM and lead-generation tools.
Recruiting
Our award-winning recruiters place candidates in exciting, fulfilling roles across seven key industries. We're always seeking individuals who are passionate about creating opportunities and enrichment for those seeking to advance their careers.
What Our Recruiters Love
No split commissions between recruiters and sales.
Sourcing center to support your recruitment efforts.
FAST method provides consistent results.
Access to industry-leading platforms.