May 26, 2022
Celebrate Juneteenth by Getting to Know Our B.L.A.C.K.@Eastridge Members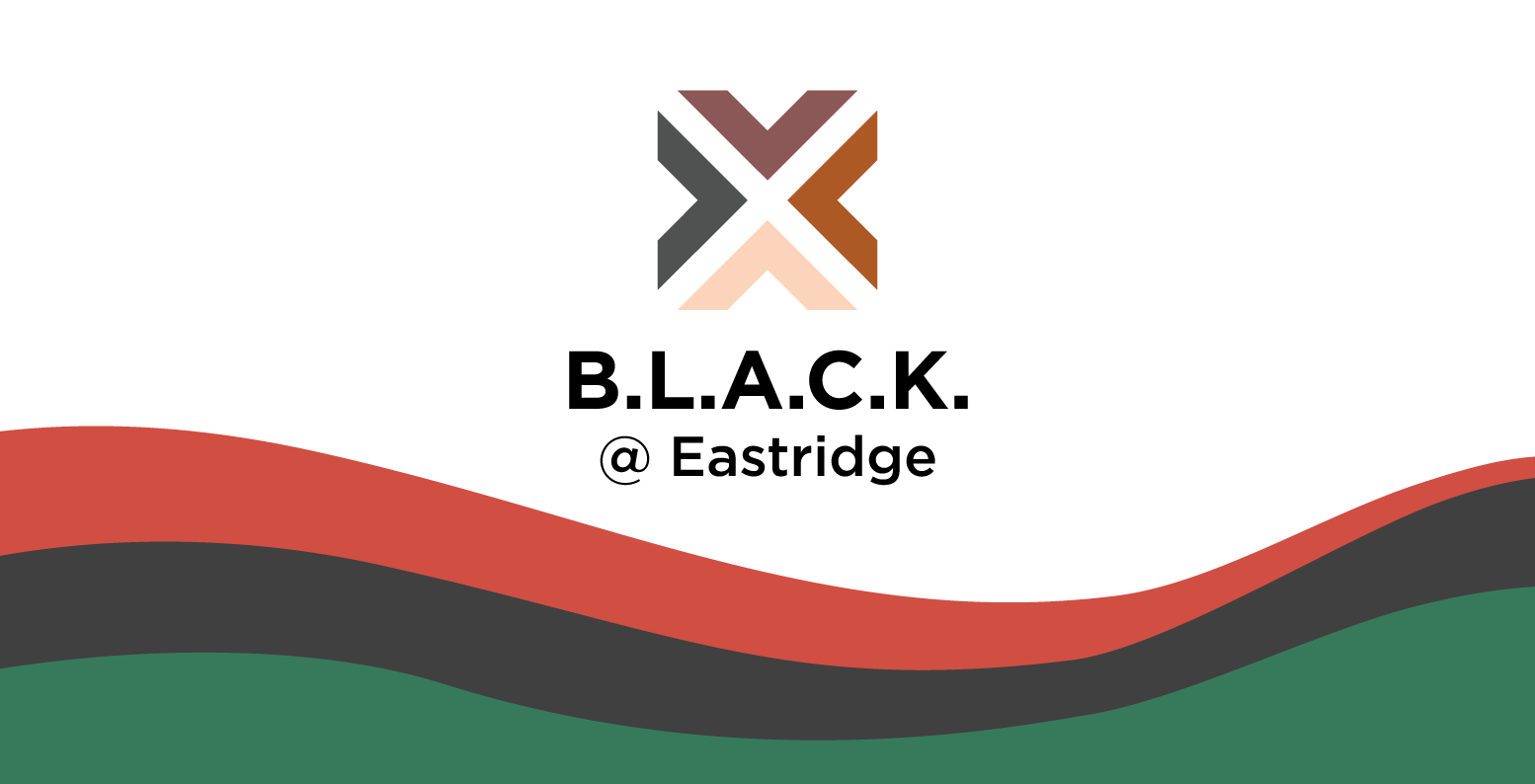 About B.L.A.C.K.@Eastridge
B.L.A.C.K.@Eastridge is a resource group formed to create space for employee-owners that identify as Black and provide a neutral and educational space for allies in the company. The group's mission statement is:
"We as Black leadership will stand strong while supporting advocacy in our community and our cultural values. Our commitment is to strengthen ourselves and each other on a professional and personal level. As we gain knowledge and understanding, B.L.A.C.K@Eastridge is a sacred space for our Black employee-owners to meet and discuss issues within the Black community. Our goal is to create Black Leadership, Advocacy, Commitment, and Knowledge with this group, along with assisting our community both internally and externally."
Previously titled Creating Conversations and Committing to Change (C4), the original group was created in 2020 as a safe space to have difficult conversations and as a means to hold leadership accountable for establishing diverse and unbiased corporate initiatives. In 2022, they rebranded to B.L.A.C.K.@Eastridge and welcomed new leadership to the group.
Get to Know Our Members

Vina Richards
Corporate Administrator Vina Richards started with Eastridge nine months ago. She is the co-leader of B.L.A.C.K.@Eastridge with Kierra Johnson.
"What brings me the most fulfillment about being involved with our group," Vina says, "is it gives me a sacred space to be able to be myself without code-switching, something which has become a norm for our community in the workforce. I am able to let my hair down and be accepted for who I am in my Black culture!"
Outside of work, Vina is a speaker for Black women who have been incarcerated and who are trying hard to not become part of California's recidivism rate. Working at Eastridge allows her to help women in these circumstances gain employment and reunite with their loved ones. Having been in their shoes before, Vina promised to pay it forward and help others when she had the opportunity. Joining Eastridge has been her "beacon" to lead her to help these promising women.
Kierra Johnson
Kierra Johnson has been at Eastridge for over a year, starting as a high-volume recruiter and now serving as an account manager. Along with Vina Richards, Kierra is grateful to be the co-leader of B.L.A.C.K.@Eastridge. She has spent time working with B.L.A.C.K.@Eastridge to host booths at community events, such as Juneteenth and Pride, which are meaningful to her.
When asked what she enjoys most about her involvement, Kierra says, "I love visiting communities and meeting new people that are looking for work or a new opportunity and them finding a familiar face of someone they can relate to with me. It's amazing being a part of a group at Eastridge that helps put a voice to a marginalized group."

Nicole Ford
Strategic Delivery Manager Nicole Ford originally came to Eastridge as a temporary employee to supplement her income as a performing artist. In 2018, she joined our team full-time and has worked in various roles in the four years since.
Within B.L.A.C.K.@Eastridge, Nicole provides operational support and guidance to leadership. She keeps the group organized and ensures the resolution of action items. She also serves as a liaison between the group, leadership, and various supporting departments.
What brings Nicole the most fulfillment in her involvement with B.L.A.C.K.@Eastridge is "being able to engage with, support, and mentor other Black employees here at the company. It is also most fulfilling to be able to work with the leadership to effect change within our organization as well as in the Black community. I am a very creative as well as an analytical person and I love using my skills, abilities, and talents to make a significant impact on the direction in which the company is headed."
In addition to her involvement with B.L.A.C.K.@Eastridge, Nicole also serves on Eastridge's advisory board and our internal DE&I task force. She participates as an ally in other employee resource groups to learn more about the issues impacting other employee-owners. She is also extremely active in her local Black community in Las Vegas as an African drum performer, community event producer, entrepreneur, and service provider with countless organizations. You can learn more about her many endeavors on her website.

Daniesha Price
Program Manager Daniesha Price has been with Eastridge for almost a year. As a newer team member, Daniesha has enjoyed getting more involved with B.L.A.C.K.@Eastridge by referring one of the group's upcoming guest speakers: Myeshia Price, PhD, Senior Research Scientist at The Trevor Project.
What Daniesha enjoys most about B.L.A.C.K.@Eastridge is "having a 'safe' space to share our thoughts, values, culture, ideas, and experiences. I enjoy being a part of a group that can relate to me in so many ways, whether it be professional or personal."

Kierra Johnson
Kierra Johnson is a recruiter on our recruitment process outsourcing (RPO) team. She joined Eastridge in 2021 and will be celebrating her one-year anniversary with the company this July.
As a member of B.L.A.C.K.@Eastridge, what brings Kierra the most fulfillment is "having a safe space to truly be myself and have a place where I'm not educating people. I can be with like-minded people that just get it."

Morgan Salmon
Senior Accountant Morgan Salmon has been with Eastridge for four years. As a member of B.L.A.C.K.@Eastridge, Morgan notes, "Knowing that there is a safe space for people who look like me at Eastridge is comforting and also brings another sense of community for Eastridge, to me personally."
Morgan was also a part of the former C4 group. He currently serves in our New Hire Ambassador program and on our LGBTQ+ Committee.

Traci Cabrera
Traci Cabrera is a Senior Business Development Specialist who has been with Eastridge for nearly 10 years! As a member of B.L.A.C.K.@Eastridge, what brings her the most fulfillment is "to see Eastridge evolving and our commitment to hiring more Blacks."

Alexa Hill
Alexa Hill is a manager in our Administrative Division and has been with the company for just over a year.
As a member of B.L.A.C.K.@Eastridge, Alexa enjoys having "a safe space where we are seen and heard, to have resources to utilize and share with others, but most importantly, to hopefully be able to make a difference and educate others so that we can continue to move toward true equality professionally and in all other aspects of life. It is also very fulfilling to have a company and a CEO that sees us, supports us, encourages our collective and individual journeys, and encourages us to be authentic."
In addition to her membership in B.L.A.C.K.@Eastridge, Alexa is part of the LGBTQ+ Committee.
Celebrate Juneteenth at Our Upcoming Events
In celebration of Juneteenth, the B.L.A.C.K.@Eastridge group will be attending two events in the San Diego community. We encourage you to join us!
Cooper Family Foundation Juneteenth 2022
Healing the Community Festival
Date: Saturday, June 18
Time: 11:00 a.m. - 6:30 p.m.
Location: Memorial Park
Address: 2975 Ocean View Blvd San Diego, CA 92113
Learn more about the event and the Cooper Family Foundation here.
3rd Annual San Diego 619 Day Juneteenth
Date: Sunday, June 19
Time: Noon - 7:00 p.m.
Location: NTC Park
Address: 2455 Cushing Rd San Diego, CA 92106
View this flyer to learn more about the event.
Read more about Eastridge's ongoing commitment to diversity, equity, and inclusion.