February 22, 2021
Employee Spotlight: Nicole D. Ford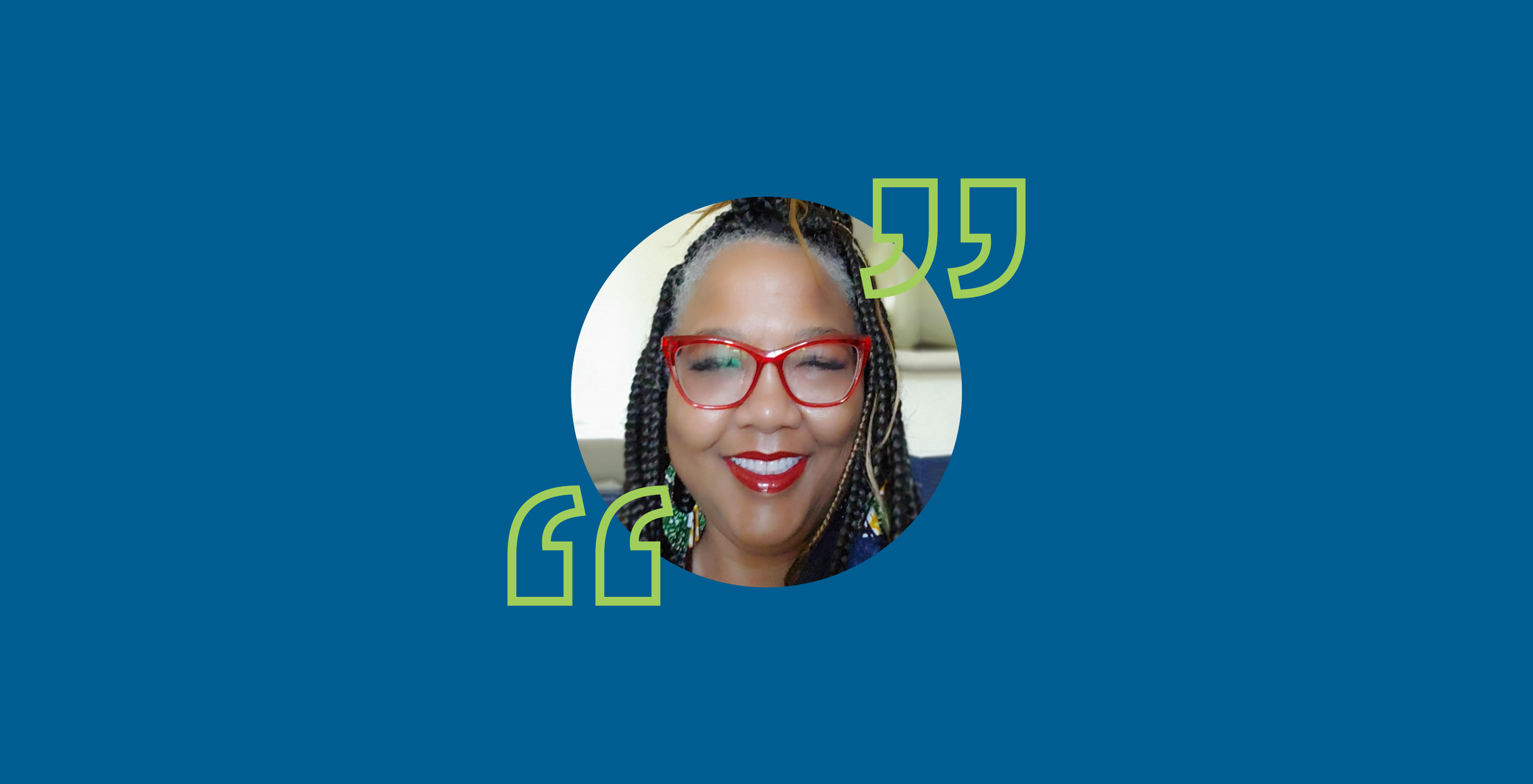 Name: Nicole D. Ford
Title: Customer Experience
Location: Las Vegas, Nevada
How long have you been with Eastridge and what is your role?
I started off working as a temp at Eastridge in 2012 and joined Eastridge as a Staffing Coordinator then Recruiter full-time in 2018. I've recently started supporting the Customer Experience Team.
What about your new role most excites you?
I enjoy collecting feedback from our clients and working with various divisions throughout the organization to highlight client feedback and identify service opportunities.
What work did you do before starting at Eastridge?
For 20+ years I've been working in corporate America in Finance and Accounting. I then spent the last 12 years as an artist/musician as well as a promoter of African Drum, Dance, and Culture here in Las Vegas through my work with various cultural organizations.
What advice would you give your younger self?
Don't stress so much, in the end, it will all be okay.
Outside of work, what is something you are passionate about?
I started and actively support an organization called Juneteenth365, and the various work that we do for the Black Community.
What does the organization do?
Juneteenth365 brings year-round events and economic empowerment initiatives to the Black Community through various partnerships. The platform offers Black entrepreneurs a network to showcase their businesses, while also exploring and making Black history through different forms of culture, commerce, arts, and entertainment. Learn more at www.juneteenth365.com.
What's something we don't know about you?
Probably plenty of things you don't know about me. I'm still learning what I'm capable of. Some people may not know that I spent years as a pretty decent female drummer and many more years being a complete Excel spreadsheet geek. I love creating complex formulas to solve problems.
What's your favorite mantra?
Go with the flow or flow with the go.
Do you have a favorite Eastridge memory?
My favorite Eastridge memory is any live event I ever worked. Conventions and live events are my current passion and I love the energy and excitement of all the people around me. My favorites were the SEMA Show, Comic-Con, Dreamforce, and MAGIC.
Is there a habit/routine you've developed during social distancing that you want to continue?
I like working from home. I am an introvert and enjoy the solitude and ease with which I am able to accomplish my goals. I know that seems like a contradiction when I also say I love live events. However, connecting with the world via Zoom and the like has made my work a lot easier to accomplish. No more running all around town trying to participate in in-person meetings. I am able to be so much more efficient and connect with so many people online.
If you could learn to do anything, what would it be?
Learn how to make a billion dollars or more. There is a lot I can do with that money.
Who would play you in a movie about your life?
Beyonce only because I think she's fabulous and I wish I was that fierce.
What is the first thing you will do when social distancing orders are lifted?
Probably go back to eating out more at restaurants. Fly to the Bay Area to visit with my Mom. Create and participate in more live events.