February 28, 2023
Employee Spotlight: Traci Cabrera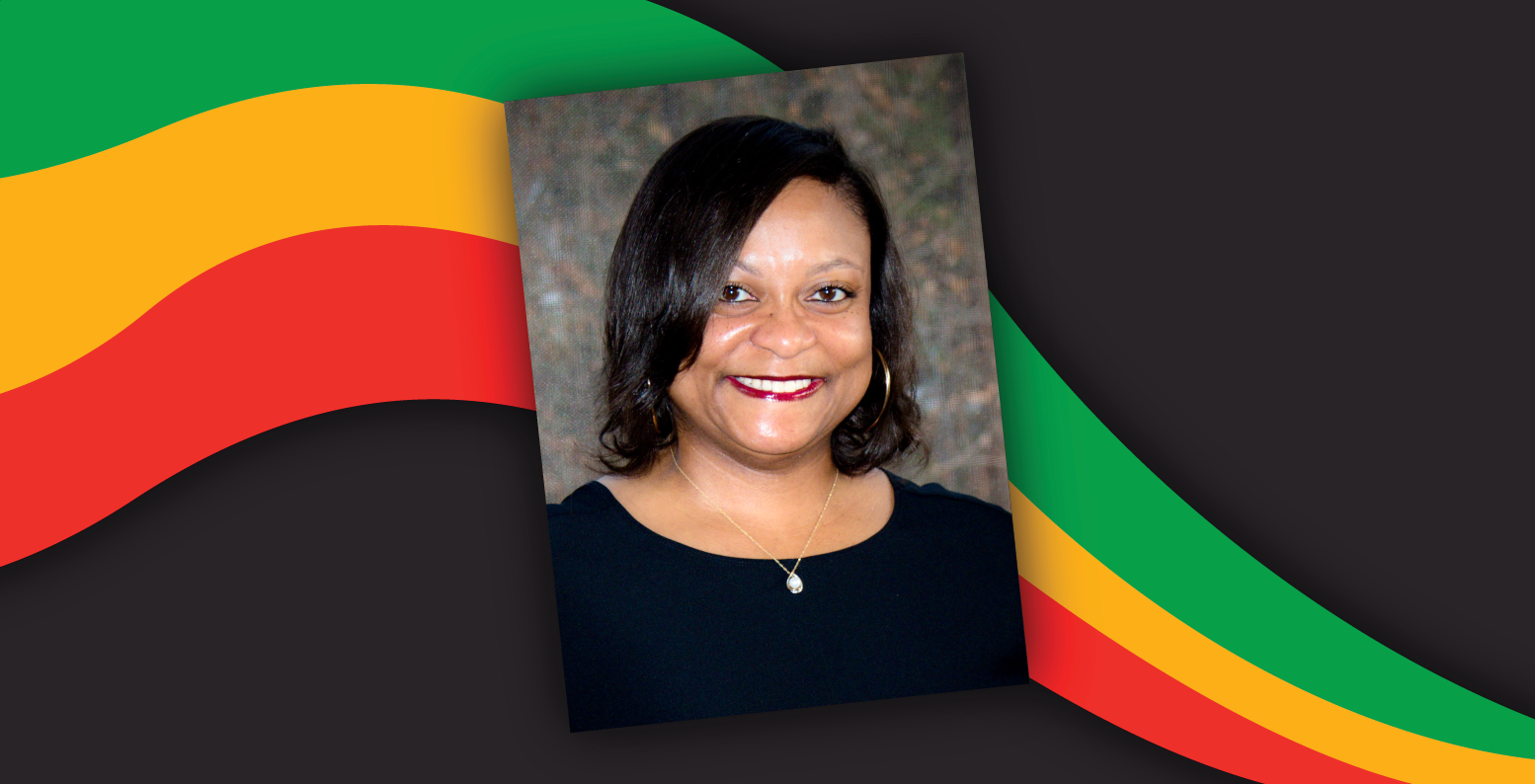 As part of our ongoing celebration of Black History Month, we are spotlighting Traci Cabrera, Senior Business Development Specialist, a ten-year Eastridge employee, member of B.L.A.C.K.@Eastridge and all-around inspiration to those who work with her. Her bio follows the short interview.
Eastridge's Kierra Johnson, National Recruiter and Co-Leader at B.L.A.C.K.@Eastridge, interviewed Traci recently to discuss her experience in the workforce and at Eastridge as a Black Woman. Traci shares her advice and the powerful perspective she maintains that has fuelled her success at Eastridge the last ten years, and will for the next ten.
As a sales producer at Eastridge, Traci built her career here from the ground-up. In the beginning, she had her doubts, but quickly overcame them with her trademark fortitude:
"When I first started at Eastridge, I had absolutely no experience. And I wondered, is this to my disadvantage? I also wondered if clients and prospects that I'm calling on will go on LinkedIn and see that I am Black. And will I get looked over? But at the end of the day, I put all of those thoughts aside, I took heart, I took courage. I knew there was a job that had to be done. And I think that attitude got me in a position where I was a million dollar producer for our Eastridge Workforce Management team. And I'm super proud of that."
One of our employee resource groups (ERG), B.L.A.C.K.@Eastridge, recently launched an Executive Sponsorship program specifically designed for members of the ERG to create a 1:1 relationship with an Eastridge executive for mentorship and to help advocate for their career advancement. Traci jumped at the opportunity, seeing great value in mentorship:
"For the first time ever, I have the chance to be mentored by an executive. And who wouldn't want that? I have a goal. And I believe that I will gain access to best practices. Get better at overcoming objections and building better client relationships. All of those things. I think from that one-on-one time, I will gain and it will help me reach my ultimate goal."
Reflecting on what has kept her at Eastridge, feeling inspired and thriving in her career, Traci says:
"So many things are done right here. I truly believe that our services and programs are truly the best in its class. I've always admired our servant leadership, our leaders, they really exemplify so much passion for the industry, for this organization and for the people. And so that really has kept me committed to the organization. And I am super excited about what the next 10 years for me will look like at Eastridge."
More About Traci Cabrera
Traci Cabrera is a Sr. Business Development Representative at Eastridge Workforce Solutions with 10+ years of experience helping Human Resources and Procurement professionals solve their contingent workforce challenges. Specializing in Workforce Management, Traci uses that experience to help high growth companies optimize their contingent workforce through Global Payrolling, MSP and VMS solutions.
By focusing on making sure Eastridge is known as the only company in the U.S. that offers turnkey commercial and professional recruitment, payrolling and managed services through its own internally developed proprietary VMS technology, Traci is on a path to earning recognition as a Top Producer. Traci may be on this journey to greater success, but it is the thrill of sharing with clients globally that Eastridge is the most comprehensive solution to meeting their contingent workforce needs that gets her up in the morning.
When she's not booking her next client meeting, Traci enjoys spending time with her 6 year old daughter and fitness training.