December 28, 2022
Season of Giving: B.L.A.C.K.@Eastridge Gives Back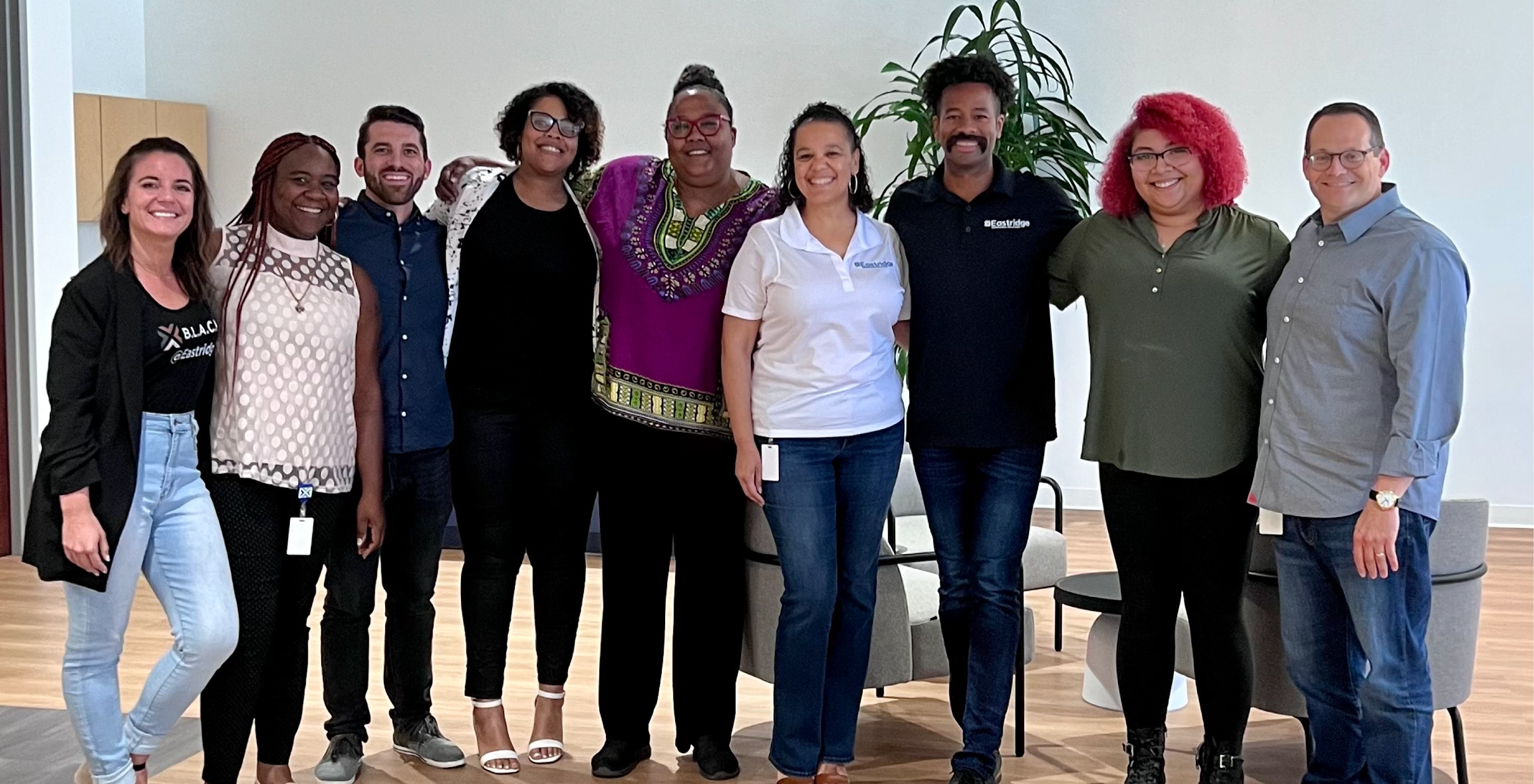 "We are committed to leading people to economic self-sufficiency."
-- Nicole Ford, Strategic Delivery Manager, DEI Task Force, Client Experience & Advisory Board at Eastridge
The holiday season is in full swing, also ushering in the Season of Giving. At the end of each year, Eastridge makes donations to charities in lieu of holiday gifts, selected by our employee-owners through our employee resource groups (ERGs).
In keeping with all Eastridge's ERGs, B.L.A.C.K.@Eastridge grew organically from our employee-owners. Two years ago, employee-owners started C4, or Creating Conversations and Committing to Change, as an open forum for Black employees and Allies to gather in the wake of the murder of George Floyd. Re-launched earlier this year as B.L.A.C.K.@Eastridge, the group provides a sacred space for Black community, culture, and allyship within Eastridge.
Now, as the group approaches its first anniversary and with many successful events under its belt, the B.L.A.C.K.@Eastridge community is an important way that Eastridge connects people – internally as well as externally -- and companies with opportunities to thrive. Eastridge is heavily invested in its company culture, which is highly beneficial to the recruitment arm of the business in securing top talent. B.L.A.C.K.@Eastridge is a key contributor in creating a workplace that celebrates diversity, equity & inclusion (DE&I) and in fostering a positive environment in which employees can bring their full selves to work.
Vina Richards, co-leader of the group, Nicole Ford and Alexa Davis explain their end-of-year donations. Under Vina's leadership, each member selected a charity to give to, which this year included Berkeley Youth Alternatives, The Barking Lot, San Diego Black LGBTQ+ Coalition, and 100 Black Men of Las Vegas. Vina also administered all the donations personally, for which the group is thankful.


Donation to The Barking Lot
Starting with her own experience with dogs helping her with her mental health, Alexa discusses more on why she chose to donate to dog rescue nonprofit, The Barking Lot.
Donation to Berkeley Youth Alternative
Drawing from her own experience with after school programs, Nicole explains more on why she chose to donate to Berkeley Youth Alternatives.
Looking Ahead to 2023
In 2023, one area of focus for B.L.A.C.K.@Eastridge will be on creating more opportunities for enrichment -- within the company and throughout the larger community. This includes collaborating with our leadership to further infuse DE&I in the company's approach to staffing and recruiting, and working to ensure a diverse group is represented in leadership roles. Eastridge recently announced it will hire a DE&I director and coordinator to aid in these efforts.