July 27, 2021
5 Benefits of Volume Recruiting Partnerships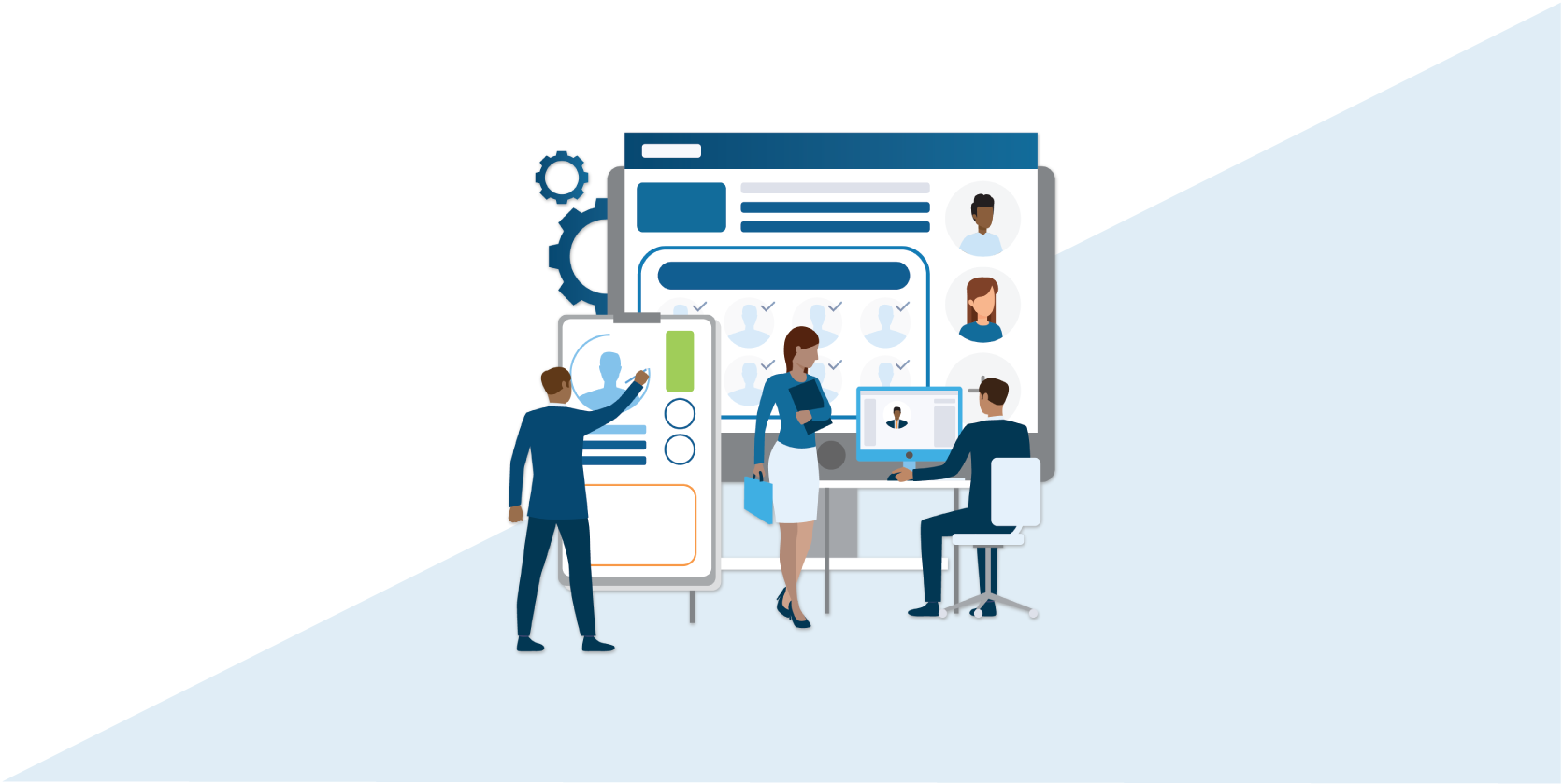 Between vetting candidates, conducting interviews, and prioritizing a broad talent pool, hiring for open roles requires a significant amount of time and effort. When organizations hire numerous employees in a short amount of time or for a specific project, they often employ volume recruiting partners to manage the entire process, from requisitions to cutting checks. At Eastridge, we simplify and accelerate the hiring process through mutually beneficial partnerships, enabling your organization to make data-driven decisions and increase accountability.
Establishing a partnership for volume recruiting can benefit organizations during rapid hiring sprints, market expansion, or company-wide growth. Companies attempting to manage these independently may experience unforeseen challenges and pain points for hiring managers and HR professionals, including:
Workplace burnout
Inadequate hires leading to turnover
Onboarding compliance issues
Deprioritization of other core competencies
Budget constraints
Our experts understand the importance of hiring reliable, qualified talent for your business. As industry leaders in high-volume recruiting, we provide custom solutions for your unique staffing challenges across the U.S. and overseas.
Streamlined Processes
Volume recruiting is ideal for organizations that may not have the bandwidth or resources to effectively hire a large number of employees. For ongoing volume recruiting, using a staffing partner helps equip your company with both quantity and quality of candidates, saving your talent acquisition team time, money, and resources.
Growth and Expansion
From requisition management to onboarding, using a staffing partner to manage your recruiting simplifies and accelerates the hiring process. Choosing to work alongside an established partner empowers your organization for busy seasons, periods of growth, and domestic or international expansion.
Saving Time and Resources
Our volume recruiting experts conduct extensive research while developing a repeatable process for you and your candidates.
Eastridge also uses the FAST recruiting model to quickly provide a focused, accountable, systematic, and transparent process:
Focused: Recruiter specialties across seven industries
Accountable: Adherence to KPIs and regulations
Systematic: Repeatable approach delivers fast and consistent results
Transparent: Analytics and data published to ensure ROI
Thinking Globally
Skilled at sourcing new talent in diverse industries with global skill sets, our team possesses a deep understanding of international nuances, demographics, and ideal geographic regions.
By working with a staffing partner like Eastridge, organizations can rely on our established presence in these markets. We understand the complexities of foreign markets, leveraging experts and employment lawyers, and ensuring taxes are set up, processed, and paid in a timely manner.
Delivering Peace of Mind
Eastridge clients have access to numerous helpful resources and KPIs to verify that your business goals are met. Clients can also adjust the level of involvement from their team to create a process that increases time availability and candidate quality.
Additionally, Eastridge identifies, interviews, and moves candidates through the hiring process, ensuring fair hiring practices that are legal and consistent with labor laws.
Final Thoughts
At Eastridge, we help your organization grow and focus on what matters. Whether you're seeking management and support or experiencing a surge in demand, Eastridge provides the on-demand talent you need.
Through our core five services, Eastridge drives talent acquisition, cost reduction, compliance, and visibility for companies. In addition to volume recruiting, these services include professional recruiting, payrolling, MSP/VMS, and RPO.
With strategic, comprehensive staffing solutions, we make it easy to attract and retain top talent and manage a skilled workforce.
---
Follow us on LinkedIn or schedule some time to chat with an expert about our volume recruitment solutions.