October 18, 2023
Case History: Simplifying Workforce Management with Eastridge MSP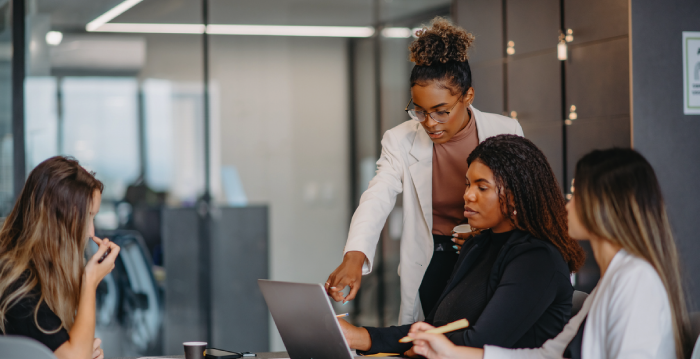 How Eastridge MSP helped a medical device manufacturer double its contingent workforce while improving candidate quality, minimizing costs, and enhancing compliance.
In medical device manufacturing, many employers rely heavily on a contingent workforce. Managing compliance, costs, and the logistics of a temporary workforce across multiple staffing agencies and locations can be challenging. An MSP (Managed Service Provider) program offers a solution that greatly simplifies workforce management, provides transparency into the workforce, and can also be an opportunity to significantly reduce labor costs.
During a period of significant growth, one industry leading medical device manufacturer was looking to streamline its contingent workforce, while also preparing to double its workforce to meet rising demand.
In partnership with the company, Eastridge MSP designed a program that would allow the company to grow rapidly while streamlining the contingent worker process. All of the existing vendors were consolidated under one program with one system of truth (Eastridge Cloud VMS), one invoice, one primary program manager, and one standardized way of hiring, onboarding, and offboarding temporary workers. The MSP also streamlined rates and conversion terms allowing for best in class pricing at all job levels.
The MSP program is standardized through one system of truth, Eastridge Cloud VMS. This system allows hiring managers and supervisors access to job requisitions, timekeeping information, expense management, and real time rosters. Additionally, the VMS system also serves as a way to manage compliance through onboarding checkpoints, provisioning, and offboarding standardization. This VMS system has the ability to funnel requisitions by company specific verticals and/or by being a completely vendor neutral platform.
---
Challenges
The medical device manufacturing company needed a way to simplify the management of its large contingent workforce, while facing the following challenges:
Reliance on multiple systems for contingent worker timekeeping. Each staffing supplier had their own way of tracking time. Supervisors were forced to approve time in multiple systems each week. There was no consistency with timecard/time system compliance.
Upcoming growth would challenge their existing staffing suppliers. The company's workforce would fluctuate in size, but would eventually need up to 400 contingent workers and wanted to ensure that they had a pipeline of suppliers that could handle this ongoing demand.
A lack of visibility into the workforce. The company's facility ran three consecutive worker shifts across four different buildings, and did not have a technical solution for keeping track of the workforce.


---
Solutions
The Eastridge MSP team took on many of the company's existing responsibilities and significantly streamlined workforce management. To achieve this, Eastridge:
Designed a Tailored MSP Program. Eastridge developed an MSP program to consolidate all staffing suppliers, renegotiated supplier agreements to standardize them on more favorable terms, implemented one method of timekeeping across all locations, and instituted a primary point of contact for all contingent worker needs.
Developed a Single Source of Truth. To provide the client with real-time visibility into the workforce, Eastridge MSP launched its proprietary VMS, Eastridge Cloud. This gave the company insight into headcount, open requisitions, rosters, and invoices.
Designated a Primary Program Manager to Manage the Contingent Workforce Program. In addition to managing all suppliers, Eastridge's MSP program manager is responsible for requisition management, onboarding, contingent worker orientations, workplace incidents involving contingent workers, and offboarding. Having one primary program manager means that hiring managers always have a resource dedicated to them and their worker needs.
Provided Pay Transparency Compliance-related Data. In addition to tailoring a VMS solution to contain much of the data the client needed for compliance, the Eastridge team coordinated with all suppliers to pull data and prepare reports that the company could use to help comply with local pay transparency laws.
Crafted a Candidate Skills Assessment to Ensure Qualified Candidates. To help vet candidates prior to client interviews, Eastridge provided all suppliers with a questionnaire designed to ensure that only qualified candidates moved on to the client interview phase.
---
Results
Eastridge's MSP program helped the company to attract higher performing employees and greatly simplified the management of the client's contingent workforce. The MSP also resulted in:
Streamlined reporting and billing across all suppliers
Significant cost reductions from renegotiating supplier contracts resulted in a first year cost savings of over $200k.
Improved staffing vendor management and adherence to Eastridge MSP program requirements
A more systemic and efficient onboarding and offboarding process Simplified and standardized compliance management
---
About Eastridge
Established in 1972, Eastridge Workforce Solutions is an employee-owned provider of full-service talent acquisition and management solutions for companies globally. Eastridge provides a full range of solutions solving today's workforce challenges. In addition to professional / technical and industrial recruiting we provide workforce management solutions such as payrolling, recruitment process outsourcing, as well as master service provider and vendor management systems programs. We back our services with the Eastridge Cloud, a proprietary technology that streamlines every step of workforce management. Eastridge proudly helps over 20,000 associates find jobs annually across the globe.