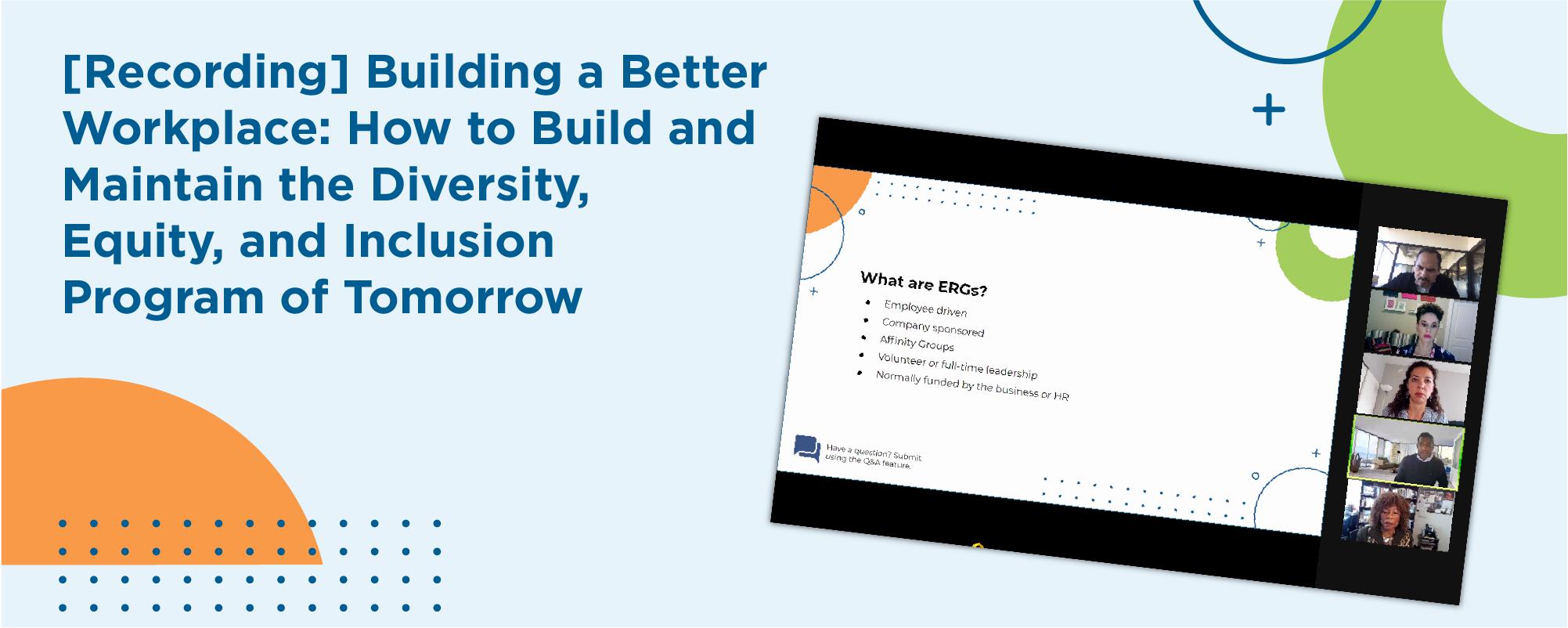 ▾
[Recording] Building a Better Workplace: How to Build and Maintain the Diversity, Equity, and Inclusion Program of Tomorrow
Eastridge Blog posted by Cynthia Contreras on November 23, 2020
The events in 2020 have fundamentally changed the outlook on diversity, equity, and inclusion (DE&I) in the workplace. Organizations have invested more than ever to increase their DE&I efforts. As we head into 2021, companies that have committed themselves to creating a more inclusive work environment, have to develop a clear strategy to ensure the program they build is successful and sustainable.
On November 17th, 2020 Eastridge hosted its first DE&I webinar, "Building a Better Workplace: How to Build and Maintain the Diversity, Equity, and Inclusion Program of Tomorrow".  Joined by DE&I experts May Snowden, Glenn Williams, Amber Gardina-Quintanilla, and Sarah Hassaine, we discussed initiatives organizations can incorporate into their DE&I strategies.  These strategies are detailed in our eBook which details how to:
Launch employee resource groups

Source & recruit for a diverse talent pool

Implement unconscious bias and diversity training

Write an inclusive employee handbook

Track key KPIs to ensure success
Get on demand access to the webinar and download the eBook co-authored by Glenn Williams and Amber Gardina-Quintanilla for FREE here!
Follow Eastridge on LinkedIn to stay updated on our upcoming webinars!
Subscribe Today!
With the Eastridge Blog, you can stay up-to-date on hiring trends, industry insights, today's workforce challenges, what's happening at Eastridge and more. To receive our experts' thought leadership and news, subscribe today.
Thanks, we'll be in touch!
© 2022 Eastridge Workforce Solutions