September 14, 2023
Celebrating Hispanic Heritage Month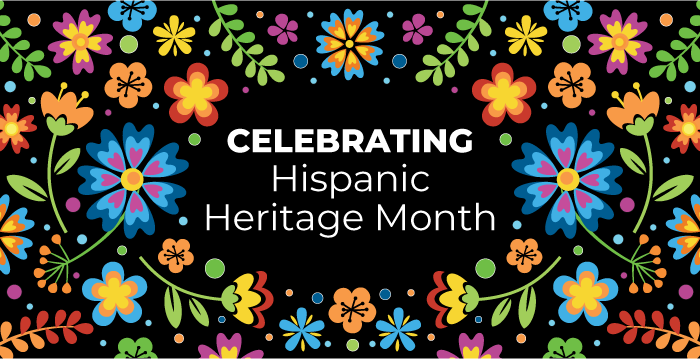 Eastridge strives to cultivate a rich, engaging, inclusive, and diverse company culture. In addition to making organizations better places to work and being consistently sought-after by employees, embracing diversity and inclusion are linked to improved decision-making and productivity, as well as reduced employee turnover and enhanced reputation. These are outcomes our clients seek as well.
To help systematize our diversity and inclusion efforts at Eastridge as well as to help our clients meet their diversity and inclusion goals, Eastridge recently brought published author and doctoral student, Darlene Hunter, MBA, MHRM, on board as our new Director of Diversity and Engagement. Darlene brings her wealth of knowledge and best practices so that both Eastridge and our clients can benefit fully from incorporating DEIB principles more into the company culture.
Following are Darlene's notes on some of the history, achievements and traditions originating from the Hispanic community, and some thoughts on how companies can approach Hispanic Heritage Month.
In the tapestry of our society, diversity is a thread that weaves together a vibrant cultural mosaic. As we approach Hispanic Heritage Month, observed from September 15th to October 15th, we have an excellent opportunity to celebrate and appreciate the contributions of Hispanic and Latinx communities. This article aims to highlight the significance of Hispanic Heritage Month in the workplace and how we can come together to honor and embrace diversity.
Understanding Hispanic Heritage Month
Hispanic Heritage Month is when we recognize and honor Hispanic and Latinx communities' achievements, traditions, and cultures. The celebration's timing, from September 15th to October 15th, encompasses the independence anniversaries of several Latin American countries. It's a reminder of the shared history and the influence these communities have on our society.
Appreciating Traditions
Hispanic and Latinx cultures are brimming with unique traditions, music, dance, and cuisine. During this month, we can take a moment to appreciate and learn about these diverse cultural elements.
Some traditions include:
Dia de los Muertos (Day of the Dead): Celebrated in Mexico and other Latin American countries, this holiday honors deceased loved ones with vibrant altars, parades, and offerings.
Quinceañera: A significant celebration in many Hispanic cultures, the quinceañera marks a girl's transition to womanhood on her 15th birthday.
Las Posadas: A Mexican Christmas tradition reenacting Mary and Joseph's search for lodging, involving processions, music, and festivities.
Spotlight on Achievements:
Throughout history and across various fields, Hispanic and Latinx individuals have made significant contributions. Their accomplishments have left an indelible mark on our world, from literature to science and business arts.
Some achievements include:
Sonia Sotomayor made history as the first Hispanic and Latina Supreme Court Justice in the United States. Her journey from a Bronx housing project to the highest court in the land inspires many to overcome challenges and pursue excellence.
Cesar Chavez was a civil rights leader and labor organizer who co-founded the United Farm Workers union. His efforts significantly improved the working conditions and rights of agricultural laborers.
Ellen Ochoa became the first Hispanic woman astronaut to travel to space in 1993 aboard the Space Shuttle Discovery. She later became the director of the Johnson Space Center, exemplifying leadership and innovation.
Lin-Manuel Miranda, a Puerto Rican composer, playwright, and actor, created the Broadway sensation "Hamilton." His fusion of hip-hop and history has redefined musical theater and garnered numerous awards.
Sylvia Rivera, a Puerto Rican and Venezuelan transgender activist, played a vital role in the LGBTQ+ rights movement. She co-founded the Gay Liberation Front and worked tirelessly for marginalized communities.
Oscar de la Renta, a Dominican-American fashion designer, was a pioneering force in the fashion world, dressing numerous first ladies and celebrities with his elegant and timeless designs.
Celebrating Diversity
Hispanic Heritage Month reminds us that our differences are to be cherished, celebrated, and respected. By embracing Hispanic and Latinx communities' cultures, traditions, and achievements, we create a workplace that thrives on diversity. Let's use this month as a catalyst to foster understanding, unity, and appreciation, not only for our team's Hispanic and Latinx members but for everyone who contributes to our diverse and dynamic workforce.