May 31, 2023
Case History: Building a Reliable Workforce to Scale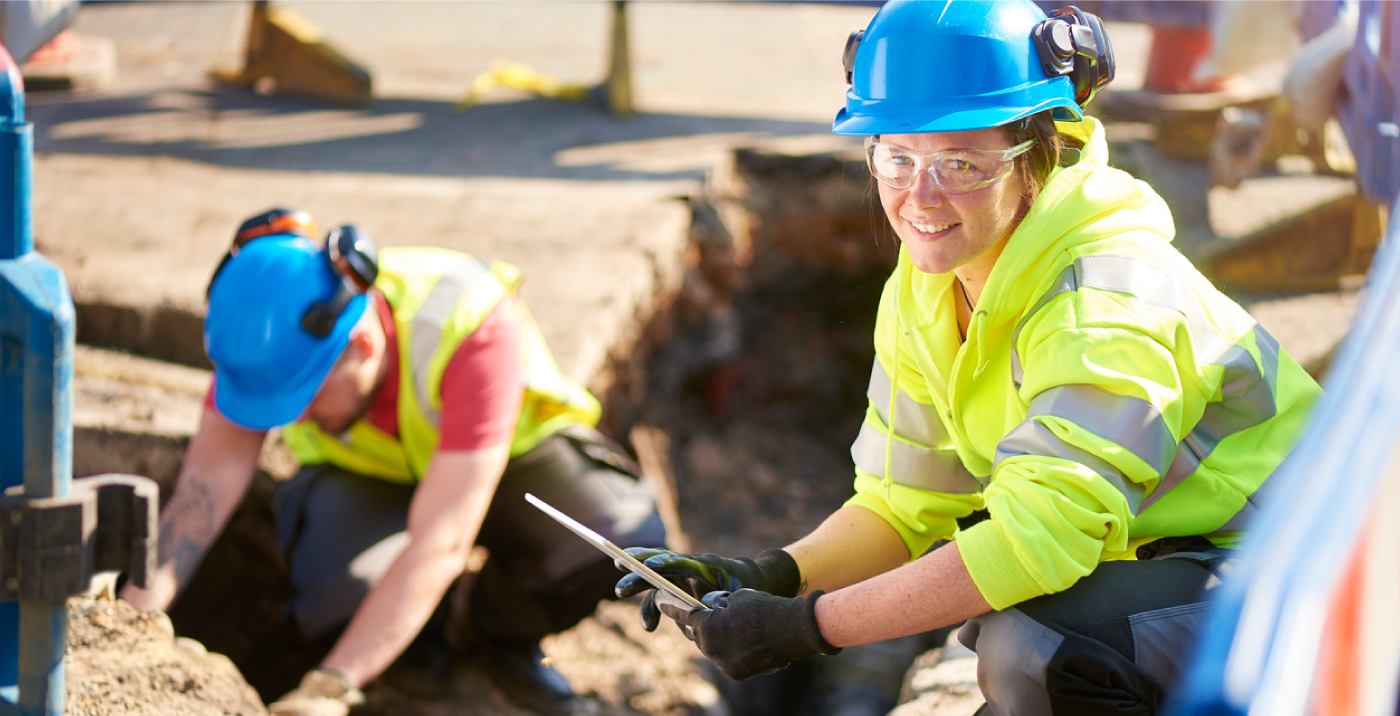 How Eastridge helped an underground infrastructure servicing company scale up their business operations nationwide
In the field of underground infrastructure servicing and maintenance, organizational growth depends in large part on the reliability of the field workforce.
Prior to partnering with Eastridge in 2016, a leading underground infrastructure servicing company had been limited in its ability to win bids and fulfill contracts due to the unreliability of its field workforce. While working with its previous staffing firm, the client experienced high turnover, low candidate volume as well as poor communication, leaving them with more than 100 open roles, including an HR executive role.
Initially partnering with Eastridge to place the open HR executive role, the team quickly implemented several solutions to help the company build up a reliable workforce internally and in the field to allow for their expansion nationwide. To facilitate sourcing high quality field candidates and improving retention, the Eastridge team designed a custom volume recruiting solution using recruitment process outsourcing program (RPO) metrics and techniques to improve hiring efficiency, which also allowed the client to hire remotely and nationwide. The team also provided a stronger framework and metrics for a successful hiring process internally, placing an HR executive in the open role who was a culture and a brand fit for the expanding organization.
Within the first six months of the new partnership, Eastridge added 135 field hires, increasing field hiring by 182%, and adding 88 internal employees to their team. Eastridge also improved the reliability of reporting in the company's recruitment process to set the client up for continued efficiency in hiring.
---
"In addition to strong knowledge and understanding of recruiting, the biggest thing for me is how Eastridge uses data and metrics to drive change and make decisions. It has allowed us to pivot on multiple occasions, quickly impacting our results."
‒ Client VP of Human Resources
---
Challenges
In order to scale its operations quickly enough to support its growth nationwide, the company faced the following challenges:
Many open roles, including an HR executive role and various professional roles
Nearly 100 open industrial staffing roles, which put their ability to win bids and fulfill contracts in doubt
Not enough recruiting staff to fill the roles in a timely manner
Low candidate volume, high turnover, and poor communication with the previous staffing partner
Inefficient hiring processes
Unable to hire remotely
---
Solutions
Eastridge tailored several solutions to address the client's staffing challenges:
Outsourced The Professional Hiring Process. Eastridge designated a recruitment process outsourcing (RPO) team to serve as an extension of the client's internal talent acquisition team. This team can hire remotely, which supports the client's nationwide expansion and has optimized their hiring process for internal leadership roles.
Placed A New HR Executive To Embody The Rebrand. The Eastridge Professional Recruitment Team placed an HR executive in the open who was a culture and brand fit for the organization.
Optimized The Field Organization's Hiring Process. Eastridge provided a stronger framework for the client's volume hiring process, optimizing for quality, quantity and retention in their field organization, and allowing them to hire and retain talent across multiple locations.
---
Results
By implementing Eastridge's solutions and hiring processes, within the first six months, the client realized the following results:
Added 135 field hires
Added 88 employees to the internal team
182% increase in field hiring
91% retention rate after 30 days of employment
Improved the reliability of reporting in the recruitment process for future impact
Improved the hiring process for internal roles and provided clearer metrics to support results throughout the recruitment process
Eastridge volume recruiting specialists are using our RPO solution to provide in-depth reporting for greater transparency
The continued efficiencies National Underground derives from Eastridge's hiring program are allowing the company to create a sustainable workforce and maximize revenue.
---
About Eastridge
Established in 1972, Eastridge Workforce Solutions is an employee-owned provider of full-service talent acquisition and management solutions for companies globally. Eastridge provides a full range of solutions including professional / technical and commercial staffing. We also provide workforce management solutions such as payrolling, recruitment process outsourcing, as well as managed service provider and vendor management systems programs. Our services are backed with the Eastridge Cloud, a proprietary technology that streamlines every step of workforce management. Eastridge proudly helps over 20,000 associates find jobs annually across the globe.