December 16, 2021
Meet Our Annual Charities: Giving Back on Behalf of Our Clients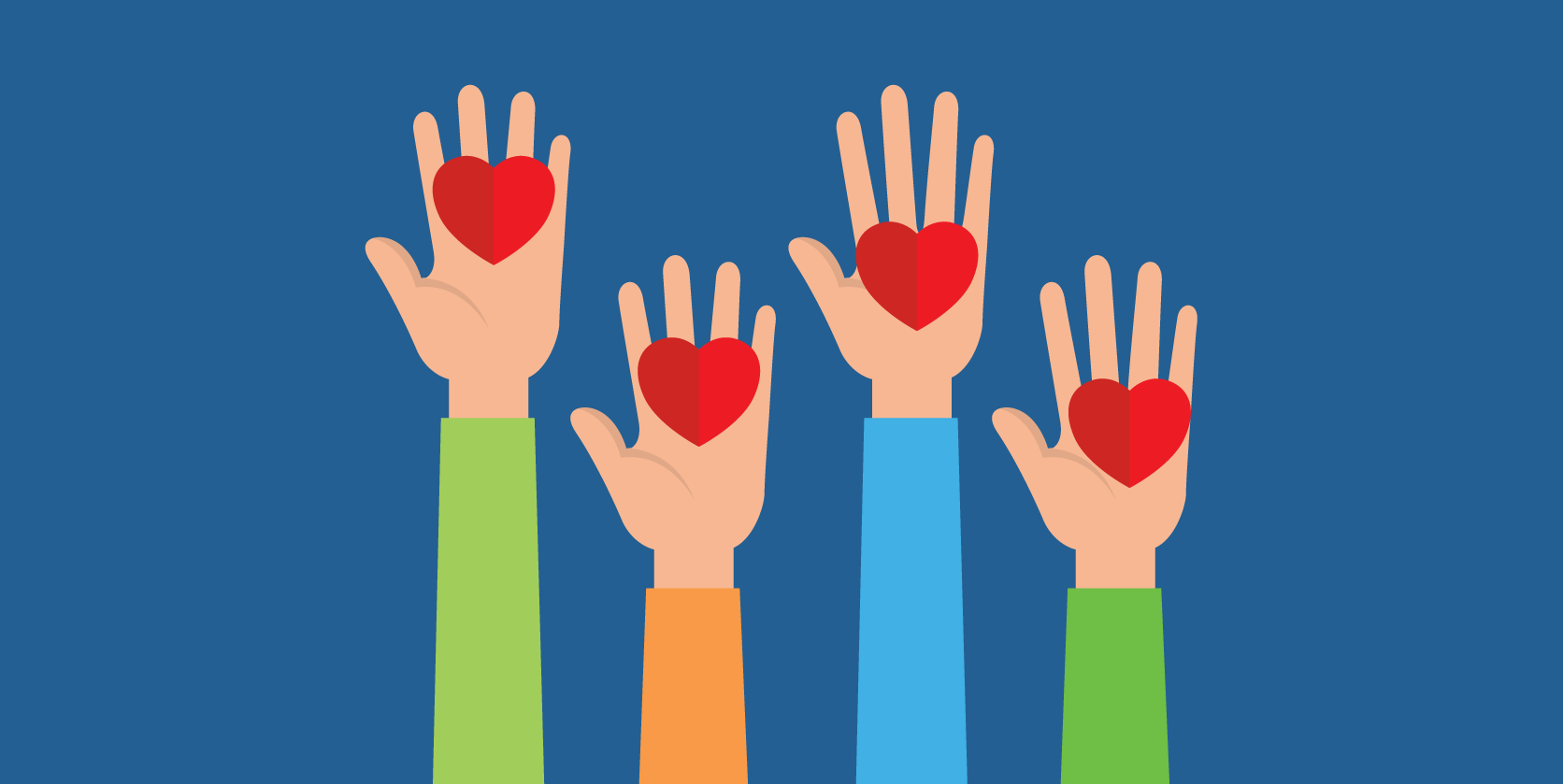 Every year, Eastridge upholds a tradition of making a charitable donation on behalf of all our clients in lieu of holiday gifts. This year, we are expanding that initiative and donating to four charities:
These charities were chosen by our employee resource groups. Continue reading to learn more about each charity's initiative and why it was chosen.
Why These Charities?
The Trevor Project
The Trevor Project is a nonprofit organization focused on suicide prevention and crisis intervention for LGBTQ+ young people. It is the world's largest organization with this mission, providing counseling to youth via phone, text, and chat. In addition to providing support and education, the Trevor Project performs advocacy work and research in support of the LGBTQ+ community.
"Eastridge's LGBTQ+ Committee group chose The Trevor Project based on its shared mission to create safe, accepting spaces for LGBTQ+ youth." - Cassie Galiskis, Vice President
Hugs & Bags
Hugs & Bags calls themselves a "love movement" focused on community outreach that serves San Diego's homeless and underprivileged community. On the last Saturday of each month, the group meets to provide clothing, meals, medical services, and even haircut and hygiene services to those in need.
"Creating Conversations and Committing to Change (C4) wanted to choose something that addresses and caters to a cause that we knew would support the community first hand! Hugs & Bags is a San Diego-based grassroots organization founded by Jacqueline Penhos; they are fully operated by volunteers. The money donated will be used for a toy donation, as well as various supplies that are needed." - Briana Morris, Direct Hire Recruiter
I Support the Girls
I Support the Girls seeks to provide dignity to women and girls in need by collecting and distributing essential items such as bras, underwear, and menstrual hygiene products. The organization has helped more than 1.7 million girls and women with product drop-offs.
"Women of Wonder chose I Support the Girls because we wanted an organization that was aligned with helping women across the nation who are suffering from homelessness, domestic violence, sex trafficking, refugees, and evacuees affected by natural disasters. We wanted to show our support to an organization dedicated to helping women with essential items that often go overlooked. We are so grateful to partner with this exceptional organization." - Kristin Carpenter, Vice President
Food for Soul
Food for Soul's mission is to restore dignity by providing meals to those in need, creating a global community of equitable and inclusive food systems. The organization actively fights food inequity and food waste while bringing communities together.
"Food and community are incredibly meaningful aspects of Latino culture. The time spent preparing and sharing food can be a time when not just our bodies but also our most important relationships, support networks, and value systems are nurtured. LatinX resonates with Food for Soul by creating beautiful, welcoming spaces where people in situations of social or economic vulnerability can enjoy a free and nutritious meal, and helps strengthen communities through increasing food equity, reducing waste, and ultimately bringing people together.
- Alicia Delgadillo, Business Services Manager
Learn More About Our Core Values
We pride ourselves on bringing integrity, creativity, commitment, communication, and our best selves to every interaction with our clients and community partners. Follow Eastridge on LinkedIn and learn more about who we are and what we do for our clients.