May 19, 2022
The Most Inventive Emerging Technology Companies Do These 3 Things Differently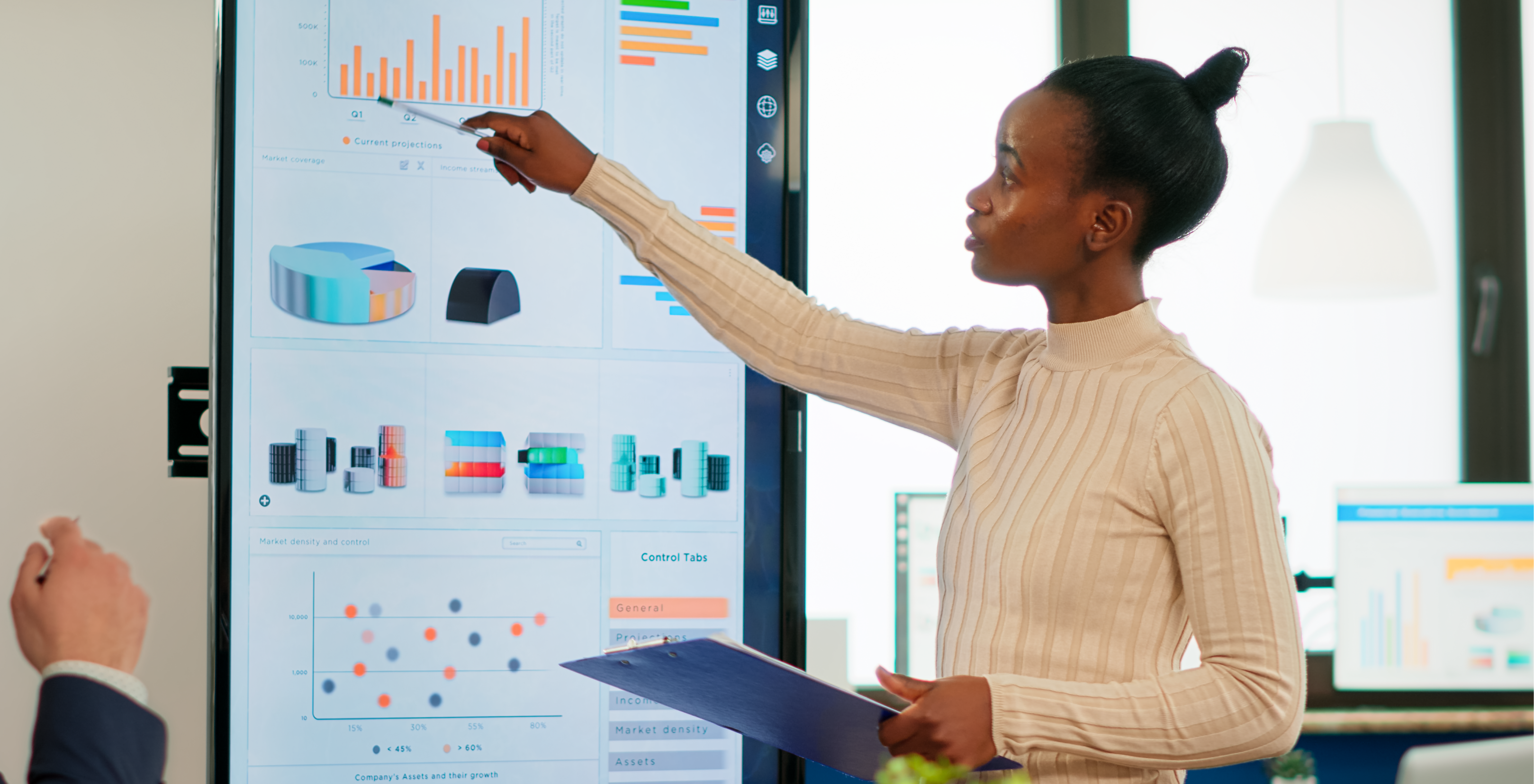 As a leader working in emerging technology solutions, you know the power that technology can have to improve performance, drive change, and create better outcomes for your product, stakeholders, and the world. Are you applying the same strategies to how you run your internal operations?
Here are three strategies that the most resourceful leaders in emerging technology solutions use to differentiate their companies.
1. Behind the scenes, they power their teams with cutting-edge technology.
Your team is only as good as its weakest link–and as such, your process is only as sustainable as your weakest tool. Are you using the best available technology to power your internal operations?
Think about your hiring, interviewing, and employee retention strategies. Consider how you're tracking supplier performance and invoices. Could your accounts payable process or reporting be consolidated? Are all the platforms secure? Based on the rate your company wants to grow, are your tools and processes scalable?
Finding the right technology to power your operations behind the scenes can give your team increased productivity and peace of mind, creating more potential for future growth.
At Eastridge, for example, we're strategizing our technology game plan several years in advance. A combination of business processes, tools, and platform modernization techniques will help our team deliver the best emerging technology solutions for your contingent workforce needs. Technology landscape improvement will be a constant process for teams to be able to develop powerful products keeping a closer look at the existing and new features at all times.
2. They automate and outsource certain processes to spare internal resources.
You can simplify your day-to-day operations by automating and outsourcing certain processes: recruitment, interviewing, payrolling, and even managing suppliers and invoices. If your internal team didn't have to handle these operations, what would they have the bandwidth to do instead? How much momentum could it create for your key growth initiatives?
You may not want to outsource all of these processes, and that's understandable, especially if your company is in transition mode. You could consider using third-party tools that integrate easily with your internal systems, improving efficiency without upending your current processes.
The use of vendor management systems (VMS) is on the rise, especially among companies with more than 1,000 employees. Where just over half of those companies used a VMS in 2009, more than 80% implemented one by the end of 2021.
The right contingent workforce solutions provider will also customize your services based on your company's unique needs, goals, and capacity. And if you need to scale down or up in the future, they should be able to do so alongside you.
3. They partner with trusted industry leaders to recruit their team members.
Staffing experts can help you fill everything from temporary roles all the way up to executive-level positions. Finding, onboarding, and retaining talent is a chore–especially in the current labor market. It also ends up requiring more resources in the long run than you may assume: time, money, and effort spent by your internal team.
But entrusting the process to the right partner can make all the difference. It can reduce the amount of time you spend finding candidates, make the onboarding process more efficient, and ensure that you find employees who match your needs and culture–ultimately reducing turnover and lost resources.
Maybe you need a large number of temporary workers for a specific project, such as a new product launch or an expansion effort. You might even be starting the search for your next Chief Technology Officer. Either way, partnering with a recruitment expert can help you find the best candidates in less time.
Identifying and building strong relationships with leading organizations enables us to make the future. People, tools, and functionality combine to provide a unique opportunity to build agile emerging technology solutions. As you build your team's technology roadmap, carefully consider how you can leverage talent sourcing, tool identification, and process outsourcing to your advantage.
If you're curious about what workforce solutions might best support your company, we'll explore your options with you. Contact us to get started.
Want the latest on all things Eastridge? Subscribe to our blog using the form below.