April 12, 2023
Case History: Elevating Candidate Quality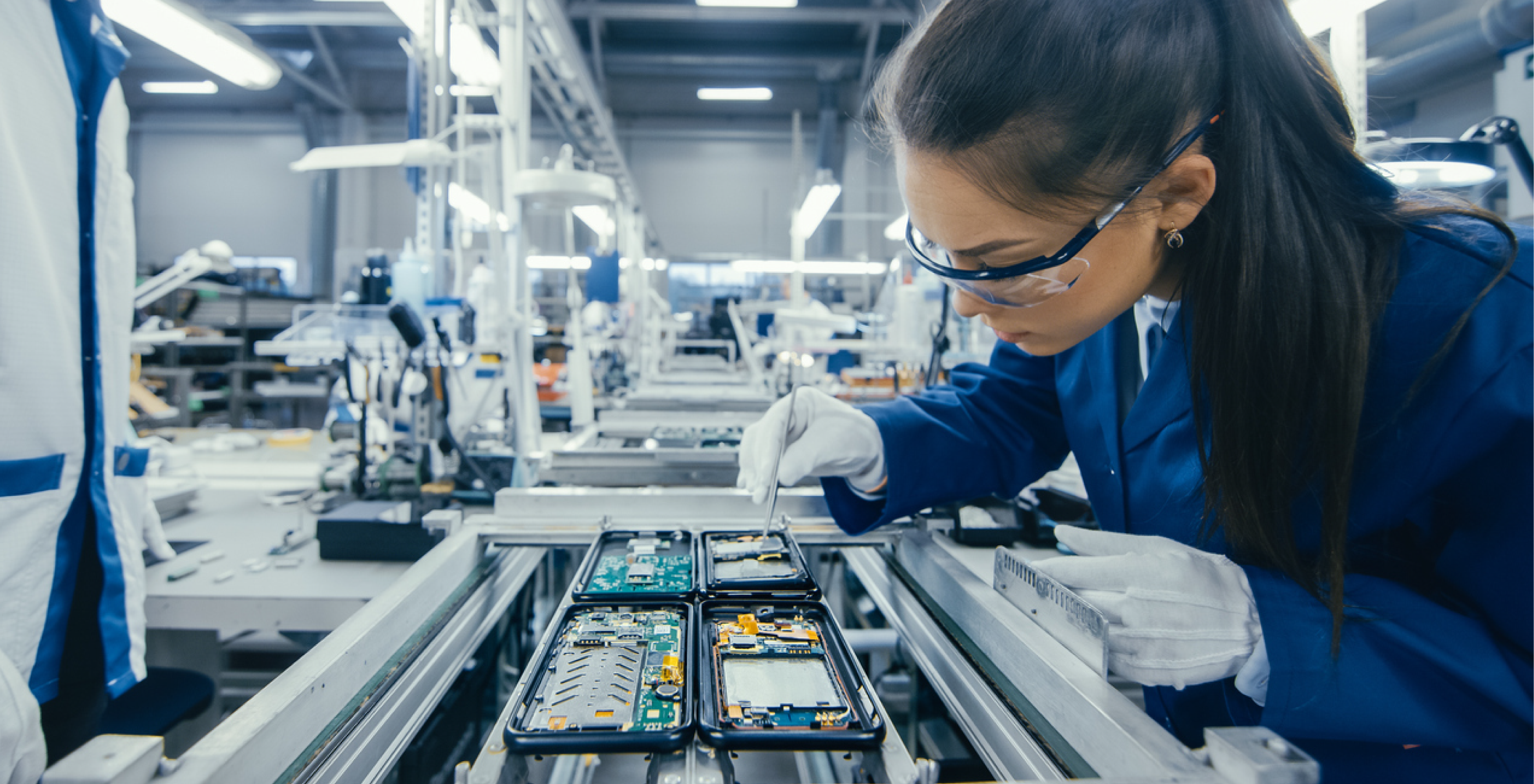 How Eastridge helped the global leader in healthcare manufacturing improve candidate quality and reduce turnover
In healthcare manufacturing, quality is key and putting together the right talent to achieve that quality is essential. This requires recruiting strategies that can source the right skills, reduce turnover, and satisfy needs 24/7.
One Eastridge client is the global leader in healthcare manufacturing providing medical devices, diagnostics, pharmaceutical delivery, consumer health products, and orthopedics. This industry leader needed a source for contingent labor, but also needed to match skills and ensure its operations could run 24 hours a day. A contingent labor program needed to be tailored in order to source high quality candidates for the more sophisticated manufacturing involved in the healthcare industry.
Eastridge works with this healthcare manufacturing leader to recruit and assess talent through a proprietary screening program called Eastridge GATETM, or Gateway to Attaining Technical Expertise. This, along with other recruiting methods, gives the client access to the high-quality talent it needs, but also to a pool of talent that can be brought into permanent positions. Further, using GATE decreased the client's turnover rate by 32% in the first three months. Overall product quality increased 20% from 3.5 to 4.2 out of 5, setting the company up for future growth.
---
Challenges
As a 24/7 operation, this healthcare manufacturing leader needs to source quality talent on a contingent basis. Not only does this make sourcing talent difficult, managing talent with night shift managers also presents a challenge in communication.
Need for High Quality Talent
24/7 Operations
Spikes in Demand
---
Solutions
Eastridge introduced a robust recruiting program that brought together on-site hire programs that also leveraged the Eastridge GATE talent screening process. This ensured that the client had access to a pool of talent whose skills more closely matched the particular requirements of the medical manufacturing sector.
Eastridge GATE: Eastridge leverages this proprietary screening tool to ensure candidates meet the skills needed for medical device manufacturing.
Preferred Staffing Status: Eastridge works with the client as a preferred staffing provider allowing for a true partnership approach that has the long term relationship in mind.
24/7 Communication: Working with managers of shifts at all times is vitally important. Eastridge has provided a solution that gives night-shift managers the opportunity to communicate challenges and opportunities for growth.
On-site Hiring: The Eastridge team implemented onsite recruiting and hiring to streamline the process and garner better results.
---
Results
Eastridge has been able to supply this Medtech leader with a qualified contingent labor pool and significantly reduce turnover. This has allowed the manufacturing company to take on additional projects that it would otherwise need to turn away or shift to another location.
Leveraging the GATE program reduced turnover of contingent labor pool by 32% to 23% in the first quarter
Overall product quality increased 20% from 3.5 to 4.2 out of 5
Increase efficiency
Greater ability to grow business
Injuries decreased
---
About Eastridge
Established in 1972, Eastridge Workforce Solutions is an employee-owned provider of full-service talent acquisition and management solutions for companies globally. Eastridge provides a full range of solutions including professional / technical and commercial staffing. We also provide workforce management solutions such as payrolling, recruitment process outsourcing, as well as managed service provider and vendor management systems programs. Our services are backed with the Eastridge Cloud, a proprietary technology that streamlines every step of workforce management. Eastridge proudly helps over 20,000 associates find jobs annually across the globe.