March 27, 2023
Case History: MedTech Leader Builds Workforce Efficiency to Facilitate Growth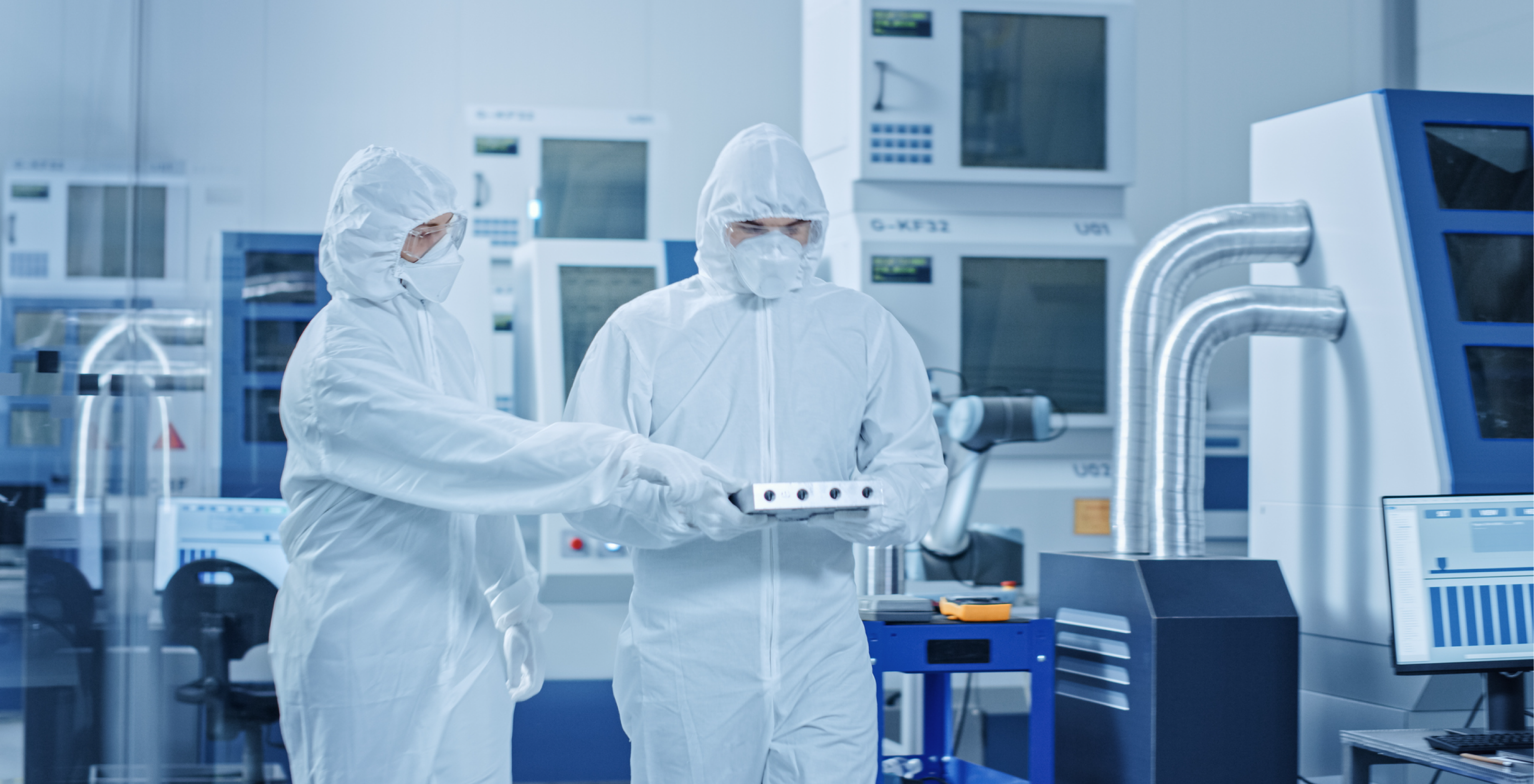 How Eastridge helped a leading medical device maker meet an urgent need for talent and revamp all hiring processes for efficiency
In medical device manufacturing, windows of opportunity can come quickly, and having the ability to capitalize on those opportunities can spell the difference between keeping the status quo and taking the business to the next level.
For these reasons, one industry leader partnered with Eastridge Workforce Solutions to create a tailored program to deliver the highly specialized talent required to build small, complex medical devices on an urgent basis.
As part of their due diligence at the outset, the Eastridge team quickly identified a roadblock to growth: requisitions were being manually processed by paper and email, leading to process delays and a lack of visibility into key workforce metrics. To address this, Eastridge devised new recruitment and onboarding processes to ensure the client's solution could scale up to meet current and future demand.
Not only did Eastridge deliver the high volume of skilled workers needed within the client's tight time frame; the team also fixed substantial workforce inefficiencies that led to a 150% increase in stock price and to being named one of Forbes' Most Innovative Growth Companies.
---
Challenges: An Urgent Need for Talent and Efficient Hiring Processes
In order to achieve its goal of capitalizing on a period of rapid growth, the company needed to address several key challenges:
Hundreds of specialized positions to fill urgently: The medical device manufacturer needed to hire more than 300 staff with the right hard and soft skills in an FDA-approved facility within 90 days.
Reliance on paper and email slowing requisitions and onboarding: Managers were submitting requisitions via paper or email, causing delays in the hiring process and a lack of visibility into key workforce metrics, which complicated FDA audit compliance. Additionally, the rapid influx of new workers underscored the need to streamline all staffing processes.
Need for a single contact to manage contingent workforce suppliers: For enhanced consistency, visibility, and quality, the company required a single workforce solutions provider to manage its growing contingent workforce program.
---
Solutions: Modernizing Hiring Processes to Generate Efficiencies
Eastridge provided a complete technology solution, along with a full suite of services to help the client manage its expanding workforce. These included:
A Dedicated Staffing MSP Partner: Eastridge streamlined the management of the entire contingent workforce, serving as the client's single point of contact to manage all staffing suppliers.
Efficient Hiring and Onboarding Processes: The Eastridge team created a tailored GATE™ program, short for Gateway to Attaining Technical Experience, to assess candidates for hard and soft skills specific to the company's needs. These included assessing repetitive motion, dexterity, complexity, attention to detail, as well as aptitude in lean systems, quality standards including CGMP, following SOPs and visual diagrams, speed, and ability to work with others. This program allowed Eastridge to match a high volume of pre-vetted, qualified candidates from our existing talent pool to the open roles very quickly.
Efficient Onboarding: Eastridge's hands-on, technology-driven solution supported hiring managers with tasks such as skills assessment, onboarding, orientation, and managing the entire recruiting process for requisitions distributed to all staffing suppliers.
A Single System of Record: Eastridge created a customized, automated requisition process, using the Eastridge Cloud™ as a Vendor Management System (VMS). Now, the client could view talent acquisition, talent management, timekeeping, and analytics in one single system of record, which enhanced data integrity and efficiency. Manually maintained spreadsheets were replaced with real-time information.
Simplified Compliance: The medical device maker used the cloud platform for 1099 independent contractor compliance, providing greater transparency and risk mitigation.
Visibility into Key Workforce Metrics: Eastridge's VMS solution automates all month-end KPI reporting data associated with its contingent workers including turnover, time-to-fill, and purchase order depletion, giving the client much-needed visibility into workforce performance metrics to help continually manage and improve processes as needed.
Dedicated Program Manager On-site: Eastridge designated a program manager to serve as a single point of contact for hiring managers, freeing up valuable manager time for more strategic initiatives.
---
Results
Eastridge's tailored technology and staffing solutions led to significant performance improvements of its contingent workforce, and substantial business growth. With new, efficient requisition and onboarding processes in place, candidate quality improved significantly, leading also to higher worker retention and productivity. Having all hiring processes integrated into one single system of record enabled greater visibility into workforce performance, KPIs and operations, which simplified compliance, and helped set the stage for further business growth.
80% decrease in supervisor management time, freeing them to focus on more strategic priorities
150% increase in stock price after the first year of implementation
A 50% increase in hiring efficiency
19% decrease in performance-related turnover
Established a second manufacturing facility
Workforce efficiency enabled the company to be named one of Forbes' Most Innovative Growth Companies
---
About Eastridge
Established in 1972, Eastridge Workforce Solutions is an employee-owned provider of full-service talent acquisition and management solutions for companies globally. Eastridge provides a full range of solutions including professional / technical and commercial staffing. We also provide workforce management solutions such as payrolling, recruitment process outsourcing, as well as managed service provider and vendor management systems programs. Our services are backed with the Eastridge Cloud, a proprietary technology that streamlines every step of workforce management. Eastridge proudly helps over 20,000 associates find jobs annually across the globe.