July 21, 2021
CEO Action for Diversity and Inclusion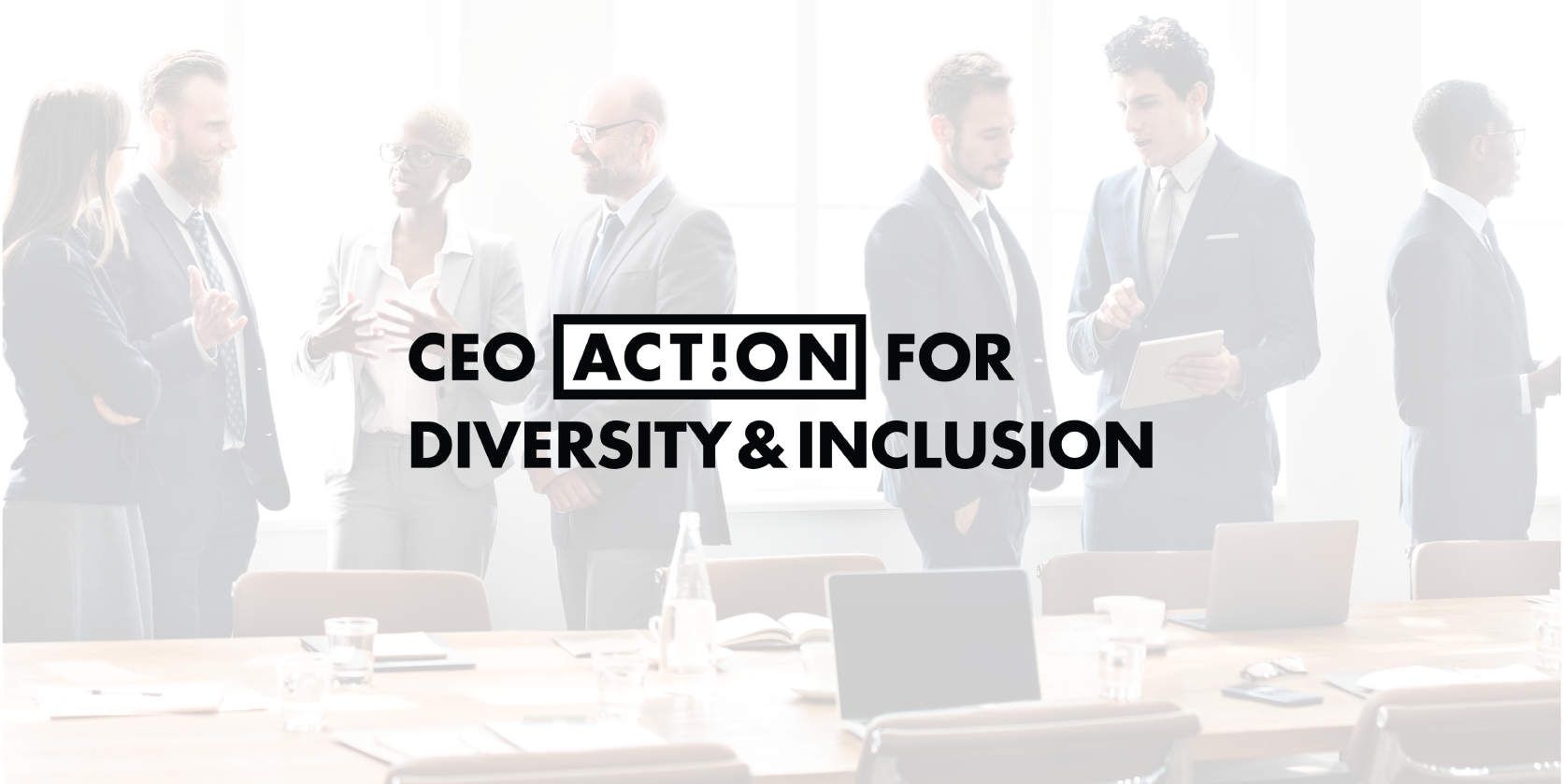 The Eastridge leadership team frequently takes DE&I action through thoughtful, public statements addressing vital diversity, equity, and inclusion topics. Through these initiatives, we aim to keep the entire Eastridge team, our network, our community, and our valued clients informed.
The I ACT ON pledge is a personal oath to promote and drive inclusive behavior in our daily lives. CEO Action for Diversity & Inclusion is the largest business commitment led by CEOs to advance DE&I within the workplace.
By signing, Seth takes part in this vital moment of history, both for our community and for the workforce as a whole.
---
"I am proud to be one of over 2,000 CEOs that have come together for #CEOAction to advance diversity and inclusion in the workplace.
Today, I remain as committed as ever to cultivating a workplace where diverse perspectives and experiences are welcomed and respected and where employees are encouraged to discuss diversity and inclusion.
I look forward to continuing to learn and sharing the actions Eastridge Workforce Solutions has implemented with the collective of signatories."
---
What Eastridge is Doing
Our CEO, Seth Stein, has consistently and openly shared support for DE&I initiatives across the board, continuing to make it a critical priority for the entire company. Seth has also personally reached out to employees, ensuring they feel supported and heard.
Eastridge ERGs
Employee resource groups (ERGs) bring employees with similar backgrounds or interests together. At Eastridge, our employees have formed various groups that support underrepresented employees. The groups create a safe space where employees can have honest discussions on how to create a more inclusive workplace.
C4: Creating Conversations and Committing to Change
Our multifaceted ERG is committed to providing a safe and comfortable space to have difficult conversations. Members share unique experiences and insight, creating change while holding our leaders accountable for establishing diverse and unbiased corporate initiatives.
LGBTQ+ Committee
The LGBTQ+ Committee supports and encourages our colleagues to be open and forward-thinking when it comes to questions or issues specific to the LGBTQ+ community. Our committee fosters a sense of unity between members and allies through a variety of professional, academic, and social activities.
Women Of Wonder
The mission of Women of Wonder is to cultivate an inclusive environment for empowering women and allies. Women of Wonder supports and encourages women to advance their skills, careers, and leadership potential through connections, mentorship, collaboration, and vital discussions.
LatinXellence
LatinXellence addresses issues affecting communities in the U.S. and Latin America. These conversations foster mutual understanding between cross-border team members, empowering them at work, in their communities, and through valuable insight for serving an international workforce with distinct customs and needs.
Making Change Happen
By publicly sharing these actions and collaborating with the unified goal of advancing equality, we as individuals and organizations can achieve diversity, equity, and inclusion goals faster -- together.
Implementing diversity, equity, and inclusion takes persistence and action.​ See what steps signatories are taking to ACT ON diversity and inclusion.
---
Follow us on LinkedIn and see our Diversity, Equity, and Inclusion: Letters From Our CEO for more coverage, insight, and information on how the entire Eastridge team stands in solidarity through crucial situations.