June 23, 2021
Pride Month: LGBQT+ Committee Spotlight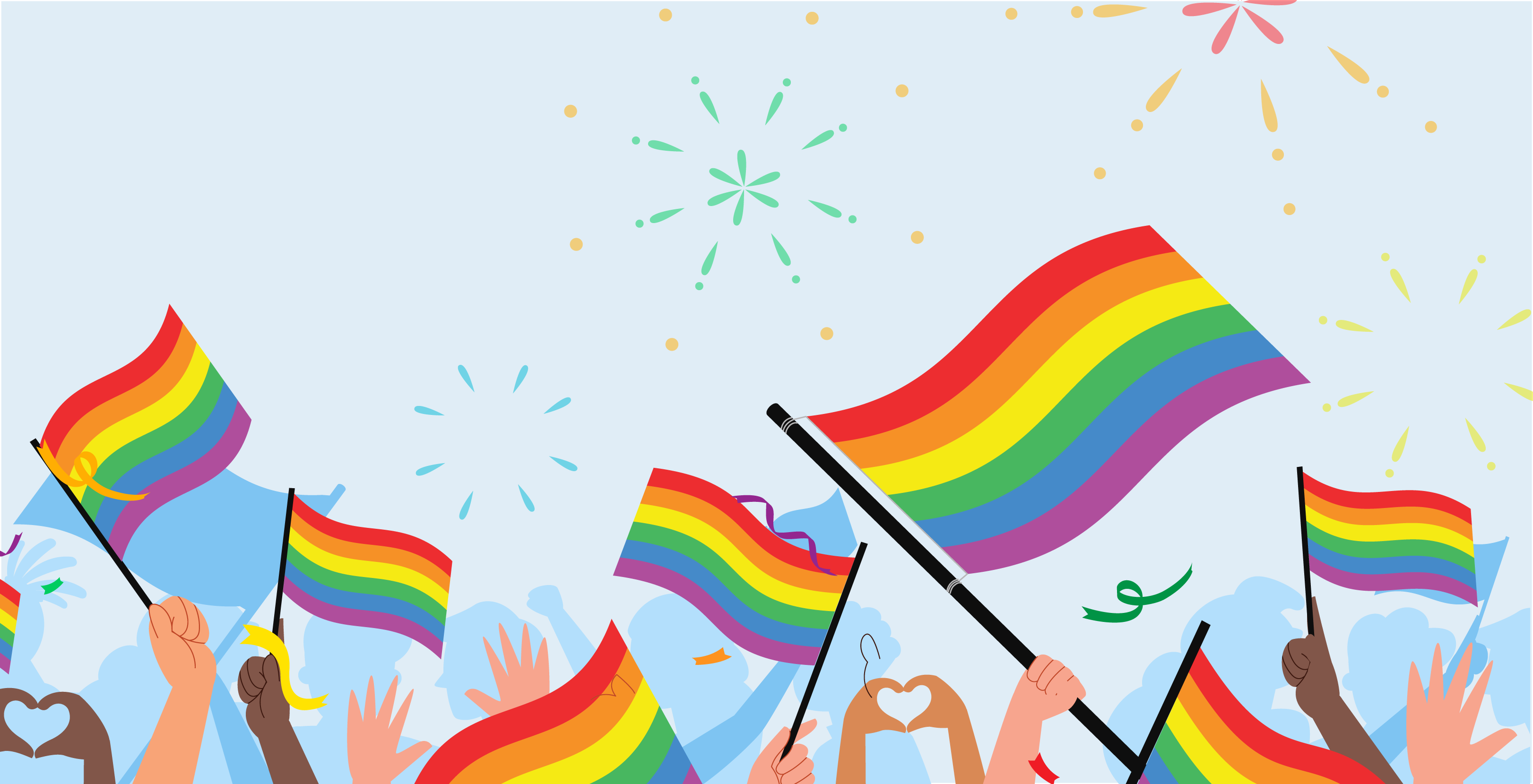 At Eastridge, our employees have formed several affinity groups supporting underrepresented employees, welcoming open discussions around building a diverse workplace, and improving our company culture for all of our employee owners.
Today, we host a variety of influential employee resource groups (ERGs), each led by our diverse team members. As an employee-owned company (ESOP), Eastridge embraces that each of our employee owners has wisdom to share and a story to tell while contributing to ours.
In honor and celebration of Pride Month, we're spotlighting Eastridge's LGBTQ+ Committee, providing a forum of inclusivity to support fellow associates.
LGBTQ+ Committee at Eastridge
The LGBTQ+ Committee encourages all to be open and forward-thinking around gender identity and preference. Created to strengthen Eastridge's connection to the LGBTQ+ community, our committee fosters a sense of unity between members and allies through a variety of professional, academic, and social activities.
Equity in Career Growth
Together, the members of the committee work toward career enrichment and supporting LGBTQ+ businesses, entrepreneurs, and other LGBTQ+ organizations. Members use their skills and expertise to provide resume and career services, creating new opportunities for people from all backgrounds and walks of life.
Open Discussions
The LGBTQ+ Committee meets regularly to discuss critical topics like the current political climate, milestones in the LGBTQ+ rights movement, law review, pronoun significance, and beyond.
Through these meetings, Eastridge provides a community hub for having vital conversations around key topics and issues and offers resources for support, education, and awareness.
Supportive Events
The committee celebrates many DE&I events like Coming Out Day (Oct. 11), Pride Month (June), International Pronouns Day (Oct 3), Transgender Awareness Week (second week in November), and more.
Other events include volunteering, social activities, community activism, and more, working to expand awareness and support for vital issues within the LGBTQ community.
In addition, with employees based in the U.S. and Mexico, we also focus on international laws and issues facing the LGBTQ+ community abroad. The LGBTQ+ Committee volunteers and fundraises for a Tijuana non-profit and will soon be highlighting an upcoming speaker from the organization.
Final Thoughts
The LGBTQ+ Committee enables allies to engage in supportive activities and learn about the LGBTQIA+ community as a whole. By collaborating with the unified goal of advancing equality, the LGBTQ+ Committee continues to amplify Eastridge's DE&I success and equity for all.
---
To learn more about Eastridge's DE&I initiatives, follow us on LinkedIn and check out our webinar around building better workplaces through diversity, equity, and inclusion programs.