December 28, 2020
Get to Know Eastridge's Employee Resource Groups!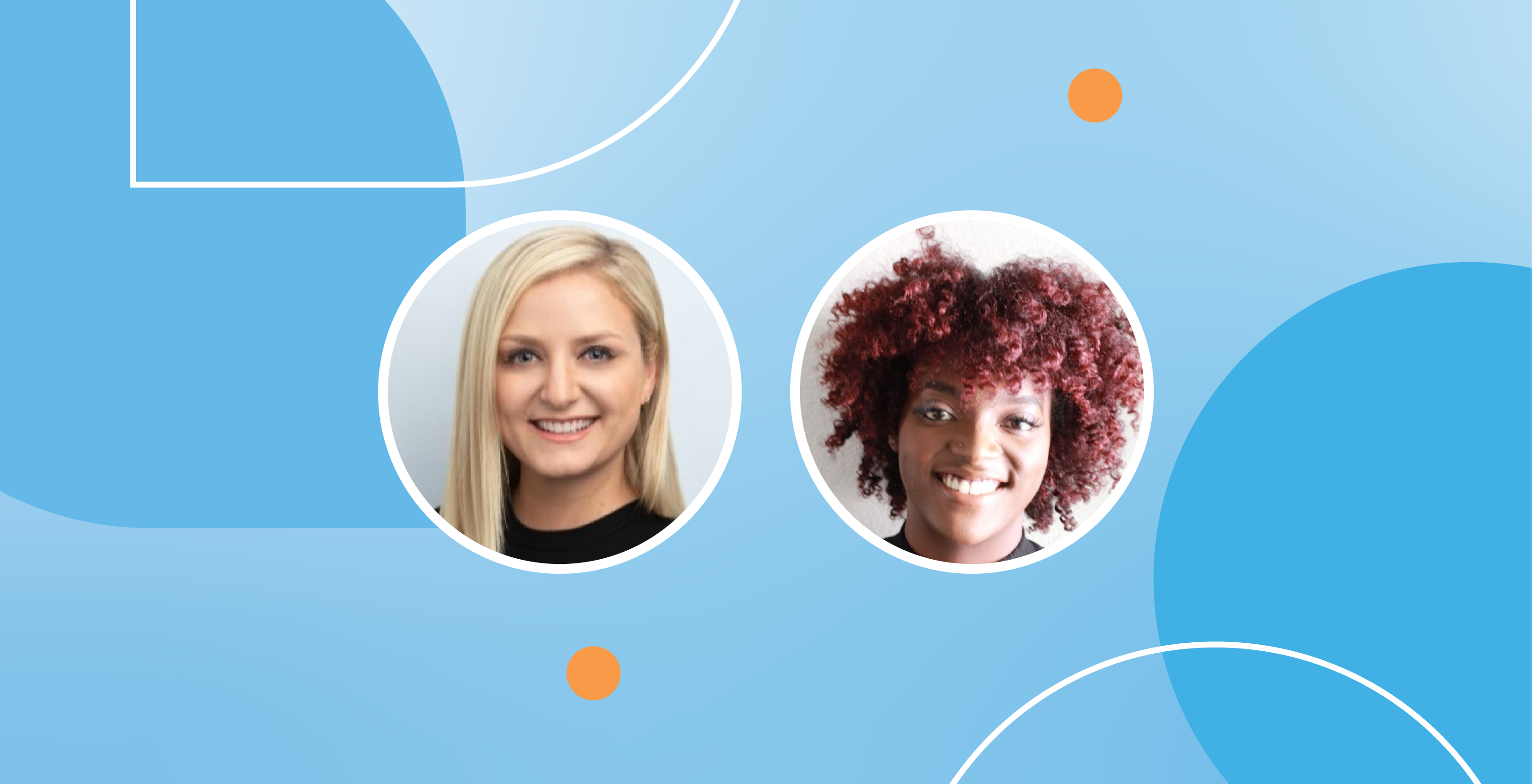 Employee Resource Groups (ERGs), also referred to as business network groups or affinity groups bring employees with similar backgrounds or interests together. This could incorporate many groups - single parents, LGBTQ+, women, veterans, people with disabilities, and a variety of other categories. At Eastridge, our employees have formed two groups that support underrepresented employees. The groups create a safe space where employees can have honest discussions on how to create a more inclusive workplace. We checked in with founding members of both groups, Briana Morris of C4 and Cassie Galiskis of LGBTQ+ Committee, to learn more about their initiatives!
C4 - Creating Conversations and Committing to Change
Briana Morris
Group mission:
We are an inclusive, diverse, and multi-faceted employee resource group committed to providing a safe and comfortable space to have hard conversations. We have such a profound group of leaders who are open to sharing their unique experiences and insights to create change in the communities around us. We are also here to hold leadership accountable for the diverse and unbiased corporate initiatives.
Whose idea was it to create this group & why?
Seth, Amber, and I! It is vital to be on the same page when addressing topics that hold so much depth, such as racism and unconscious bias. We felt it was important for our employee-owners in the Eastridge community to have a place to be heard.
How are your meetings structured?
We open up with updates on corporate initiatives; or any action items called out on the previous meeting. We then dive into the monthly discussion topic, which is given to everyone on a quarterly basis. We have a 10-15 minute debrief; followed by any key action items, shout outs, etc.
What are some topics the group has discussed?
Uncovering unconscious bias, diverse representation in media created specifically for children, Consciousness in our communities, the importance of intersectionality in our communities, and the release and renewal we are taking into 2021.
Do you have any initiatives for 2021?
Our goal is to provide active and recurring community service, career prep and outreach programs, black history month events, webinars, and more collaboration with our culture committees.
Why should employees join?
We create a charismatic and unbiased place where so many powerful and dynamic mindsets collaborate and find innovative ways to change our future and the generations to come. This group continues to impress me with their emotional intelligence and fiery passion for equality, for ALL.
Is there anything you'd like to highlight?
After every meeting, I always feel so uplifted; and like I am fulfilling my purpose! It's such a humbling and impactful experience every time we meet.
LGBTQ+ Committee
Cassie Galiskis
Group mission:
LGBTQ+ Committee creates an inclusivity forum to support our colleagues, encourages the company to be open and forward-thinking when it comes to questions or issues specific to the LGBTQ+ community, and fosters a sense of unity between members and allies through a variety of professional, academic, and social activities.
Whose idea was it to create this group & why?
Mike Clark and I wanted to deepen Eatridge's connection to the LGBTQ+ community and create a space where we can celebrate and support our colleagues.
How often do you meet and how are meetings structured?
Monthly or more frequent depending on current and future initiatives. Our meetings are 60 minutes beginning with open discussion, and then we delve into action planning and agenda-setting for the next meeting.
What are some topics the group has discussed?
The current political climate, milestones in the LGBTQ+ rights movement to show where we came from and where we are now, reviewing laws and lawsuits, international pronouns day and why pronouns matter, how to support LGBTQ+ businesses and entrepreneurs, and transgender awareness week.
Do you have any initiatives for 2021?
Yes, we are working on campaigns for next year surrounding Coming Out Week, Pride, International Pronouns Day, and Transgender Awareness Week. We are also researching how to get involved in several LGBTQ+ organizations to provide resume and career services.
Why should employees join?
To be part of a force for good and create a workplace and community that fosters and promotes inclusivity, respect, support, and networking.
To learn more about how to start an ERG, Download our FREE eBook, How to Build and Maintain the Diversity, Equity, and Inclusion Program of Tomorrow, co-authored by DE&I experts Glenn Williams and Amber Gardina-Quintanilla!