March 23, 2023
Case History: Boosting Efficiency Through Contingent Labor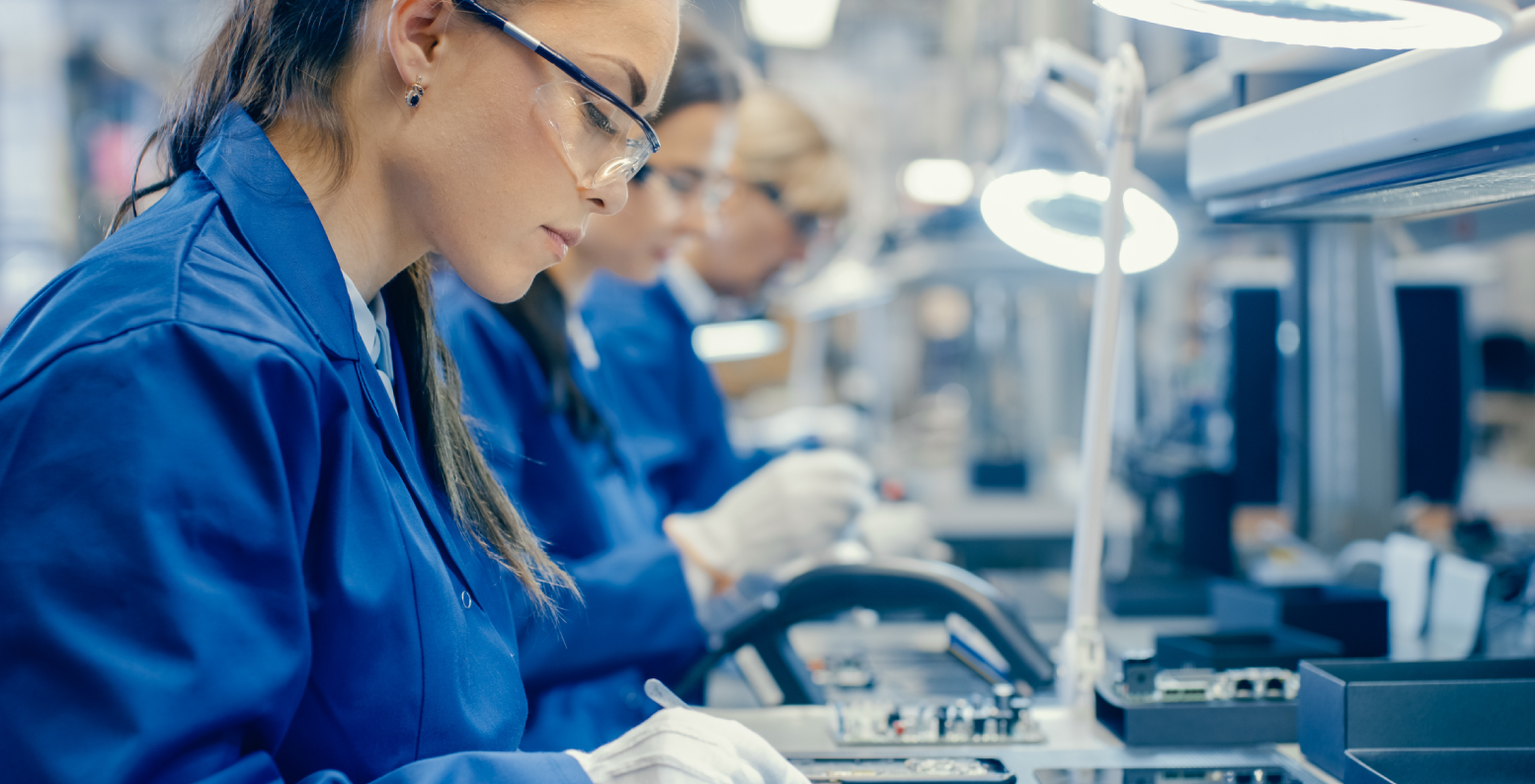 How Eastridge helped a global electronics distributor reduce overtime, meet demand through a robust staffing partnership
In logistics and distribution, spikes in demand happen frequently, and are typically due to seasonality or unexpected disruptions to the global supply chain.
For these reasons, one of the leading global distributors of electronics – who distributes thousands of different components on behalf of over 250 companies to sites all over the world – relies on contingent labor as part of its workforce strategy.
The company was facing significant staffing challenges, however, as the breadth and depth of distribution took a toll on the workforce. The company faced high turnover, performance issues and many open positions amidst its contingent labor pool. This resulted in a loss of productivity as well as increased overtime hours.
The company has partnered with Eastridge Workforce Solutions to provide contingent labor across three of its sites for a wide range of positions including picker/packers, shipping/receiving, forklift operators, cleaning technicians, computer assembly technicians, customer service, and inventory control.
---
"This is a very fast-paced and high-output organization. They need a partner that can be quick to pivot and take action on needed changes."
Ron Boston, Branch Manager
Eastridge Workforce Solutions
---
Challenges: The Need to Enhance Contingent Labor Performance
In order to realize the full value of contingent labor, the company needed a staffing partner that understood its challenges and could quickly bring solutions to the table.
Tight Production Deadlines: Facing pressures from both suppliers and customers, the client needed to meet strict delivery deadlines.
Open Positions: With more than 100 open orders, the company was unable to get critical roles filled in order to meet customer delivery expectations on time.
Overtime: Current staff was heavily burdened with large amounts of overtime. Increase in overtime cost as well as added workload on current employees resulted in increased work related injuries.
Lack of Accountability: Lack of accountability for the absenteeism of contingent labor associates resulted in high attrition rates, outpacing weekly placements.
Safety: Increase in overtime cost as well as added workload on current employees resulted in increased work related injuries.
High Turnover: Poor performance management efforts resulted in quick terminations of contingent staff.
---
Solutions: Onsite supervision and tight staffing partnership
Eastridge worked with the client to bring onsite supervision across multiple sites and implemented a performance review and management program to bring performance accountability and improved results. These included:
Separated Recruiting and Managing: Eastridge implemented a program of onsite management at the client sites while recruiting was conducted separately by a different team at Eastridge branches.
Strong Onsite Relationships: Eastridge team members built strong relationships with supervisors and managers to identify challenges.
Performance Management: To facilitate productive, ongoing conversations about performance, Eastridge created a performance management tracker used to record and address workforce issues. The Eastridge team met regularly with the client's supervisors to discuss issues and provided coaching to employees on areas of improvement.
Enhanced Recruiting: Eastridge increased the candidate flow through social media recruiting, live job fairs and a referral program. These efforts were coupled with a targeted approach to matching onsite needs with Eastridge's existing pre-vetted talent pool.
Employee Rewards: The client and Eastridge partnered to award gift cards for perfect attendance to decrease callouts.
A Hands-On Partnership: Met daily in Team Huddles to raise awareness on any areas of focus, such as performance or priorities for the day.
---
Results
Through the partnership with Eastridge, the global electronics distributor has been able to fully realize the benefits of contingent labor as part of their workforce strategy. Eastridge's partnership approach has allowed the client to get past constant troubleshooting and to strategize about how to fully enhance its operations. In the end, Eastridge delivered:
42% reduction in overtime
77% reduction in work-related injuries
Increased production performance in a wide range of roles from picker-packers to assembly
Reduced turnover from 51% to 21% in contingent labor pools
Increased conversion rates from candidate to employment by over 56%
Trust between in an ongoing partnership allowing for longer term strategic planning.
---
About Eastridge
Established in 1972, Eastridge Workforce Solutions is an employee-owned provider of full-service talent acquisition and management solutions for companies globally. Eastridge provides a full range of solutions including professional / technical and commercial staffing. We also provide workforce management solutions such as payrolling, recruitment process outsourcing, as well as managed service provider and vendor management systems programs. Our services are backed with the Eastridge Cloud, a proprietary technology that streamlines every step of workforce management. Eastridge proudly helps over 20,000 associates find jobs annually across the globe.