August 10, 2020
Adam Klaucke - Employee Spotlight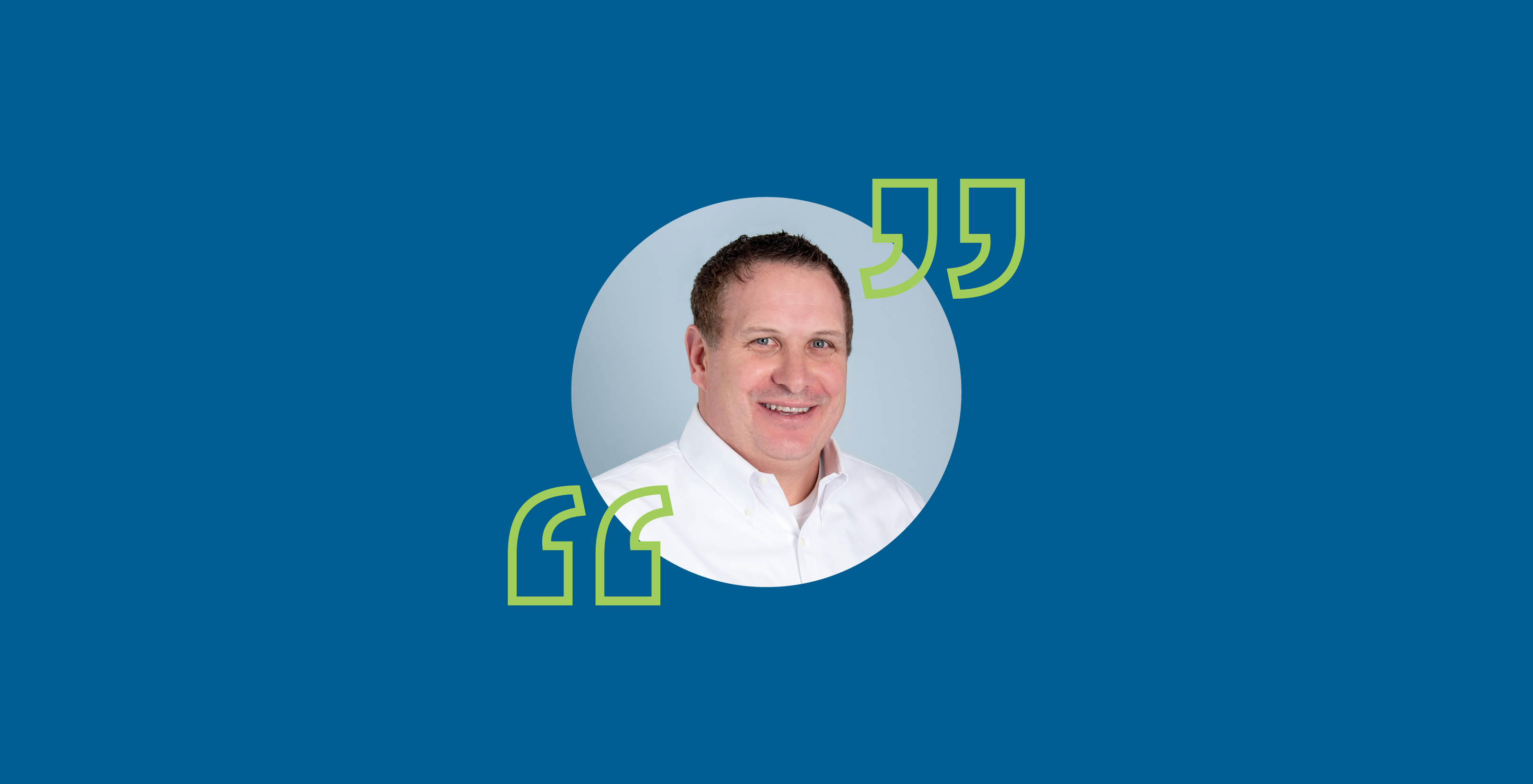 Employee Spotlight
Name: Adam Klaucke
Title: EVP of Sales
What excites you the most about Eastridge?
Great companies are a blend of people, vision, capability, and culture. Eastridge has achieved significant success by understanding each of these principles and infusing it into the organization's DNA. I am excited to be part of Eastridge's continued success as we continue to help our clients leverage new and better ways for talent sourcing and deployment.
What's your superpower and how will you leverage that to make an impact at Eastridge?
My superpower is problem-solving. While it is certainly not as glamorous as flying or super strength, as a problem solver, I can cut to the heart of a problem and reveal a previously unseen path toward improved outcomes. This has been essential for complex sales, such as contingent workforce solutions.
What inspired you to pursue a career in sales?
Sales is a rewarding and challenging career that aligns with who I am as a person. I worked as an engineer for a few years after graduating from college, but I was never truly inspired by the work. A few years after working as an engineer, I was given the opportunity to pursue sales, and I never looked back. I enjoy partnering with my clients to develop creative solutions that solve their unique challenges.
How has your life experience shaped your leadership style?
I think my leadership style is an accumulation of the great and not so great leaders and coaches that have influenced who I am. While I often look fondly back on the great leaders that have been part of my life, I have learned the most from the not so great leaders. The experiences with a bad leader have defined the type of leader and person I wanted to become and why it's essential to create a compelling vision that creates excitement and commitment.
In your experience, what is the key to motivating, developing, and directing a good team?
In my experience, the most essential thing to motivating, developing, and directing a good team is creating a compelling vision of success for the company that aligns with each person on my team. The compelling vision provides each person with guidance for daily decisions and tasks. It's essential that everyone is pointed at the same target and drives to achieve compelling results
My role as the EVP of Sales at Eastridge is to ensure that all of our divisions are focused on the same outcomes and are working seamlessly together to achieve these goals.
What is a key takeaway from the last five years of your career?
The key highlight of my entire career is helping to create the organization's future leaders. Great leaders are not defined by their personal achievements, but the achievements of the people that they mentored to become leaders.

Who is someone that you admire and why?
My father has always been the biggest influence in my life and the person that I admired the most professionally and personally. We lost him to a disease called Pulmonary Fibrosis a few years ago. I continue to live my life to live up to his expectations and hope that someday my children will feel the same way about me.
What are you really good at, but happy to never do anymore?
I think most people in sales have a love-hate relationship with making cold calls. Even as technology advances, the phone continues to be my most important tool for sales success. Nothing worth doing comes easy, this is especially true in sales and cold calls.
What's one part of a previous company's culture that you hope to bring to Eastridge?
This is not new for Eastridge, but we must be continuously innovating. The world of work is evolving rapidly and organizations must consistently stay in front of these trends. Many companies, in all industries, fail because they take a very shortsighted approach to innovation. Innovation is not easy, but it is essential for continued success. Organizations that fail to adapt become obsolete.
What was the last thing you nerded out on?
2020 is the first year in a long time that my son and I haven't gone to Comic-Con. My son, who is 13 now, has always been into comic books and is consistently creating characters and writing stories. Walking into Comic-Con for the first time, I was truly not prepared for the experience. We had the greatest day talking to everyone about their costumes and learning about their love for comics.
The first year that we went, there was a Q&A with Stan Lee. My son got up in front of a few thousand people and asked his hero "what inspires you the most?". At ten years old, I would have never had the courage to do that. While I never had the desire to "nerd out" at Comic-Con in the past, it is something I am really looking forward to doing again in 2021.
What are some things outside of work that you're passionate about?
I am on the board of directors for Ruck4HIT. The mission of Ruck4HIT is to provide assistance for veterans and military families by raising awareness and funds to provide appropriate assistance to those with special needs by supporting in-home modifications for disabled veterans, transitional support therapy, financial support for service families, and assistance dogs. Over the past 4 years, we have raised over $500K to support this great cause.

Recently I began to mentor underprivileged Boston students returning to college and graduating through the Alray Scholars Program. Any success that I have achieved is because of the love and support that I've had from all the people around me. While this is brand new for me, I hope that I can provide the same support for others.
How do you think Eastridge will change in two years, and how do you see yourself as part of that change?
The COVID-19 pandemic is accelerating trends at a faster pace than I have ever seen in my life. While no one can say for sure when the pandemic will be over, the world of work is evolving rapidly.
Eastridge has positioned itself for continued success by investing in top talent and technology. Over the next few years, Eastridge will continue to grow by delivering innovative contingent workforce solutions that are enabled by intuitive technology and processes that have yielded 48 years of proven success.
Please reach out to Adam directly, aklaucke@eastridge.com if you have any questions or thoughts on his new role at Eastridge.