April 28, 2019
Tips for Entering the Job Market as a New Graduate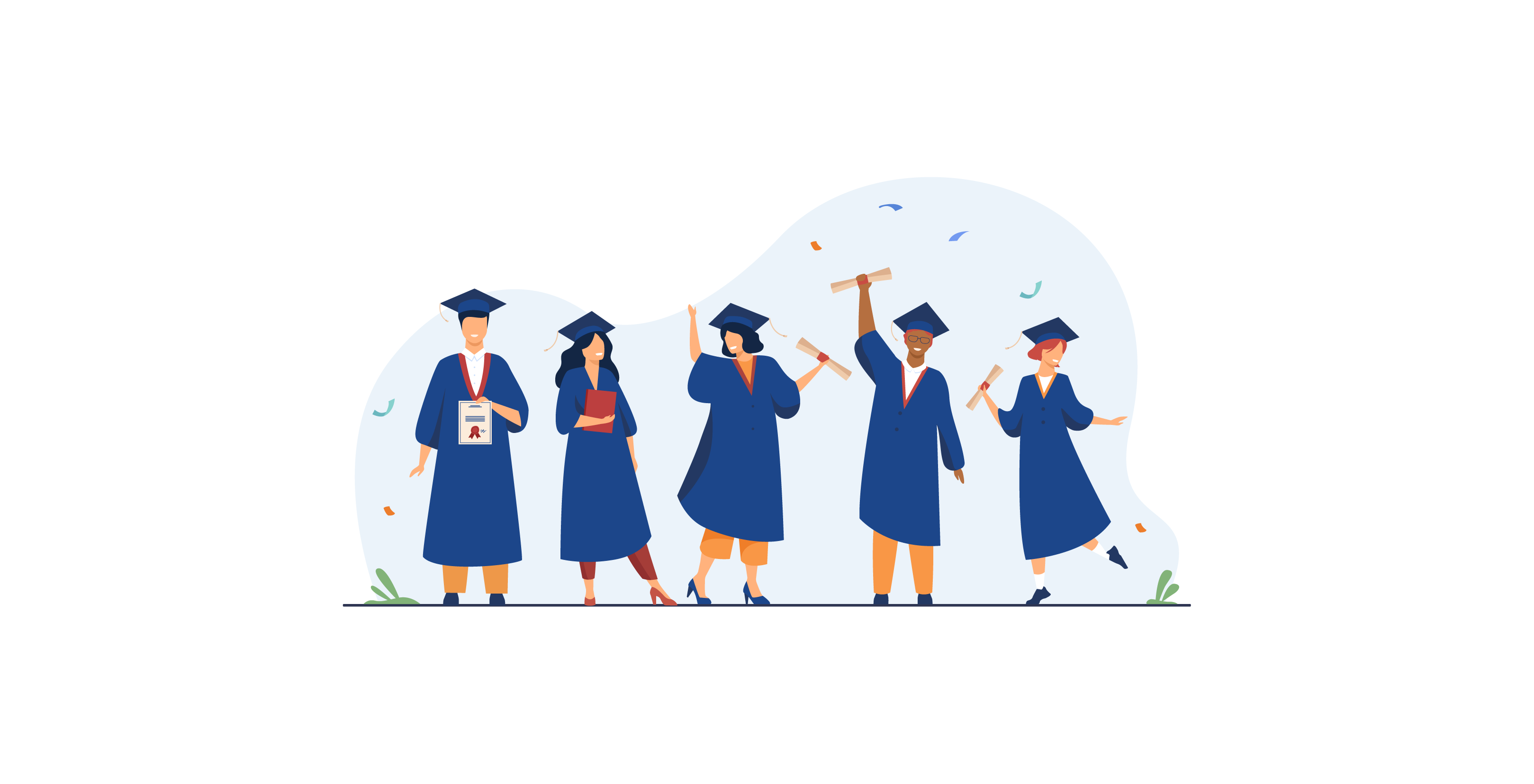 It may not have been the easiest or smoothest road but congratulations are in order for you, new graduate. While finishing school may have been stressful, you are about to enter a new and very different looking world of work - the job market. Searching for your first "real" job carries a lot of real-life pressure, but there are practical tips you can rely on throughout the process to help accelerate your success.
1. Practice a positive attitude
Emitting positive energy will carry you far in both the interview process and especially during the first few months of a new job. At nearly every company, an ideal new employee is someone who is supportive, excited and hungry to learn, so consider "can-do" your new middle name.
2. Embrace your entry-level status
Being hungry to learn and eager to progress in your career is important, but not at the cost of rushing the process for the sake of your ego. No employer will trust you with a complex task until it's proven you can successfully handle the menial ones. Research the "growth mindset" and how when it comes to failure, perspective is key.
3. Establish a strong work ethic
Your work ethic will be defined by your commitment to providing quality and discipline with every task. This includes acting professional, delivering quality on time, and accepting assignments with positivity. Consistency in your work ethic will take you the extra mile and get you noticed by your colleagues and employer.
4. Own your career path
No one will care more about your career than you, so take control of your career pathing from the very beginning. Every company will look different and may not provide formal career coaching or pathing programs, so it's up to you to take a proactive approach in planning your career milestones and goals.
5. Go the extra mile
The one thing that will get you noticed by your colleagues is delivering your very best time and time again. This might mean coming in early or staying late in order to complete a project on time or offering your help with extracurricular projects. Ultimately, it's up to you to figure out your most comfortable work-life balance, but consistently delivering extra effort will define you as a go-getter and strengthen your relationship with your supervisor for the long haul.
If you're preparing to enter the workforce as a new graduate, Eastridge Workforce Solutions is here to guide you every step of the job searching process. Contact us today to connect with a recruiter and or check out our job board to learn more about how we provide opportunity and enrichment through work.