August 19, 2020
The Future of HR: One CEO's Perspective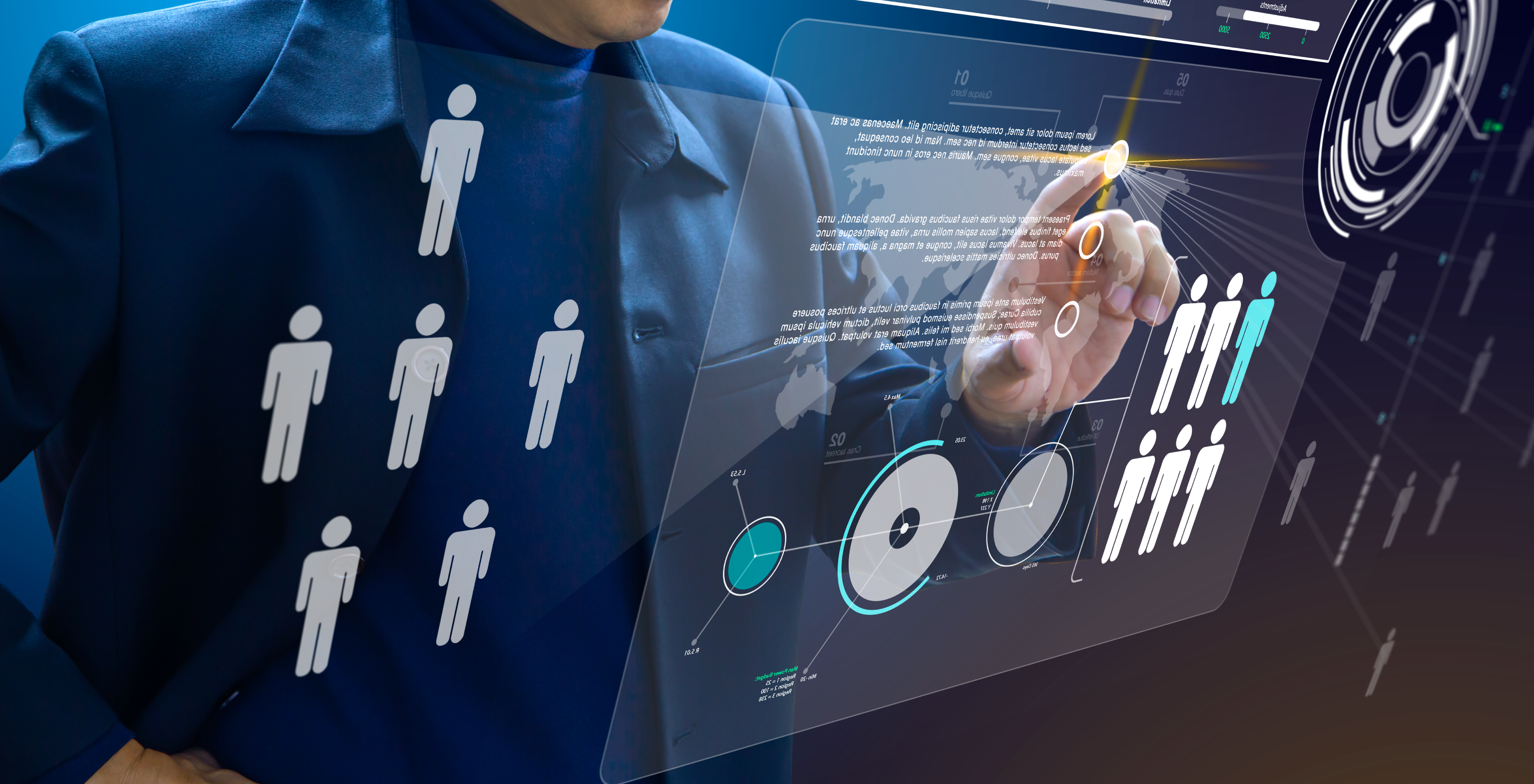 Is HR Becoming Irrelevant?
Will Human Resource Professionals be Replaced by Technology?
Just reading these headlines is enough to question who really knows the future of Human Resources. We do know the world of work will be more obscure in the future because of the fundamental changes to the workplace and workforce as a result of COVID-19.
As a CEO, I know that like our business, many businesses, have challenges. I also know that HR needs to have a "seat at the table" generating meaningful solutions to those challenges. How does HR garner this "seat at the table" to ensure corporate success navigating this new world of work?
HR Technology
HR technology and analytics, and their importance relative to reporting and business intelligence, are certainly in the top five. From HR's seat at the table, we need visibility into a myriad of areas including turnover, the talent pipeline, and results of diversity and inclusion initiatives to make real-time decisions that produce the best outcomes for the business.
Once the business has the data, HR needs to guide leadership to implement a strategy that reflects the needs of the business. In order to do that, HR must know when to utilize new systems and how to implement grassroots solutions. This function is more complex than ever because of the availability of highly functional, cost effective cloud-based technology. In the absence of a premium HRIS system, HR needs to evaluate systems to manage critical functional areas (applicant tracking system, payroll, benefits, workers compensation, learning management, reporting, financial, etc.). The more difficult task is ensuring operational integration for workflow and adoption. Success will hinge on the ability to implement, scale, work cross functionally, and to execute.
Compliance
Compliance must be an HR priority to help organizations understand the importance of issues such as wage and hour, labor laws, mandatory training, and safety. HR will benefit by ensuring the existence of a culture where compliance is part of the DNA of the company. The challenge for HR is to determine how to avoid looking simply like the enforcer. If leadership fosters the culture, HR can ensure the culture of compliance is integrated universally throughout the organization.
When the organization embraces this culture of compliance, employees will feel protected and supported. In the long run, it will pay off with enhanced employee engagement and the avoidance of exuberant legal costs. We can do this by embracing the importance of mitigating these legal costs by ways of proactive measures and simply doing the right thing, spearheaded by HR.
Culture
As Ken Blanchard says, "Leading by values means stating and restating your organization's values until they become second nature. This creates a secure, nurturing work environment where people thrive—and where values rule."
Who doesn't want to work at a place that is secure, nurturing and where people thrive? In order to achieve this, HR's role in fostering values in the workplace (and behaviors, norms, etc.) cannot be overstated. Identifying, articulating, and measuring the behaviors leadership wants the organization to exhibit will most certainly lead to an inclusive, open, agile culture - a culture that employees will embrace.
HR must have their finger on the pulse of the organizational culture and when there is a dip, HR needs to pivot by focusing on the problem, generating potential solutions, and acting. The COVID pandemic has shown us just how critical it is that HR is prepared to offer the level of necessary support to the organization as the needs of the employees change, in this case almost overnight. In order to achieve the best outcomes, HR is best suited to its own culture, leadership should drive the culture, and employees will undoubtedly foster the culture. This alignment will lead to an enhanced ability to attract, develop and retain talent to effectively align with the DNA of the organization.
Performance
Performance, aligned with talent development, ensures that the organization has the means by which to accomplish its goals and objectives when and how it needs to. Optimal organizational and employee performance requires continuous discipline and commitment, not just once a year. It sounds simple, but it is not easy. How does HR collaborate with leadership to integrate regular performance and feedback checkpoints into the conversation? Is HR facilitating a strong management culture to conduct regular one on ones, calibrate goals, and ensure stakeholder meetings to ensure alignment cross functionally? If not, how do we accomplish this?
HR can take the lead at helping the team identify gaps between dispositions and behaviors, skill sets, and career paths
HR should help managers lead feedback discussions and adopting easy-to-use tools to do so
Most important, employees and managers alike must be coached to be able to communicate and measure results relative to top company initiatives. HR and managers should be asking who is doing what by when and what are the results, progress and issues associated with those goals
Finally, HR needs to take the lead in identifying what future skill sets and competencies are needed in the workforce as automation occurs and businesses can take advantage of operational efficiencies
Leadership
As a student of leadership, a common theme is consistently expressed - simply hire top talent. Sounds easy, but it is not. HR has a huge opportunity to lead the attract/develop/retain life cycle to accomplish this.
HR plays a critical role in identifying the right characteristics and behaviors of those who have a strong likelihood to demonstrate success in their roles and at the company. Additionally, there needs to be exceptional training so that everyone in the company understands the principles and competencies expected from one another. The ultimate goal is to foster the ability for all employees to manage up, down, and throughout the company far more effectively.
One of the most important components of HR's role is to ensure that every employee has the opportunity to experience what leadership feels like. If companies embrace the "if not you then who" mentality, employees will be exposed to unique opportunities and increase their exposure to people and new skills. I believe this strategy will ensure employees have the ability to pivot to the rapidly evolving needs of the business today.
I have only been a CEO for 8 months. I am sure the future of HR is far more complex than we can contemplate given these uncertain times. What I am sure of is that I love helping people realize fulfillment for themselves and those they connect with. My biggest partner in this journey is HR. Together, we have a phenomenal opportunity to lead, deliver remarkable results, and have a truly rewarding experience together.