March 30, 2023
Case History: Removing Uncertainty From a Temporary Workforce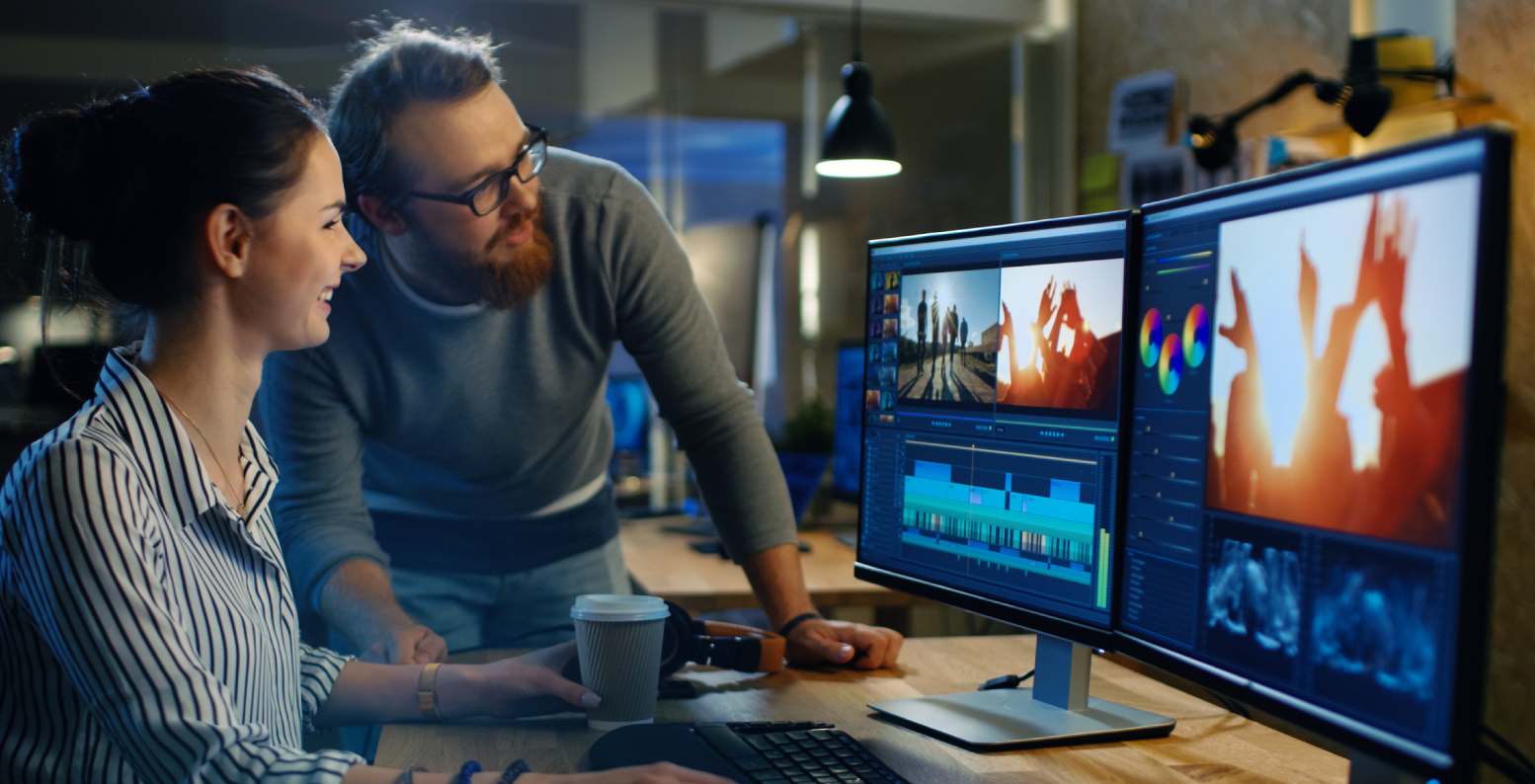 By implementing a tailored Payroll/ Employer of Record service, Eastridge helped a leading entertainment company ensure a consistent and compliant contingent workforce that upholds its brand values
The entertainment industry depends on a "wandering workforce", a pool of industry professionals that work on a project-to-project basis in their specialty. The model has served the industry well, but new compliance enforcement has changed the dynamic. Workers formerly classified as 1099 contractors must now be contingent workers or W-2 employees from a staffing firm.
To grow their operations, one leading studio faced many of these challenges as they began to expand their contingent workforce to include more remote workers. Given the client's reliance on paper, spreadsheets, and email systems for managing the workforce, not only were basic functions like timekeeping and payroll time-consuming and causing delays, but the client did not have a method to track workers' previous assignments within the company. Additionally, there was no way to ensure more complex issues were handled speedily and accurately, like multi city/state compliance.
During their due diligence at the outset of the program, the Eastridge team helped the client become aware of potential compliance issues. The team then tailored a complete Employer of Record/ Payroll solution that could address at once the client's timekeeping issues and ensure multi-jurisdictional compliance through a combination of automation and in-house compliance expertise.
---
Challenges
Burdensome Manual Processes: The company was losing time and resources to manually processing timecards through email, and had little visibility into where their payroll dollars were going.

Lack of Visibility Within a Frequently Redeployed Workforce: Despite how frequently the company moved their temporary workforce to new projects upon completion, the company relied on manual processes, especially production managers' memory, to track on which past projects each employee had worked.

Reliance on a Contingent Workforce to Uphold Brand Values: Though the workforce was contingent, the company wanted to ensure a positive employment experience and for them to represent and uphold the brand.

New Worker Classification Regulations: The client needed a solution that could help comply with new regulations around worker classification. This included accessing talent that had formerly been classified as 1099, and offering mandated sick and vacation time in certain jurisdictions.The company also lacked full visibility into their remote workforce and applicable laws by location.

---
Solutions
Employer of Record/ Payroll Duties: Eastridge took over Employer of Record/ Payroll duties which included handling taxes, compliance, unemployment, benefits, W-2's and worker's compensation. This also ensured the client's compliance with the new employee classification regulations.

Seamless Onboarding: Eastridge also tailored the company's onboarding processes to set workers up for success, Eastridge created customized documentation on both Eastridge and end company resources, including handbooks, guides, talking points and FAQs, as well as all administrative documentation such as virtual I-9s, tax forms and all of the state required notices.

A Custom Technology Solution for Simplified Temporary Workforce Management: Using the Eastridge Cloud for Payroll, the team designed a Payroll solution that enabled fast, cloud-based timecard processing. They layered in supplemental reporting capabilities to give the client better visibility and detail needed to support employee role changes, as well as helping to manage their contingent workforce holistically. The client gained full visibility into the many projects each worker had completed, facilitating project management, planning and redeployment of workers to new projects.

Simplified Compliance: Leveraging Eastridge's in-house compliance expertise, Eastridge ensured multi-jurisdictional compliance on items including timekeeping, wages, and taxes through Eastridge Cloud. Eastridge's internal team also managed items including sick and vacation time, worker's compensation, and rapidly evolving company policies throughout the U.S. and Canada.

---
Results
After partnering with Eastridge, this industry leader has been able to greatly streamline its management of a contingent workforce and also ensure compliance.
Onboarded 70 employees in 6 months within the U.S. and Canada
Eliminated manual timecard submission
Streamlined and modernized all Payroll processes, minimizing human error and considerably speeding up processes
Eliminated the client's compliance responsibility for Payrolled employees
Ensured correct multi-jurisdictional legal compliance throughout the U.S. and Canada
Freed the client's time from workforce administration to focus on more strategic projects
Eastridge is also working with others in entertainment from film to gaming to migrate from a contractor based workforce to contingent labor quickly and efficiently.
---
About Eastridge
Established in 1972, Eastridge Workforce Solutions is an employee-owned provider of full-service talent acquisition and management solutions for companies globally. Eastridge provides a full range of solutions including professional / technical and commercial staffing. We also provide workforce management solutions such as payrolling, recruitment process outsourcing, as well as managed service provider and vendor management systems programs. Our services are backed with the Eastridge Cloud, a proprietary technology that streamlines every step of workforce management. Eastridge proudly helps over 20,000 associates find jobs annually across the globe.