May 27, 2021
Opportunity & Enrichment Through Work: May 2021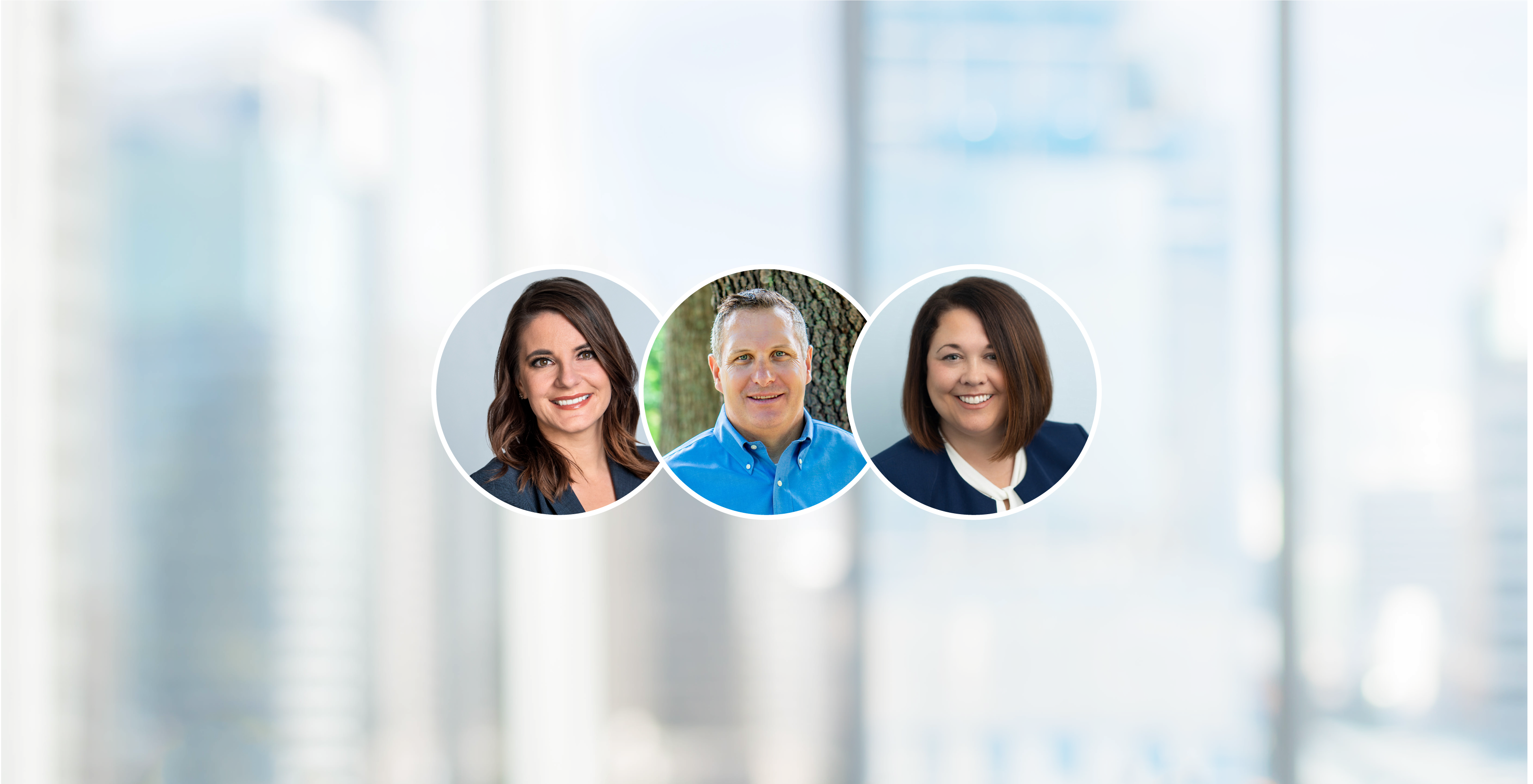 MAY 27, 2021 - San Diego, California – Eastridge Workforce Solutions, a global leader in the workforce solutions industry, today publicly announced three significant executive leadership promotions within the organization. Each promotion is received in light of specific goals and accomplishments achieved throughout each individual's tenure at Eastridge.
As an employee-owned company, Eastridge focuses on career advancement in the form of opportunity and enrichment through work. We believe in empowering employees through advancement while building meaningful equity. Promoting our employee owners from within is one of the best ways to strengthen the phenomenal culture we have today as an ESOP while expanding the career paths of our valuable team members for the future.
In the last year, Eastridge has experienced rapid growth with increased demands for talent and contingent workforce solutions, even during a pandemic that directly impacted the recruiting industry. Led by the vision and strategy of the leadership team, promotions within Eastridge drive employee career advancement, client opportunities, new perspectives on solutions, and better delivery of our core five contingent workforce solutions.
Year-to-Date Numbers:
35% increase in YOY revenue
42% increase in EBITA
NPS score: 62 (2x industry average)
From the Team
For Eastridge's newly appointed leadership executives, growth management has become a key objective, both today and heading into the future. Each individual has offered valuable insight into Eastridge's impact on their career, their role's influence on the organization, and their goals and accomplishments along their journey.
Kasey Hadjis, President, Workforce Management
Responsible for: MSP/VMS and payrolling
Career enrichment: "What remains the same throughout the years is our commitment to opportunities and enrichment. I've been incredibly blessed to have worked with our CEO Seth Stein for the majority of my career. He's consistently pushed me to challenge the status quo, and I've tried to take the lessons I've learned and apply them to the teams I work with."

Impactful results: "Our teams are working harder than ever to strengthen our diversity initiatives within our MSP programs. By the end of 2021, our goal is to provide our MSP clients with regular consultation and information on contingent workforce diversity. Our MSP division will close 2021 with well over $125 million in spend under management."

Advice: "Embrace the hard work! As an ESOP, we have such a unique opportunity to create our own path and to impact so many lives. #weownourfuture."
Laura LaManna, Chief of Staff
Responsible for: Executive support, Client Experience, Sourcing Center, and strategic projects
Career enrichment: "At Eastridge, I'm able to watch team members advance from a recruiter to director level, growing and developing their careers along the way. Our sourcing centers are a big component to our successful growth; without them, we wouldn't have been able to bounce back so quickly during the pandemic when demand increased."

Impactful results: "The sourcing team's ownership and dedication allowed that division to scale by 300% in under 18 months. We're adding three clients monthly due to our data-driven, transparent, and accountable processes. Our sourcing centers are integral to Eastridge's growth, providing custom, cost-effective resources for clients 24/7."

Advice: "Vocalize what you're interested in and take ownership of your career. You'll have advocates along the way, but it's up to you to hold yourself accountable and ask to be involved. Ownership of your career path is critical."
Adam Klaucke, Chief Sales Officer
Responsible for: Revenue generation
Career enrichment: "For personal and professional growth, working within a new company culture has led to a highly-adaptive environment -- and we've moved faster because of it. Our accomplishments (even virtually across different time zones) have led to high growth and results. The advantage of being remote has been one of the reasons we've been able to move so quickly in new areas."

Impactful results: "Having the right people in the right roles has created the ability to mushroom enterprise sales as a key organizational goal, leading to stronger impacts for our top and bottom line. Eastridge helps BDRs 'sell bigger faster,' meaning more incoming opportunities. As we hire additional BDRs in new markets across multiple states, we're embracing a hybrid model between sales and business development with room for career advancement in sales."

Advice: "Change is good and leads to positive outcomes. Adapting to change is what will bring Eastridge to the next level. The organization has done a fantastic job bringing on experienced leadership and team members with the expertise and strategic elements to accomplish our goals."
About Eastridge
Established in 1972, Eastridge Workforce Solutions is an employee-owned organization providing full-service talent acquisition and management solutions for companies globally.
Ranked as a top professional recruiting firm by Forbes and in the top 1% of firms by Staffing Industry Analysts, Eastridge proudly helps over 48,000 global associates find jobs each year.
At Eastridge, we build deep client partnerships and engagement across our core five solutions. Clients can acquire top talent through Eastridge's professional recruitment searches and regulate compliance with payrolling, while companies in growth mode can seamlessly adapt Eastridge's MSP/VMS solution and augment high-growth needs with volume recruiting and RPO projects.
Eastridge also focuses on seven major industries: life sciences, manufacturing and distribution, emerging technology, consumer goods, media and entertainment, renewable energy and construction, and financial services.
With strategic contingent workforce management programs and comprehensive staffing solutions, we make it easy for our clients to attract top talent and manage a diverse contingent workforce.
---
If you're seeking workplace enrichment, check out our current job openings to ignite your career path advancement.