April 25, 2023
Case History: Finding Niche Talent Quickly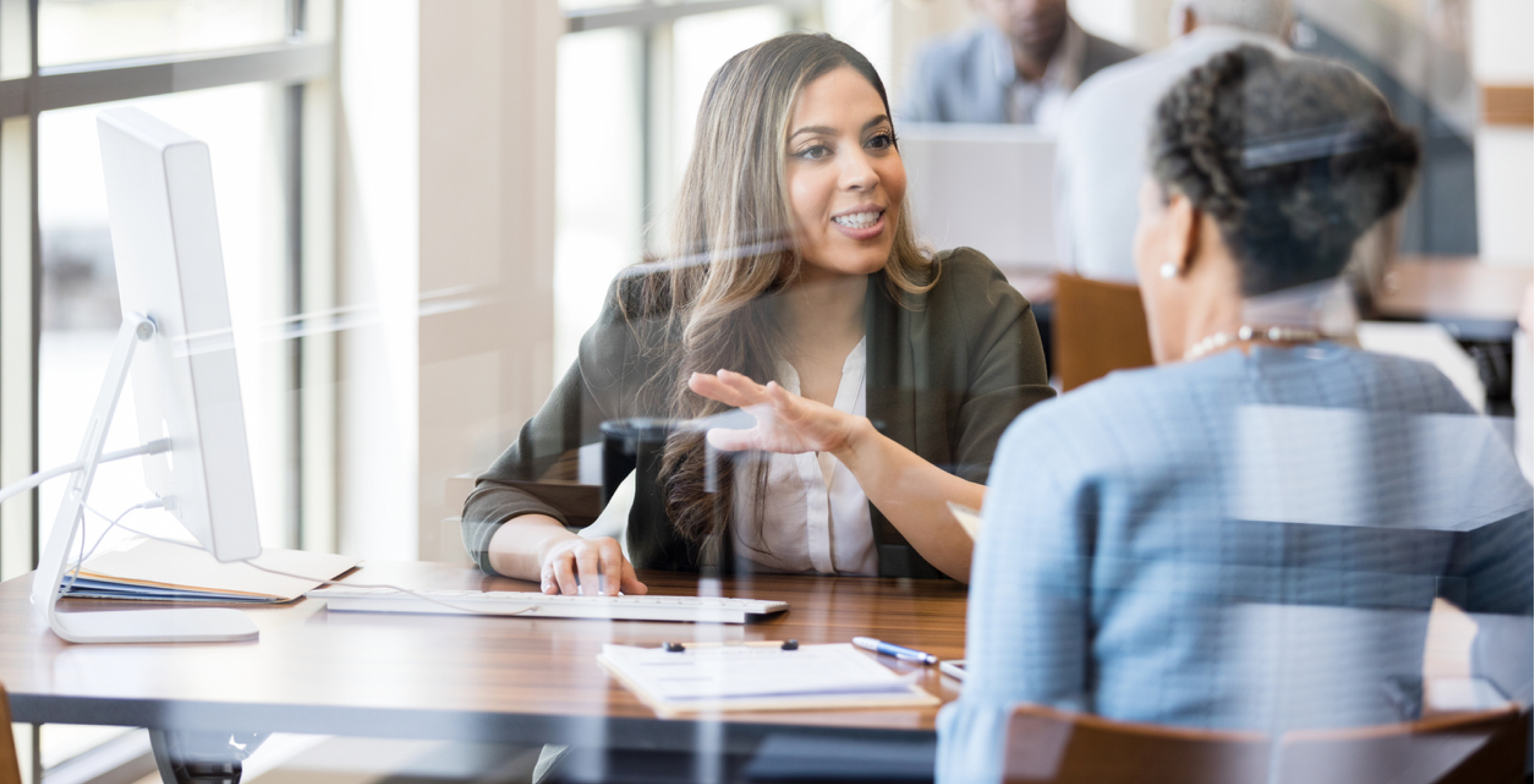 How Eastridge helps a long-standing credit union client hire for many specialties including bankers and tellers as well as call center and event staff
Eastridge first partnered with a leader in accounting and finance in 2012, and has served as an extension of its talent acquisition team in many capacities since.
Like banks, credit unions are challenged to constantly refresh many of the roles that are vital to the organization's public-facing business operations – including banker and teller roles, as well as call center and events staff. Each role requires some amount of sales and marketing skills in addition to the public-facing specialty.
Additionally, the entry-level nature of these roles means that turnover is relatively constant as employees get promoted, or their careers take off elsewhere. In fact, one of the two first temporary employees Eastridge found for the client, in 2012, now serves as Head of Talent Acquisition.
In 2018, due to the small size and limited capacity of the client's HR team, the client added volume recruiting for the various roles mentioned above in addition to its existing direct and executive hire as well as direct temporary professional recruiting with Eastridge.
Adding to 4 year's worth of institutional knowledge of the client, Eastridge conducted its due diligence into the client's business and hiring market to fully understand the new need and to tailor solutions to comprehensively address the issue, as well as set the customer up for long-term success.
Eastridge's recruiting team delivered submittals on a rolling basis within 24 hours, with a retention rate of 96% of temporary employees staying on for more than 90 days. Additionally, speaking to the long-standing success of the partnership, the client gave Eastridge a 10 out of 10 in NPS surveys the last 3 years running.
---
Challenges
The firm's small talent acquisition team faced a need for a high volume of specialized professional talent for full-time as well as more difficult-to-fill part-time positions.
100+ open roles
Constant turnover
Very niche roles to fill, especially the part-time roles
Many other firms and industries compete for the same talent
Limited specialization and resources within internal talent acquisition team
---
Solutions
The subject matter expertise, networks, and institutional knowledge of Eastridge's recruiters allowed the team to source the right match for each role in a short amount of time.
Delivered regular data-driven hiring market insights: Eastridge provided regular hiring market data, including details on competitor pay rates, culture and benefits, to help the client best position themselves in the market and to spot difficulties with recruiting issues early and address them.
Implemented a high volume professional recruitment program: For efficiency, Eastridge took on part of the interview process in addition to hunting for quality candidates to fill the 100+ open roles. The institutional knowledge the Eastridge team had built on the client's business, culture and benefits – including volume of workers promoted the previous year or top places to work awards – enabled the team to successfully position open roles to candidates.
Targeted recruitment to fill niche roles: Eastridge's accounting and finance recruiters tapped into their robust networks and used emerging digital recruiting tools to fill events, call center, banker and teller roles, as well as executive-level positions. To make the right match, the team evaluated all candidates for both primary and secondary skills, ensuring that in addition to banking experience, banker candidates also had sales acumen and that tellers also had customer service skills, and so on. The recruiting team found creative ways to target workers open to part-time roles using emerging digital recruiting tools.
Streamlined communication: To make communication easier and more streamlined, Eastridge integrated with the client's own internal email system. Communication on hiring data and results were provided weekly for full transparency.
---
Results
Eastridge's institutional knowledge of the client's business simplified the task of adding high volume professional recruiting to its services for the firm. This, combined with the subject matter expertise and considerable network of each accounting and finance recruiter, enabled the team to deliver so many high quality candidate matches for each open role in a short turnaround:
Delivered submittals for entry level positions within 24 hours
Delivered higher-level candidates within 48 hours
96% retention rate for temporary employees staying beyond 90 days in entry-level roles
Quickly found candidates for call center roles where the client struggled to find any
Delivered 45 temporary employees to staff an event within two weeks
The client gave Eastridge a 10 out of 10 in the last 3 NPS surveys
92% retention rate for all placements the last 12 years
---
About Eastridge
Established in 1972, Eastridge Workforce Solutions is an employee-owned provider of full-service talent acquisition and management solutions for companies globally. Eastridge provides a full range of solutions including professional / technical and commercial staffing. We also provide workforce management solutions such as payrolling, recruitment process outsourcing, as well as managed service provider and vendor management systems programs. Our services are backed with the Eastridge Cloud, a proprietary technology that streamlines every step of workforce management. Eastridge proudly helps over 20,000 associates find jobs annually across the globe.