September 29, 2021
Cultural Heritage Employee Spotlight - Carol Ceron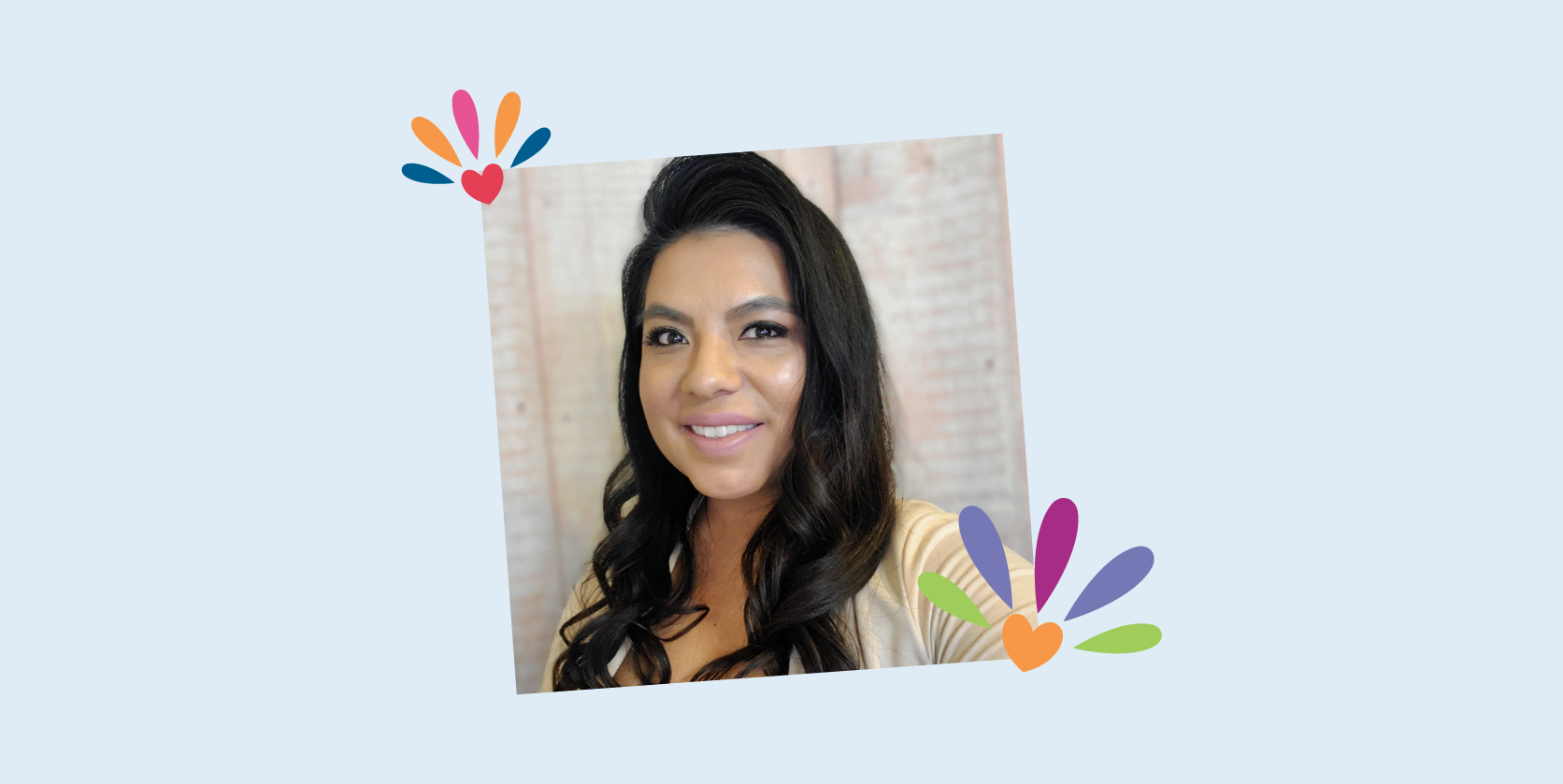 Name: Carol Ceron
Title: National Director - Commercial Staffing
Location: Los Angeles, CA
Carol currently works as the National Director of Commercial Staffing; she helps support our clients across the nation that utilize MSP, Professional, RPO and Volume Recruiting solutions as well as supporting their temp and direct-hire staffing needs. Our clients love how she helps manage the day to day communication between the various client contacts and the internal Eastridge teams supporting them.
Tell us a little about yourself:
I'm a Latina, of Salvadoran descent, born and raised in Southern California. I'm blessed to have an amazing son, Bryan, who will be turning 18 in a few weeks. He was 6 months old when I started my staffing career as an intern. Time flies!
Fun fact about me: I love love love the beach.
What does Hispanic Heritage Month mean to you? 
It's awesome!! It's a time for us to celebrate our culture and it's beauty. It allows us to reflect on our roots, reminding us of where we come from, and brings awareness.
Growing up, I often had to help explain the difference between the various hispanic cultures to friends who weren't familiar, so having a dedicated month that allows us to not only take in the accomplishments but also be encouraged by the many stories of success, influence and greatness in our culture is nothing short of awesome.
Do you have a favorite cultural tradition?
Yes! Food, music & dancing… all tie into cultural traditions for me.
One of my favorite dishes "pan con pavo" (which is a form of a turkey sandwich) is a popular Salvadoran meal often made around the holidays/celebrations.
Music & dancing are also a big part of my culture and go hand in hand with celebrations, holidays and good times. Specifically, Salsa, Merengue and Cumbias are always played at family parties and infuse me with joy.
Who is a cultural role model who influences you?
This is a tough one, a few come to mind...
Cesar Chavez, of course, is a big one. His accomplishments as a civil rights leader completely changed the course of so many lives. He's definitely one of the biggest Hispanic influences in our culture.
Then there is (my future husband but he doesn't know it yet) Armando Christian Perez aka Pitbull, and although yes, I'm a huge fan of his music I am so encouraged that he's used his success and social status to make a difference in the latino community by spearheading various projects that help underprivileged kids.
In their stories, along with several other strong latin influences, you find common themes of courage, drive, determination, and bravery. They've broken molds, pushed beyond what was socially acceptable, and didn't take no for an answer.
How has Eastridge inspired diversity, equity, and inclusion for you?
It's been so great to see the different DE&I groups that have been formed. Having participated in LatinX has been a wonderful experience, as it's opened up great thought provoking conversations, and prompted me to think and dig deep on topics that can be considered taboo. I really love that we have non-latinx participants, that's when awareness starts to bloom on a greater level.
What is your proudest accomplishment as a Latino American?
Without a doubt, being able to share the story of my family: My parents came to this country in pursuit of the "American Dream" and they have been able to fulfill so many goals over the years. When they immigrated from El Salvador they were seeking a better life. They met each other, fell in love, formed a family, worked extremely hard, each holding multiple jobs at once, and eventually they became small business owners. They provided a humble, yet great and beautiful life for my brothers and I. Fast forward 40+ years later, they've traveled the world together, they've visited South America, Central America, North America, Europe, and Asia. God willing they'll be able to continue their travel ventures really soon. They were both born into extreme poverty so being able to watch them enjoy their retirement after so many years of hard work and sacrifice, is the most joyful and inspiring feeling for me
Any advice for Latino professionals seeking career development?
Si se puede! (Yes, you can!) - it starts with belief and determination.
Be clear about your goals and intentions, work hard, continue to grow and self develop… never stop being a student. I've always believed and operated by the thought that if I work hard and live in accordance with my moral values, success will be inevitable.
Be kind and gracious, even when it's difficult.
Lastly, help others, when you focus on helping others life has a funny way of bringing it full circle.