October 2, 2023
What Defines Exceptional Recruiting?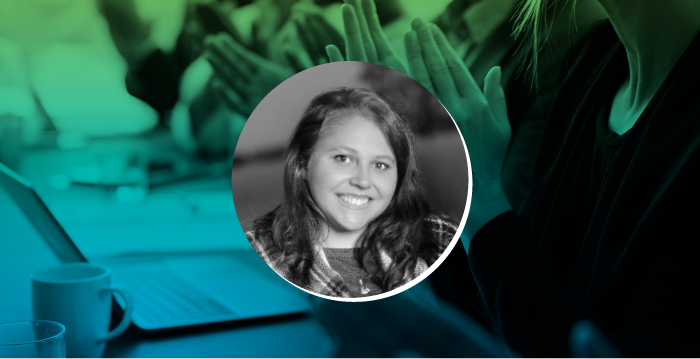 A member of my professional recruiting team, Isabella "Belle" Parra, was honored to recently receive an appreciation letter from a candidate she has a long working relationship with. The letter underscores a core practice and a value among Eastridge recruiters: that delivering great service to candidates results in great service to our clients. Staffing is a service industry, and the quality of candidates depends greatly on the quality of an agency's relationships – with both clients and candidates. Great candidate quality begins with great candidate service.
As the letter points out, Eastridge recruiters are transparent and genuinely engaged with our candidates: we want to see them succeed. In staffing more generally, this attentiveness is often left out, leading to lower quality of service, and candidates, for clients. Eastridge recruiters ensure that any roles we propose to our candidates align with their career goals and we help set them up for success. We don't submit candidates we don't believe will do well or be happy in a role just to fill it.
Serving candidates' needs by keeping their perspectives in mind directly benefits our clients. Assessing open roles from the candidate's point of view was how we were able to advise one financial services client to change their hiring strategy to appeal to what top talent was looking for, which helped them to hire the high quality staff they sought.
Valuing relationships is how Eastridge creates such deep professional networks, which we deploy to benefit both clients and candidates. We host HR networking events which help forge new relationships every quarter, and actively participate in industry-specific events across our functional divisions. The depth of our professional relationships and networks, for example, are the reason why we could staff 3 new legal offices from the ground up without publishing a single job posting for a client that required absolute confidentiality.
I am delighted that the author gave us her permission to publish the letter in full:
Subject: A Heartfelt Thank You for Your Exceptional Recruiting Approach
Hi Belle,
I wanted to reach out and express my appreciation for the truly unparalleled recruiting experience I've had with you throughout the interview process. I've interacted with many recruiters, and I've come to see that there are essentially two types: those who fall silent when there isn't an immediate fit, and those like you, who prioritize transparency and genuine engagement.
Your commitment to offering transparent feedback is truly refreshing. It's evident that you understand the emotional weight behind every application and interview. You've recognized that we are all human, each of us navigating our unique paths with their own sets of challenges. The fact that you take that extra step to bring understanding and compassion, even when the opportunity might not be the perfect fit, makes a world of difference.
In today's rapid-paced recruiting environment, the human element often gets sidelined. But your approach ensures that this isn't the case. I genuinely believe that if more recruiters could take a page out of your book, the entire industry would be better for it. You've set the standard and I can only hope that others take notice.
Thank you for being a beacon of professionalism intertwined with genuine care and understanding. Eastridge is incredibly fortunate to have you as part of their team. I truly hope your 5-star compassionate approach becomes the norm rather than the exception in the recruiting world.
Wishing you all the best, and once again, thank you for making this journey with Illuminance such a memorable and positive one.
Eastridge's 50-year history has been built on values and a team culture that is proactive, accountable, and genuinely engaged in the success of our clients, candidates, and our company. I am proud of Belle (Isabella Parra) for having such a profound impact on a candidate whose interests she compassionately represented, and for embodying Eastridge's values so thoroughly.