January 13, 2022
5 LinkedIn Profile Updates to Help You Get Noticed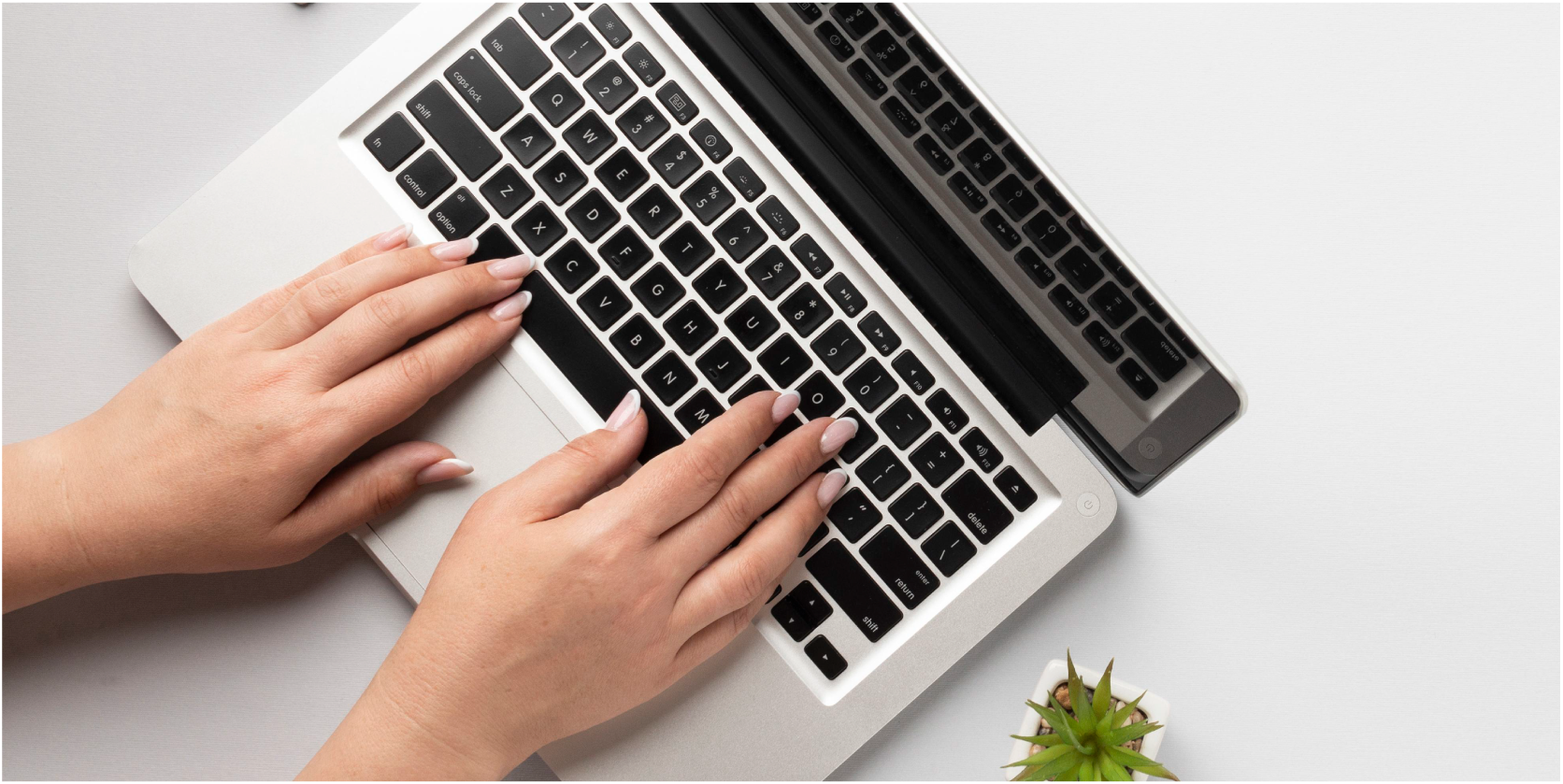 Whether you call it the great resignation or simply a sign of the times, there's no arguing that the pandemic's lasting impact is still being felt by job applicants and employers alike. An average of more than 3.9 million workers quit their job each month through November 2021, according to SHRM, the highest average on record.
According to the Bureau of Labor Statistics, there are currently three open jobs for every two people searching for work. With the national labor market in flux, job applicants are currently at an advantage. If you're ready to find a new career, there's never been a more opportune time!
An optimized LinkedIn profile can make your skills stand out even more to potential employers. These five tips can help you attract the right opportunities and give you a competitive edge over other candidates.
Showcase Your Work with a Featured Post
By adding a featured post to your profile, you can spotlight your strongest work sample. Whether you're a digital marketer, designer, educator, or another kind of content creator, the featured post tool ensures that anyone who views your profile sees your best work first.
After sharing an article, resource, or popular post on your LinkedIn feed, you can pin it to the top of your profile. Simply go to the Activity section of your profile, select Posts, and find the post you want to feature. From there, hit the button with three dots in the top right corner and select "Feature on top of profile." Now it will be the first thing visitors see when they visit your LinkedIn page.
Update Your Profile and Cover Photos
Don't underestimate the impact of this simple update. If you haven't updated your profile or cover photos recently, doing so is an easy way to refresh your profile. Have you tested how your cover and profile photos look in dark mode as well as light mode?
As far as pixel counts are concerned, here are the ideal sizes for LinkedIn profile photos in 2022:
Profile photo: 400 x 400px
Cover photo: 1584 x 396px
You don't need professional photography or fancy equipment, either. Snap a photo on your phone with a solid colored background, professional attire, and natural lighting–good as new!
Add a Cover Story Video
In addition to your profile photo and cover photo, you can now add an introductory video to your LinkedIn profile. LinkedIn rolled this feature out last year.
When visitors come to your profile, they will see a three-second preview of your cover story video; they can click on your profile photo (which will have an orange ring around it) to view the full video. Cover story videos can be up to 30 seconds long.
Use this time to introduce yourself, discuss your professional passions, and describe the kind of position or work environment you're seeking in the new year. Many people on LinkedIn skip this option, so if you're comfortable recording a video, it can help you stand out from the crowd.
Add Your Pronouns and Name Pronunciation
In addition to displaying your first and last name, you can now add pronouns and the pronunciation of your name to your profile. When you add your pronouns, they will display in parentheses next to your name–for example, John Smith (He/Him).
Pronunciation can only be added on the LinkedIn mobile app, but it will be displayed next to your name when a visitor views your profile. If your name is often mispronounced, this feature could add some ease to your initial interview process, especially if a lot of recruiters are in your inbox.
Adding these two features to your profile is an easy way to show potential employers how inclusive, detail-oriented, and mindful you are.
Practice Your Interview Answers
When you apply to a job on LinkedIn, the platform now gives you the option to practice answering common interview questions. Some examples include:
Tell me about yourself.
What is your greatest strength?
Why do you want to work here?
You can view sample answers, then practice recording your own answer. LinkedIn even uses AI technology to rate your answers and give feedback on your performance.
Want an additional opinion to better prepare? With your profile freshly updated, it's time to start maximizing the power of your network. Ask for feedback on an interview question from a trusted colleague or mentor. This can open up the conversation to developing career or networking opportunities in the new year.
Start Searching for Your Dream Job
When searching for your next career move, you could open up more opportunities by engaging a staffing agency. Eastridge has more than 1,300 clients hiring across the U.S. in seven key industries: life science, manufacturing & distribution, emerging technology, consumer goods, media & entertainment, renewable energy & construction, and financial services.
If you're ready to find your dream job in 2022, updating your LinkedIn profile is only the first step. Search our open jobs and follow us on LinkedIn to stay up-to-date on the latest opportunities from our clients.
Interested in working for Eastridge? View our internal openings to see how your talents align with our team's needs.