March 25, 2022
Employers: Here's How to Appeal to More Job Seekers & Grow Your Candidate Pool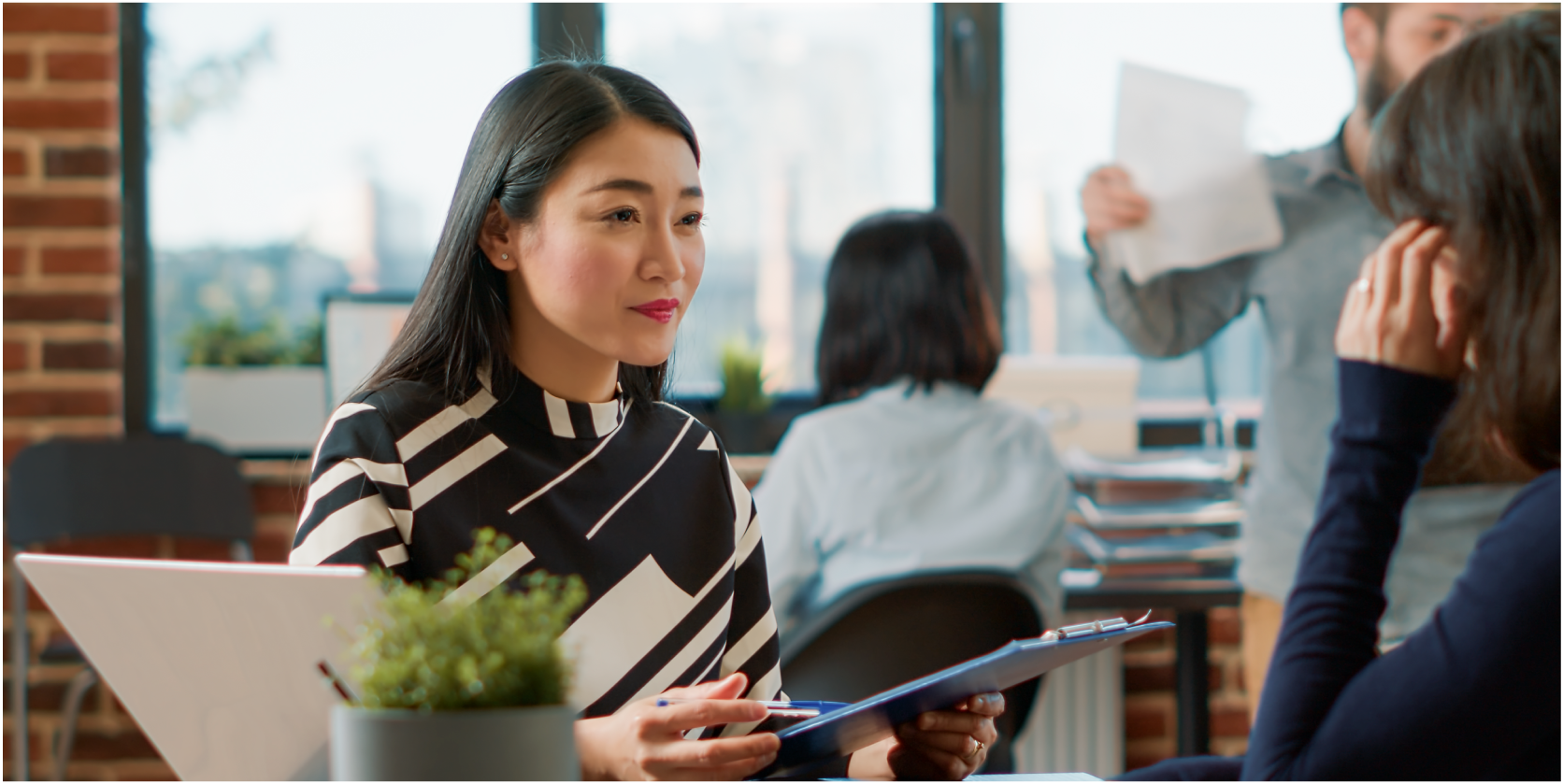 With the persistence of the pandemic, 2021 was dubbed the year of the Great Resignation. In the midst of a labor shortage, open positions aren't filling themselves–talented applicants are harder to come by and are demanding more from potential employers than in the past.
If your organization is struggling to hire, here are five strategies to help employers appeal to job seekers and open up their candidate pool.
Contextualizing the Great Resignation
As U.S. Labor Secretary Marty Walsh said, "we're living in unprecedented times." The Bureau of Labor Statistics's (BLS) most recent report reveals that in January 2022:
Total nonfarm payroll employment rose by 467,000, but is still down 1.9% from its pre-pandemic level (February 2020).
The unemployment rate has hardly changed, sitting at 4%.
The number of unemployed persons also remained relatively steady at 6.5 million.
So, where does the "Great Resignation" phrase come from? Despite employment trending up in several areas per the BLS, the number of job-leavers increased to 952,000 in January 2022. That continues what the SHRM described as a "months-long streak of elevated churn." In fact, as of November 2021, an average of more than 3.9 million workers quit their jobs each month. This gives 2021 the highest quit average on record, topping the 2019 average of 3.5 million.
Talent Shortage Drives Higher Wages
High demand for qualified workers means employers are struggling to fill jobs and retain employees. With more open roles than job seekers, applicants have more bargaining power–a classic case of supply and demand.
Steep competition for talent is driving skilled workers to switch to higher-paying roles. Wages are increasing everywhere. In January, the Labor Department observed "the biggest jump in compensation in two decades." Counting wages and benefits together, employers paid 4% more for workers in December 2021 than in December 2020.
But paying more isn't the only answer to the talent shortage. As McKinsey noted, "If your only response to attrition is to raise compensation, you're unwittingly telling your people that your relationship with them is transactional…Your very best people will always have a better cash offer somewhere else." In other words, only raising wages may not be enough to counter all the nuanced factors driving the Great Resignation.
So how can your company hire, retain, and enrich talented employees?
1. Provide "where and when" flexibility
According to the EY 2021 Work Reimagined Employee Survey, nine in 10 employees want flexibility in "where and when they work." That is, people want more involvement in deciding both their working hours and whether they work remotely or in-office.
The pandemic proved to people that they could manage remote work. Now, 67% of employees surveyed believe their productivity can be accurately measured regardless of working location. Post-pandemic, on average, employees wanted to work remotely between two and three days a week.
Giving employees flexibility in where they work isn't your only option. In EY's survey, 54% of respondents would opt for flexibility when they work. Consider what it might look like for your company to implement flexible working hours with your current and incoming employees.
2. Emphasize company culture
This may not be novel advice, but with more employees working remotely and connecting via Zoom or other online tools, organizational culture is more important than ever. According to PwC's Workforce of the Future report, employees want to work with "social-first and community businesses."
As McKinsey puts it, "If the past 18 months have taught us anything, it's that employees crave investment in the human aspects of work." Current and future employees prioritize social and interpersonal connections in the workplace; between colleagues, managers, and higher leadership, team members want to feel a sense of belonging. Your company culture and values set the tone for that feeling of community.
3. Nurture your employees
Nurturing your employees means providing opportunities for growth, development, and enrichment. In its Workforce of the Future report, PwC recommends nurturing "agility, adaptability, and re-skilling." The percentage of people worried about automation putting them out of a job rose nearly 9% in the most recent survey. No wonder PwC found that 74% of employees are ready to learn new skills to foster their career development.
People want to take jobs with "better, stronger career trajectories," write McKinsey's analysts. "They desire both recognition and development." As a result, offering development opportunities to your employees can help with both retaining your team members and recruiting new talent.
For example, Eastridge created career pathing programs for both recruiting and sales associates to establish a clear trajectory for promotions. By the end of 2021, more than 50 Eastridge managers also completed a 12-week training program.
4. Invest in technology
Ensure your employees have an optimized work experience, whether they are working from the office, from home, or hybrid. Widespread flexible working means more demands for technology, both on-site and in the home office. Respondents to the EY survey noted:
64% want better technology in the office (such as faster internet and videoconferencing tools)
48% want companies to upgrade at-home hardware (such as extra monitors and headsets)
47% want reimbursement for high-speed internet and phone expenses
By investing in your company's technology, as well as giving your employees benefits to supplement their technology needs, your company will become more attractive to new applicants and better retain your existing employees.
5. Partner with a staffing agency
Working with a staffing agency to fill your positions opens up your candidate pool to thousands of potential applicants. You'll gain access to curated job seekers, including reskilled talent looking to enter new industries. You will also benefit from a dedicated team of recruiters working on your behalf to meet your business and hiring needs.
A staffing agency can also help your organization find the staff it needs on a short-term basis while looking for the right full-time fit. Despite the tight labor market, an agency can connect you with talented temporary help.
Eastridge is also here to supplement your efforts and help you fill your essential roles. Powered by Eastridge Cloud™ and the functional expertise of every Eastridge recruiter, our end-to-end solutions are designed with the goal of accelerating and simplifying the hiring process. Learn more today!