January 23, 2023
Webinar On-demand: An Essential Guide to Contingent Labor Pay Transparency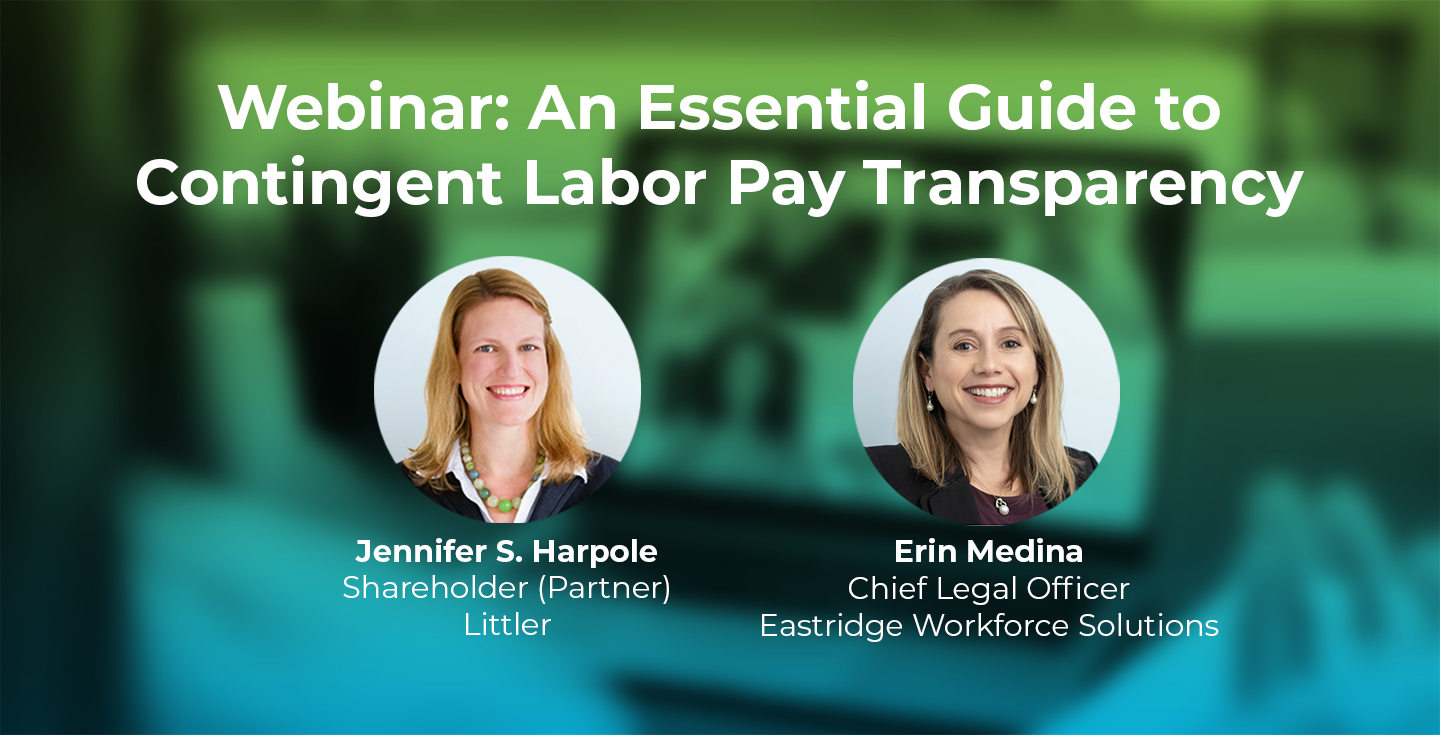 New pay transparency laws now effective in 17 states – including California, Washington state and Colorado – will have major implications on companies with a contingent workforce. This webinar, co-hosted by Eastridge and labor and employment firm Littler, will discuss the essentials for ensuring compliant contingent labor strategies.

California and Washington have joined the ranks of states and localities with pay transparency laws containing job posting and reporting requirements and more states are likely to follow. Ensuring compliance with these laws is essential for companies leveraging a temporary or contract labor workforce in 2023 and beyond.
Eastridge Workforce Solutions has teamed up with labor and employment law firm Littler to offer an overview of these new laws, best practices for multi-state compliance related to contingent labor, and pitfalls for companies to avoid. Decision makers who manage or oversee contingent workforce programs as well as leaders of organizations that utilize contingent labor programs should view the on-demand webinar to learn vital information about how new laws could impact their business and ensure they are implementing best practices to avoid pitfalls in the future.
Key takeaways from the webinar include:
Timing of Pay Range Disclosure
Reporting on Salary Ranges and Employee Categorization
Establishing Universal Compliance
Overview of Specific State Rules, Including Benefits and Commission Information in Postings
Rules for Remote Workers
Best Practices for Working with Staffing Firms
Penalties and Pitfalls
Technology That Can Help
Speakers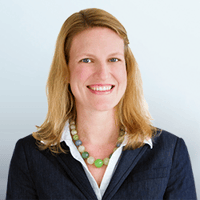 Jennifer S. Harpole
Shareholder (Partner), Littler
Jennifer represents and advises employers on Colorado and federal wage and hour laws, with a particular emphasis on high stakes class, collective, and multi-plaintiff actions. Jennifer is a multi-state subject matter expert on pay transparency laws. She relishes finding practical solutions for the complex compliance challenges posed by these state statutes, especially for multijurisdictional employers, and has advised hundreds of employers to date on the new job posting requirements in California, Colorado, New York and Washington state. She regularly conducts compliance audits for companies to assess risk of worker misclassification. In addition, Jennifer advises and litigates on the full spectrum of discrimination claims and defends companies in unemployment and workers' compensation matters. Learn more about Littler.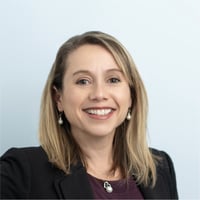 Erin Medina
Chief Legal Officer, Eastridge Workforce Solutions
Erin is an experienced attorney who can transform complex legal requirements into practical, trusted and straightforward advice and customized business solutions. As CLO, Erin oversees legal compliance initiatives, manages litigation and investigations, advises on policies, practices and procedures, and provides solutions on a wide range of legal issues.
Erin's diverse legal experience, including as an in-house counsel for a global staffing company, has provided her with significant expertise in the unique legal compliance issues and challenges faced by staffing companies. Erin received her J.D. from U.C. Hastings and her B.A./B.S. from Boston University. Learn more about Eastridge Workforce Solutions.