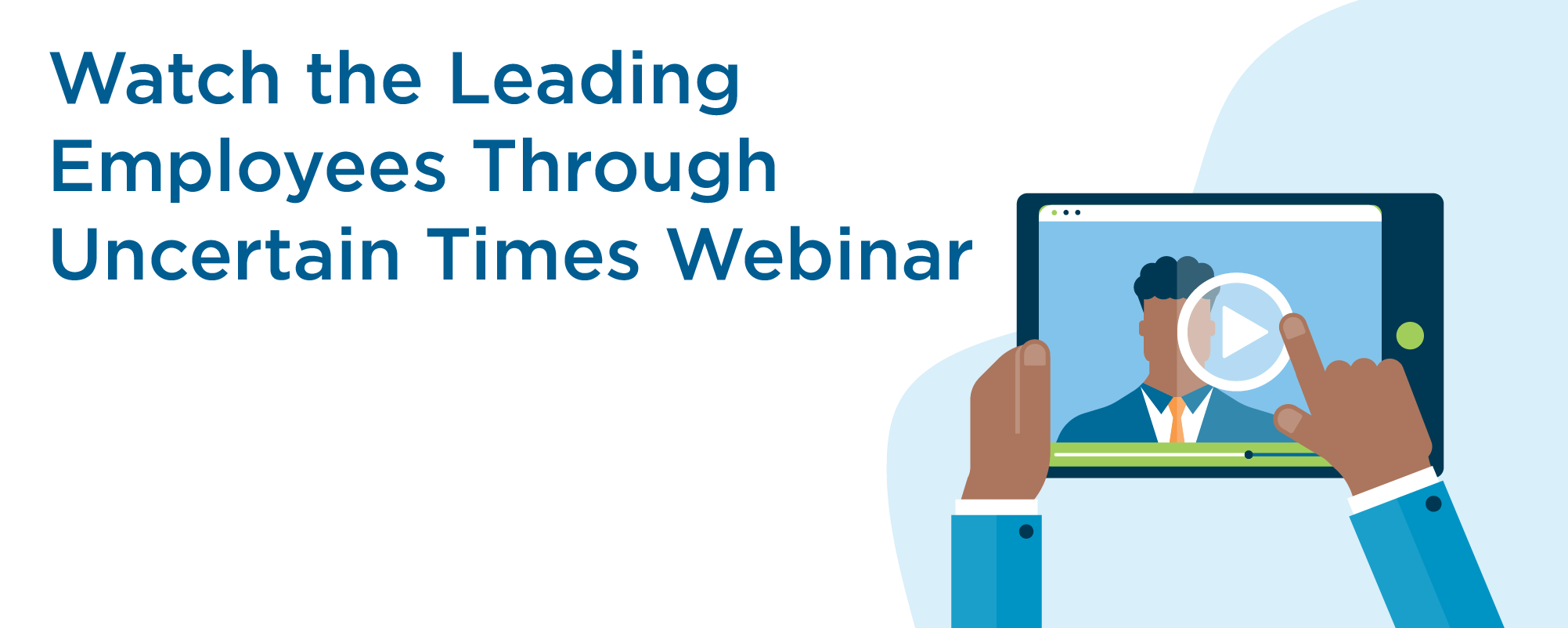 ▾
Watch the Leading Employees Through Uncertain Times Webinar
Eastridge Blog posted by Cynthia Contreras on June 8, 2020
Last week Eastridge hosted Doug Fauth from MicroVention, Judy Solecki from Illumina, and executive leadership coach Rodney Jackson from Caleb Consulting Group for a webinar on thought leadership during uncertain times. If you missed the webinar, here is your opportunity to request access to the recording!
Host JC Carrion discovered how these industry experts are coaching and leading their employees during return to work initiatives. They answer questions leaders and employees have on their minds while expanding on the below 5 step plan:
Identify and agree upon anticipated issues that leaders must address during this transition period.
Research and communicate best practices to minimize risks and address issues identified.
Define the "critical path" to direct and coach employees through return-to-work stages.
Provide skills for managers to lead change and manage the emotional issues of transition.
Create new goals, roles, and accountabilities required to execute during times of uncertainty.
Request the webinar today and also receive our return to work series ebooks and toolkit!
Subscribe Today!
With the Eastridge Blog, you can stay up-to-date on hiring trends, industry insights, today's workforce challenges, what's happening at Eastridge and more. To receive our experts' thought leadership and news, subscribe today.
Thanks, we'll be in touch!
© 2022 Eastridge Workforce Solutions