September 9, 2021
The Benefits of Improving Contingent Worker Diversity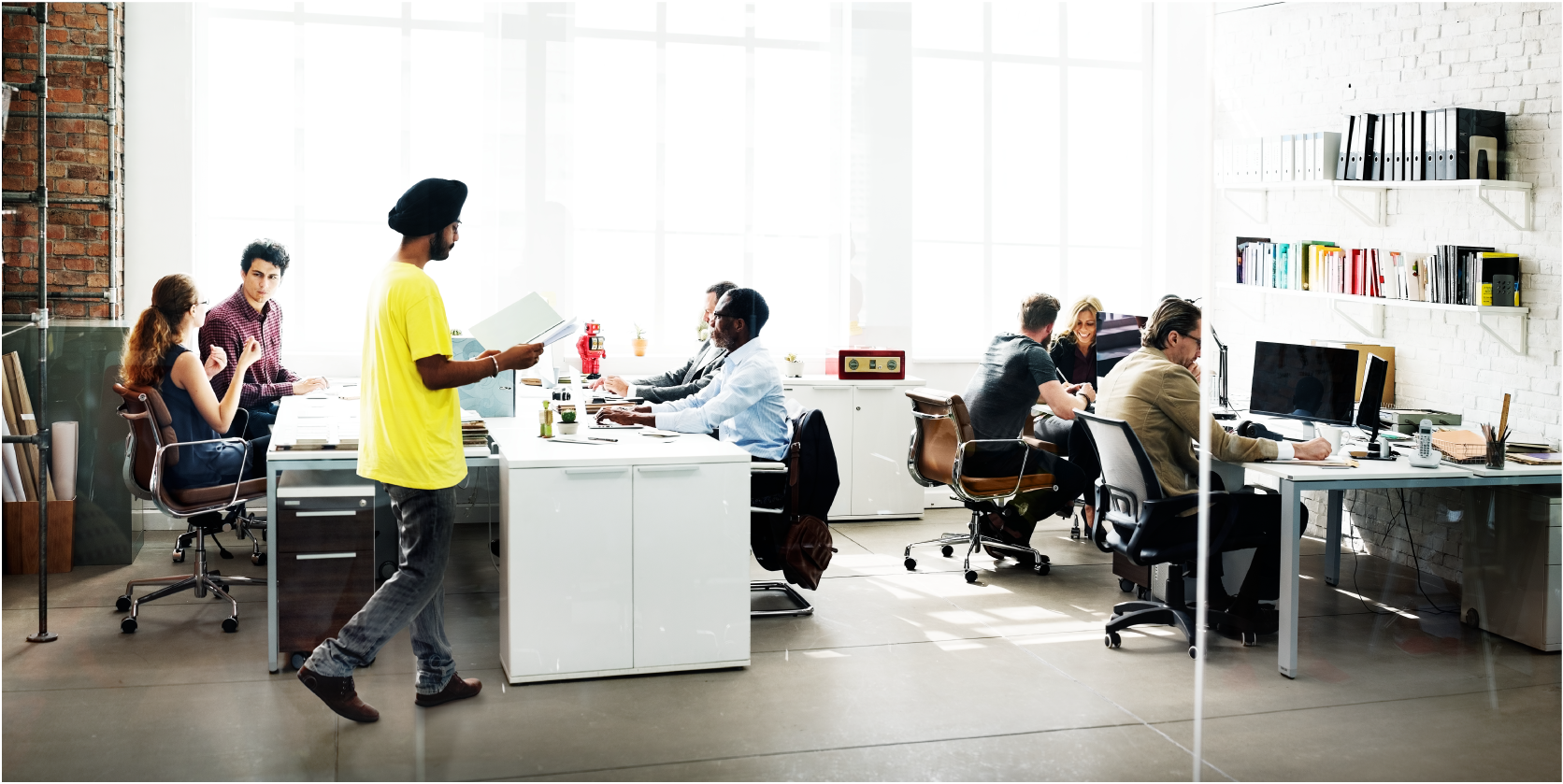 Recently, we discussed the benefits of implementing a supplier diversity program for organizational growth and innovation. Workforce diversity promotes more creativity and variety in decision making, more innovation and complex thinking in problem solving, and more perspective on not only the task at hand, but overall company productivity, leading to greater organizational success and growth.
Contingent worker diversity may go overlooked because of the widespread misconception that these workers are only utilized for a temporary period of time and separate from a company's internal employee population. However, the reality is that these contingent workers are an extension of your company's culture and internal workforce.
According to Deloitte, the importance of diversity and inclusion has increased by 74% in the last three years, revealing that companies with diverse and inclusive cultures are:
2x as likely to meet or exceed financial targets
3x as likely be high-performing organizations
6x more likely to be innovative and agile
8x more likely to achieve better business outcomes
Let's look at how improving contingent worker diversity can benefit organizations across the board.
Better Flexibility
As more and more positions shift from permanent or full-time roles to temporary or contingent, non-traditional arrangements and remote work are being prioritized. An organization's ability to be flexible and agile is key to driving efficiencies and increasing contingent worker diversity.
Greater demand for contingent workers means companies need to differentiate themselves even when seeking non-traditional employees. Companies that lack DE&I may be at a disadvantage when it comes to having optimal contingent worker talent pools as more workers opt for businesses that emphasize diversity from within.
Innovative Advancement
Research frequently demonstrates that when companies embrace diversity, they are more innovative and experience better returns. In fact, companies with greater gender, racial, and cultural diversity commonly outperform those without a strong emphasis on DE&I.
Even minor improvements to diversity, equity, and inclusion can lead to better organizational innovation, creativity, and critical thinking, leading to company differentiators in the market. A recent study reviewed companies globally and found that those with good management diversity generated nearly 20% more revenue through innovation than those with below-average scores.
Greater Performance
Freelancers, contractors, and other non-traditional employees have been on the rise for years. Although workforce diversity commonly focuses on ethnicity or gender, employers who are flexible with employment type can also enhance their brand.
By prioritizing diversity within recruitment, retention, and candidate engagement, companies are seeing higher returns on progress and performance. These are especially impactful when it comes to recruitment. Afterall, a diverse workforce attracts top talent.
Final Thoughts
By fostering a culture that values contributors regardless of gender, ethnicity, employment arrangement, you can create a company that everyone wants to join and an employer brand that stands out in the labor marketplace.
To learn more about improving contingent worker diversity and to see what Eastridge is doing to improve diversity, check out our DE&I statement. Also be sure to follow us on LinkedIn and subscribe to our blog for the latest news, features, and services.
---