April 21, 2020
Employer Guide to COVID-19 Compliance: Part 2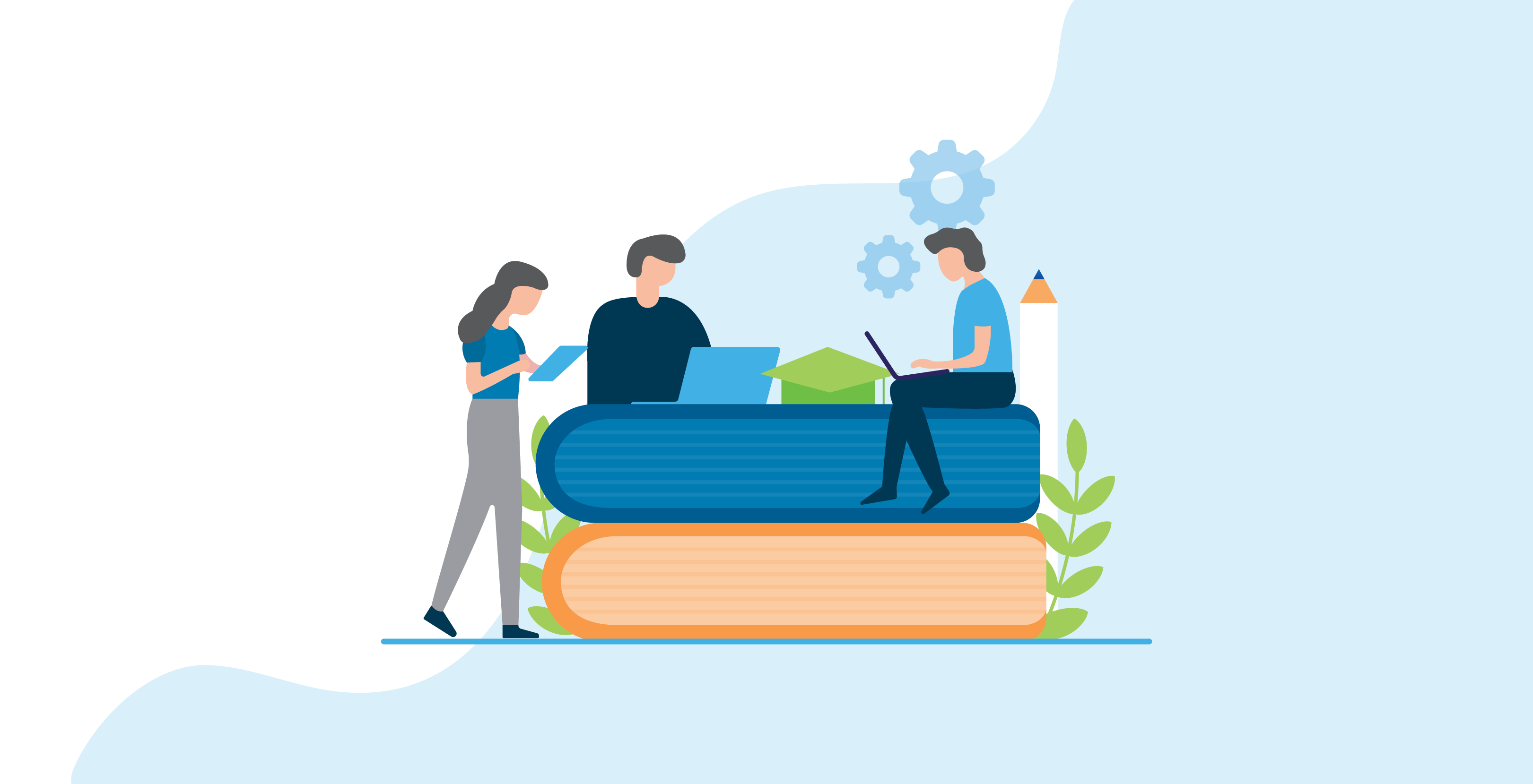 In part 2 of our series, Employer Guide to COVID-19 Compliance, we will review the federal government's definition of essential business, how to navigate furloughs and reduction in force, immigration and workers compensation claims. Did you miss part one? We outlined the following topics; workplace safety, medical and health information privacy, discrimination/harassment, wage and hour, and telecommuting. Read part 1 now.
6. ESSENTIAL BUSINESSES
Many states and cities have issued "Shelter at Home" orders mandating that all non-essential businesses close their facilities. These orders and guidelines vary state by state, but in general exempt "Essential Businesses" as that term has been defined by the federal government to include:
Healthcare Industry
Law Enforcement, Public Safety, and First Responders
Food and Agriculture
Energy
Water and Wastewater
Transportation and Logistics
Public Works
Chemical
Defense Industrial Base
Financial Services
Hazardous Materials
Critical Manufacturing
Communications and Information Technology
Other Community-based Government Operations and Essential Functions
For more information and details of what industries and workers fall into the above categories.
7. REDUCTIONS IN FORCE/FURLOUGHS
Many companies have implemented furloughs, layoffs, and/or reductions in force due to the COVID-19 pandemic. Furloughs are reductions in the days or weeks that an employee may work, while layoffs are temporary or permanent separations. A reduction in force, on the other hand, is an elimination of a position or entire department.
When making furloughs, layoffs or reductions in force, employers should consider a number of laws, including the Age Discrimination in Employment Act (ADEA), Equal Employment Opportunity (EEO), Family Medical Leave Act (FMLA), Consolidated Omnibus Budget Reconciliation Act of 1985 (COBRA), workers' compensation laws, and the Worker Adjustment and Retraining Notification (WARN) Act. The WARN Act is a federal law that imposes a notice obligation on covered employers (those with 100 or more full-time employees) who implement a "plant closing" or "mass layoff" in certain situations, even when they are forced to do so for economic reasons. It is important to keep in mind that these quoted terms are defined under WARN's regulations and that they are not intended to cover every single layoff or plant closing. Employers have an obligation to provide notice under the federal WARN Act if they are forced to suspend operations due to COVID-19. The WARN Act has specific provisions requiring notice to employees, unions, and certain government entities. The Act further specifies the specific information that must be contained in each notice. Additionally, many states have "mini-WARN" laws that apply in addition to the federal law.
In the aftermath of an outbreak, the extent to which the USDOL will focus on enforcement of the WARN Act remains to be seen. Nonetheless, the law provides stiff penalties for non-compliance, including up to 60 days of back pay and benefits, along with a civil penalty of up to $500 per day. More importantly, it provides for a private cause of action in federal court. Please work with your employment counsel to ensure compliant notices are provided. Even a seemingly minor deviation from these requirements can trigger a violation.
8. IMMIGRATION
Generally speaking, U.S. immigration law only applies to a foreign national when that person is physically in the country. In most situations, a person is not considered to have failed to maintain lawful immigration status if they are not physically in the U.S. The employee's absence from the U.S., however, could trigger other collateral immigration issues, so employers should work closely with their immigration counsel.
Green Card Holders: Travel restrictions may cause issues for green card holders who have already been outside of the United States for an extended period of time.
Temporary Visa Holders Who are Unable to Work: Pending specific guidance from DHS, these workers would presumably be treated as if they were on an approved, unpaid leave, and therefore would not be out-of-status for failing to work.
Remote Work for H-1B Workers: Under normal circumstances, H-1B workers are restricted to working at the worksites listed on their applications; however, the H-1B regulations allow H-1B workers to work remotely temporarily if the new worksite is within the normal commuting distance from the worksite listed.
Furloughing/Terminating H-1B Workers: Employers cannot furlough foreign national employees on H-1B work visas. If employers terminate H-1B workers before the end date listed on their H-1B Approval Notice, employers must withdraw their H-1Bs with USCIS to avoid claims for back pay. In addition, employers are responsible for providing terminated H-1B workers with return transportation to their home country.
Completing Form I-9 for Remote Workers: For employers operating remotely, DHS announced greater flexibility, allowing employers to inspect Section 2 documents remotely and conduct physical inspections when normal operations resume. This flexibility only applies to employers and workplaces that are operating completely remotely.
9. BENEFITS AND PAID LEAVE
Group health plan documents determine how long employees who are not actively working may remain covered by an employer's group health plan. Once this period expires, active employee coverage must be terminated (unless the insurance carrier or self-funded plan sponsor otherwise agrees to temporarily waive applicable eligibility provisions), and a COBRA notice must be sent.
In the normal course of events, group health plan coverage will cease when an employee's share of premiums is not timely paid. However, several actions might be taken that could allow coverage to continue. First, the insurance carrier providing the health coverage may voluntarily continue the coverage while the disaster is sorted out and until an employer reopens its doors. More likely, the employer may make an arrangement with the insurance carrier providing health coverage to pay the employees' share of premiums to keep coverage in place (at least temporarily) and possibly until the employer can reopen its doors. Each situation will be different, depending upon the insurance carrier and the relationship between the employer and the insurance carrier. Therefore, each factual situation will need to be individually assessed.
An overwhelming amount of federal, state and city government legislation has recently been passed with respect to COVID-19 related paid sick leave and paid family medical leave benefits for employees, which would be in addition to any paid time off that is already offered to employees, including mandatory paid sick leave under state law. Employers must now sift through a myriad of legislation to determine which applies to their company and their workforce. The Federal Family's First Coronavirus Response Act (FFCRA), which generally applies to employers with 500 or less employees, provides for both paid sick leave and paid family leave for COVID-19 related absences for certain eligible employees. However, a significant number of states and cities have responded with their own paid sick leave and paid time off legislation that provide greater benefits than that of the FFCRA and apply to a larger number of employers. Employers should be sure to reach out to counsel in their jurisdiction to determine which law(s) would apply to their workforce as well as the specific notice, posting, eligibility, processing and payment requirements.
10. WORKERS' COMPENSATION CLAIMS BASED ON COVID-19 OR TELECOMMUTING
Whether or not an employee may have a compensable workers' compensation claim for contracting COVID-19 at work depends on a number of factors. The workers' compensation system is a no-fault system, meaning that an employee claiming a work-related injury does not need to prove negligence on the part of the employer. Instead, the employee needs only to prove that the injury occurred at work and was proximately caused by their employment. Additionally, a virus is not an "injury" but is instead analyzed under state law to determine if it is an "occupational disease." To be an occupational disease (again subject to state law variations), an employee must generally show two things: (1) the illness or disease must be "occupational," meaning that it arose out of and was in the course of employment; and (2) the illness or disease must arise out of or be caused by conditions peculiar to the work and creates a risk of contracting the disease in a greater degree and in a different manner than in the public generally.
The general test in determining whether an injury "arises out of and in the course of employment" is whether the employee was involved in some activity where they were benefitting the employer and was exposed to the virus. Importantly, special consideration will be given to health care workers and first responders, as these employees will likely enjoy a presumption that any communicable disease was contracted as the result of employment. This would also include plant nurses and physicians who are exposed to the virus at the worksite.
As for other categories of employees, compensability for a workers' compensation claim will be determined on a case-by-case basis. The key point will be whether the employee contracted the virus at work and whether the contraction of the disease was "peculiar" to their employment. Even if the employer takes all of the right steps to protect the employees from exposure, a compensable claim may be determined where the employee can show that they contracted the virus after an exposure, the exposure was peculiar to the work, and there are no alternative means of exposure demonstrated.
States are already taking action on this issue. For instance, Washington Governor Jay Inslee recently directed his Department of Labor and Industries to "ensure" workers' compensation protections for health care workers and first responders. The directive instructs the Department to change its policies regarding coverage for these two groups and to "provide benefits to these workers during the time they're quarantined after being exposed to COVID-19 on the job."
Absent state legislation on the topic, an employee seeking workers' compensation benefits for a COVID-19 infection will still have to provide medical evidence to support the claim. Employers who seek to contest such a claim may be able to challenge the allowance if there is another alternative exposure or if the employee's medical evidence is merely speculative.
Except in rare situations, an employee diagnosed with the virus will not likely experience long-term health care problems. Therefore, medical costs associated with the claim are likely to be limited to visits to the family physician and antiviral medications. More significant cases may involve hospital stays of two to three weeks. The compensation costs should also be limited to the lost time associated to any recovery time. They may also be associated with lost time due to quarantine as required by the employer or local, state, or federal government agencies. There could be more significant costs in extreme and rare situations involving complications from the virus. However, these cases would usually be limited to claimants who are older or suffer from immune deficiencies.
Additionally, employers are responsible for providing a safe working environment for their employees regardless of whether their employees work from home or the office. To limit safety issues, employers should make an effort to delineate telecommuting employees' work time and work environment by, for example, requiring employees to designate a specific area at home to serve as an office and to take lunch and rest breaks at designated times. Employers might also want to perform a virtual site check of the employee's home office to ensure both that there are no potential hazards (such as overloaded extension cords or tripping hazards to name a few) and to ensure that the employee's desk and seating arrangement is appropriately designed.