January 6, 2020
Create a Compelling Resume With These Must-Have Details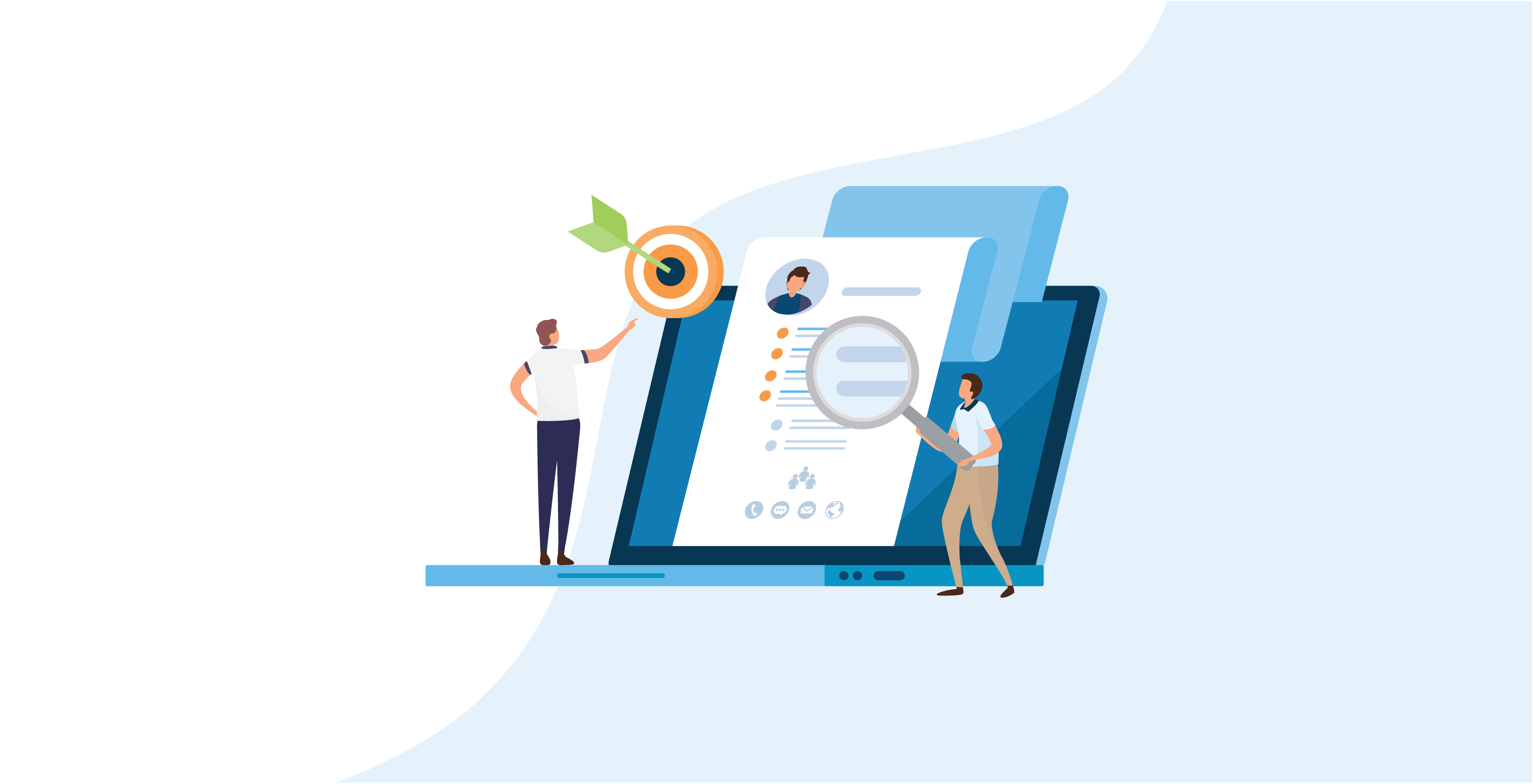 Looking for a new job can be time-consuming and stressful. With so many details to consider — researching employers, engaging professional references, and practicing interviewing skills — it's tempting to repurpose an old resume and add your newest work experience.
If you're hoping to catch the eye of hiring managers and score an interview, you need a polished, customized resume that speaks specifically to the role and company you're applying to. Here are a few essential steps for creating a professional resume:
Create a strong intro
The top of the page is valuable real estate. Yes, you should include your standard contact details, but you also need something that's going to make HR want to keep reading.
Today, hiring managers and recruiters expect to see a short, punchy statement that feels more like a profile. Think of these first two or three sentences as your 30-second elevator pitch for your professional brand. The statement should quickly summarize your experience and training while highlighting your relevant skills for the role. Then you can expand on your qualifications later in your resume and cover letter.
Prove your impact
Your resume should largely focus on your work experience. List your past jobs in chronological order, from most recent to oldest, and take a results-driven approach to describe your duties and accomplishments. That means including meaningful information about how you benefited a project or the company.
To show how you excelled in the position, use action verbs, give specific examples and add quantifiable results. Avoid using simplified statements, such as "oversaw project management."
Instead, give a concise, specific project description, along with your role ("Project manager for a six-person team with consistent deadline accuracy") and numbers to show impact — the costs you saved your employer, for example, or the percentage growth in sales revenue. If you don't have that kind of data, report the solutions your team delivered or other project outcomes. The goal is to show you made a difference.
Include keywords
Many companies scan resumes and cover letters for the keywords used in their job postings. Tailor your resume for every job description you reply to by using some of the specific language each posting uses. For example, if an employer is seeking an applicant with experience "maintaining executives' calendars," use that same wording in your resume instead of a more casual phrase like "keeping track of schedules."
And proofread!
Even in this tight job market, an employer sorting through a dozen or more resumes doesn't need much reason to remove you from the pile. Carefully proofread your resume for spelling and grammatical errors. You should also read your resume out loud, with intention, so you can focus on each word. Finally, ask a friend to double-check your work. One simple typo can kill your chances of securing an interview.
Remember, employers want to hire people who can make an impact. By creating a customized resume that shows you're a valuable, results-driven professional, you'll soon find yourself preparing for the job interview you've been vying for.