January 24, 2022
Absenteeism Disrupting Business? Engage a Ready-to-Deploy Workforce Strategy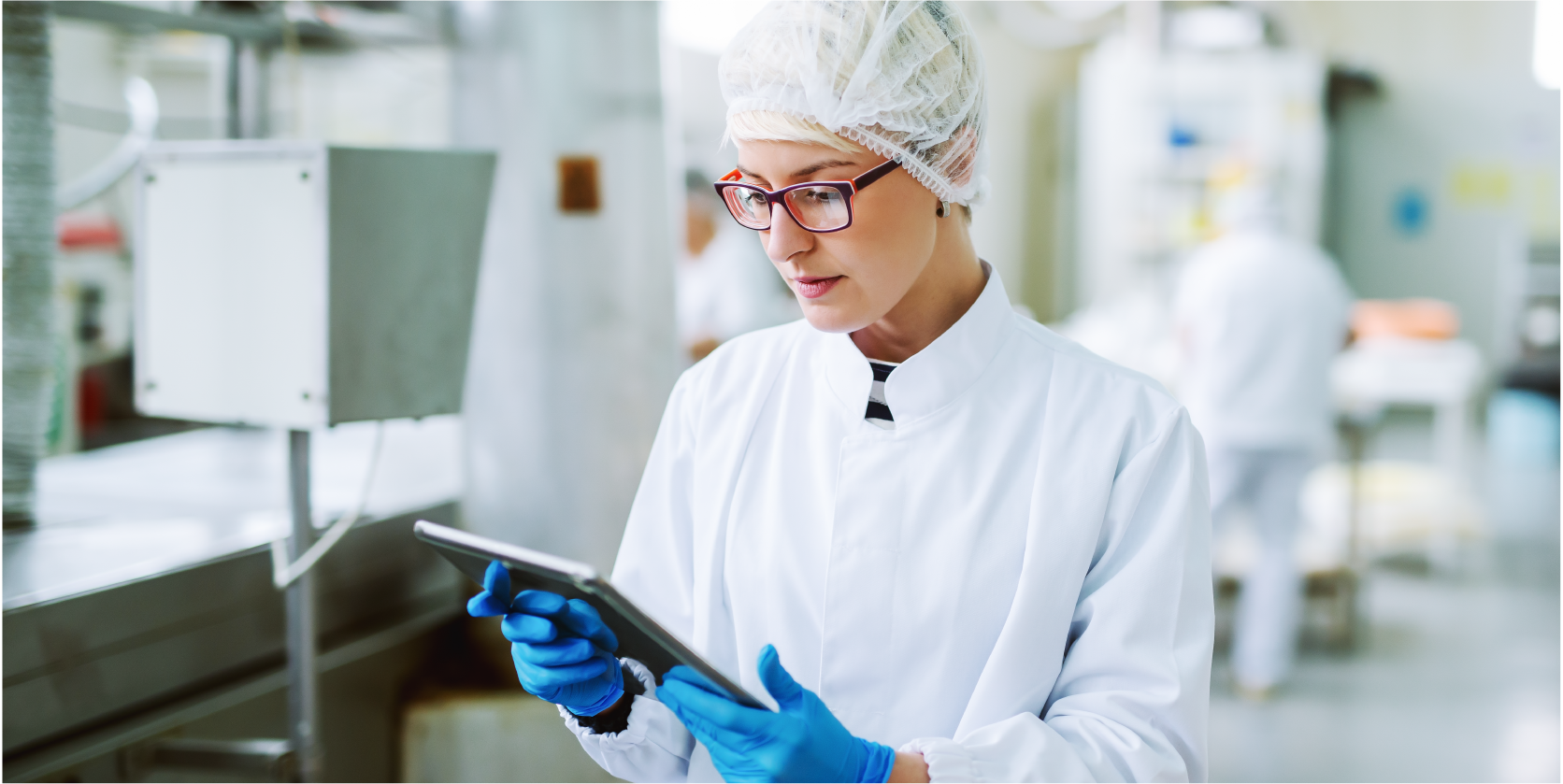 Between absenteeism, resignations, and increased competition in the hiring market, it's never been more challenging for companies to hire and retain employees to ensure reasonable operating levels. A record 8.8 million people missed work due to COVID-19 in early January of this year alone.
If you're looking for a way to add more ready-to-work employees to your company's pipeline, contact our team to discuss your options.
Why is it so difficult to hire employees right now?
The current hiring market is more competitive than ever due to three key factors.
Absenteeism is at an all-time high. With the Omicron variant sweeping the U.S., reported cases and call-offs are higher than ever. In addition to the 8.8 million people who called off work due to contracting or caring for someone with COVID-19, an additional 3.2 million workers are taking a break from the workforce. This is due to a variety of factors, including concerns related to COVID-19. In total, that's more than 12 million people absent from work–and those numbers are likely to increase.
The Great Resignation, as some are calling it, is driving more employees to leave their jobs in search of different opportunities. Some are taking a break from the workforce entirely. As a result, companies are boosting salaries, benefits, and flexibility to stay competitive in the hiring market. But there is still a deficit in the number of available workers.
Companies are ramping up hiring in an effort to return to pre-pandemic levels of operation, even as absenteeism increases. As the demand for operations increases in the majority of industries, managers are struggling to meet that demand with fewer available workers.
Find the right solution to achieve immediate results
Working with a staffing partner who has a pipeline of qualified and ready-to-work candidates is one way companies can maintain business operations as absences surge.
Whether you're struggling to keep adequate headcount or ramping up hiring to meet increasing demand, Eastridge has proven recruiting strategies that have delivered results in this market.
Our team has invested more resources than ever in people, processes, and technology to drive our highest level of candidates in company history.
"Critical to driving the increased candidate flow is Eastridge's diversified recruiting strategy of organic, grassroots, and traditional advertising as well as a heavy reliance on social media recruiting." -Luke Lindahl, President of Workforce Recruitment
In the third quarter of 2021, anticipating the ongoing and increased demand for talent, Eastridge tripled the number of new candidates per week compared to the previous quarter. The results were even more staggering in Q4: our database hit a monthly high of 17,000 new candidates entered.
To start the new year, Eastridge also reached out to more than 500,000 candidates in our database to re-engage them, resulting in more than 20,000 new candidates as we continue to ramp up recruiting efforts to meet our clients' needs.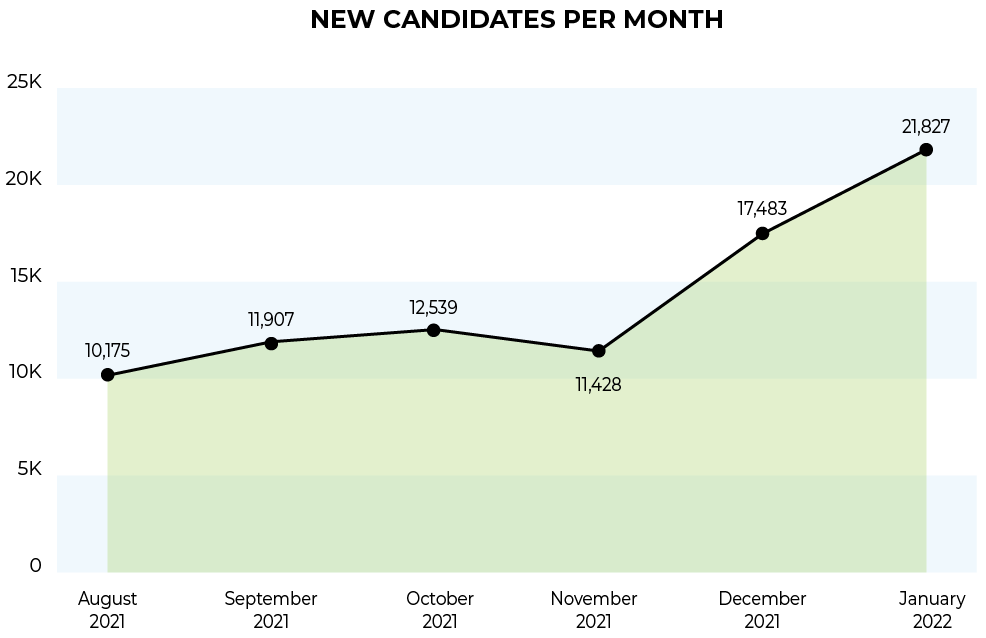 Working with Eastridge gives you access to a growing national pool of curated applicants, as well as a dedicated team of recruiters who will partner with you to meet your business and hiring needs for temporary and direct hire roles.
Additional questions about how we can help? Contact us to get answers or schedule a call with our team.