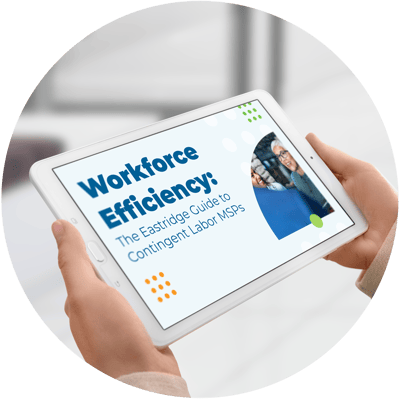 A Better Way to Manage Your Workforce
As more companies leverage contingent staffing across their entire operation, they are faced with an array of challenges. A contingent labor Managed Service Program (MSP) can solve many of these issues. The landscape of companies that use an MSP has changed dramatically in recent years. Once only accessible by large organizations with high levels of contingent labor spend, Staffing MSP programs now make sense for a growing number of mid-size organizations.
But what are the key elements of a staffing MSP?

What are their benefits?

What are some pitfalls to watch out for?

What considerations should you bear in mind to evaluate an MSP provider?
This guide answers these questions as you examine whether a staffing MSP is right for your organization.