May 22, 2023
Professional Temporary Worker Strategies for Today's Economy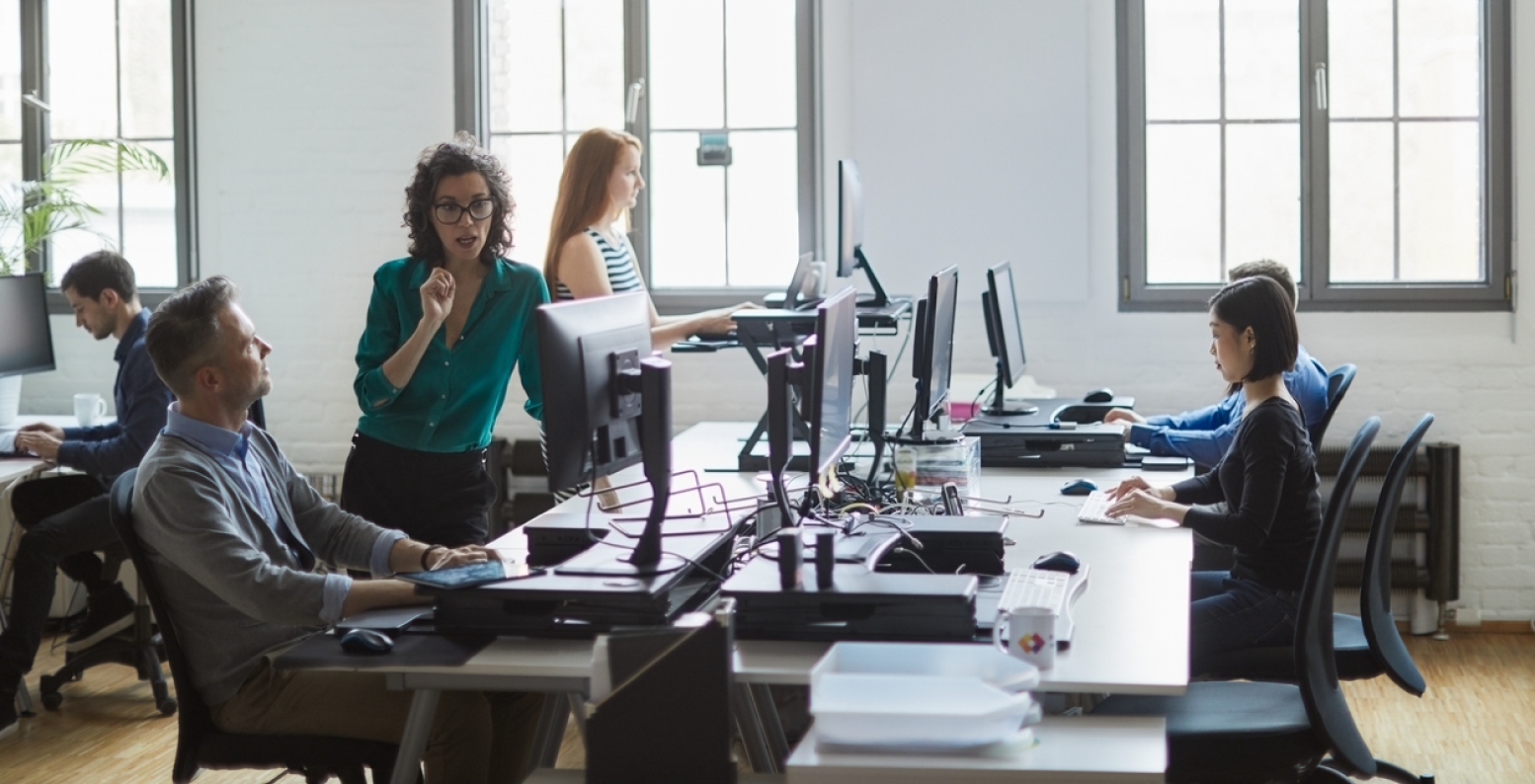 As economies shift, organizations need to leverage temp staffing differently.
As economic uncertainty continues to grab headlines, many employers are turning to temp staffing to fill professional and technical roles. This can help them stay productive, but at the same time remain agile and efficient. Using contingent labor is nothing new, however, leveraging these pools of talent to navigate the challenges of economic uncertainty requires an adjustment in strategies.
Here are six strategies for leveraging professional and technical contingent labor during today's economic uncertainty.
Streamline HR and Recruiting
Most organizations see the benefit of temporary labor as a way to quickly fill vacant roles. But an often overlooked benefit of working with a staffing partner is in streamlining recruiting and HR costs. Because a staffing agency is taking on the full burden of these tasks, HR and recruiting teams can focus on other strategies. An extension of this strategy is in recruitment process outsourcing, which cedes all or some of the core functions of finding, hiring and onboarding employees to an outside partner. This strategy can help realize efficiencies throughout the workforce lifecycle by looking beyond the immediate role that is being filled.
Maximize Organizational Flexibility (and Minimize Opportunity Loss)
In addition to being responsive to tightening budgets or restricted cash flow, businesses also need to take advantage of unexpected spikes in demand or risk losing out to competitors. A strategy for ensuring that your organization can pivot quickly and take advantage of these opportunities is to maintain a pool of temporary talent. In addition to meeting current demand levels, this strategy maintains the partnership with a staffing provider and ensures that they can ramp up talent quickly to take advantage of unexpected demand.
Another strategy is to deploy project-based temporary hiring, which delivers the skills, the productivity and the flexibility employers need for the duration they are needed, provided that the candidate(s) are a good culture fit and that their expertise is a match for the organization's needs.
Upgrade Your Talent
Temp staffing can be leveraged to increase the overall skill of a professional team while minimizing long-term investment or risk. By partnering with a staffing provider, workforce leaders can specify skill levels sought and secure that talent. While labor markets remain tight, more and more professionals are open to temporary assignments and adding their skills to your team on a temp-to-perm basis may be a way to strengthen your team in anticipation of a rapid economic recovery.
Pilot Positions or Departments
Economic uncertainty can make it difficult to invest in an organization or try new strategies to grow. Often, the largest investment is in building a team of people to build a new product, offer a new service, or enhance an existing offering. Contingent labor can help by building a team of qualified professionals to test the feasibility of a new department, team, or individual role without the cost or commitment of creating permanent positions. This strategy can help launch new products and services, pivot to new markets, or invest in an existing customer base even during turbulent economies.
Leverage an Employer of Record to Retain Talent at Lower Costs
One strategy that can retain talent at a lower cost is to move workers into an Employer of Record (EOR) program as an alternative to converting employees full-time. This can reduce the fees associated with temp staffing, while ensuring compliance and reducing the overall cost of bringing an employee on to payroll. EORs handle employee classification issues, compliance with legal mandates across jurisdictions, as well as taxes, unemployment, benefits, W-2's and worker's compensation. It's worth mentioning that Eastridge is unique in its ability to both serve as a contingent staffing partner and full EOR which allows us to work with clients flexibly in both arenas and develop hybrid solutions.
Source from Temporary Talent
While mass layoffs at some organizations have grabbed headlines, unemployment remains at historic lows and mobility rates among professional roles remain high. A temp talent pool ensures that you have skills at hand in order to maintain continuity when key employees depart for other jobs. Sourcing replacement for these open positions from this pool reduces recruiting, onboarding, and training costs which can dramatically impact the bottom line.
Summary
In the recent past, temp staffing was largely used to fill gaps during a tight labor market. But different times call for different strategies and in this period of uncertainty, workforce leaders need to leverage temp staffing differently in order to stay ahead of the curve. With these strategies in place, organizations can navigate uncertainty, take advantage of opportunities that emerge, and stay competitive for the next stage of economic growth.