June 8, 2021
The San Diego Business Journal 2021 CEO of the Year Awards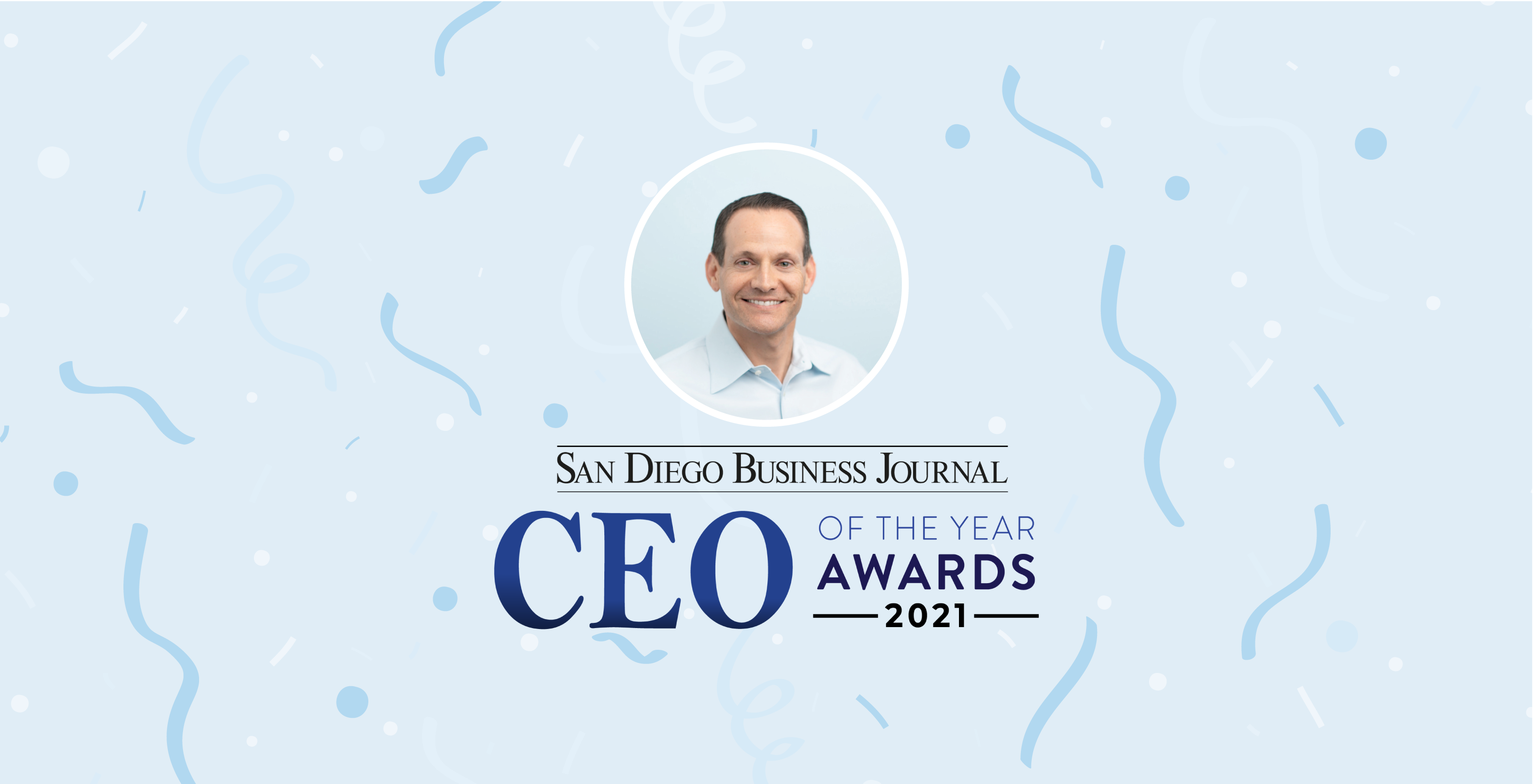 The San Diego Business Journal 2021 CEO of the Year Awards recognizes local industry leaders and achievements within their companies and communities. This year, Eastridge Workforce Solutions is honored to announce that our Chief Executive Officer Seth Stein has been named as a finalist for this prestigious award.
Foundations for Success
In his first year as Eastridge's CEO, Seth led the company through difficult and unique challenges presented by the pandemic. His dedication to the company in terms of living his values and putting people first helped Eastridge endure the uncertainty of the pandemic, emerging stronger and more focused on our purpose of providing opportunity and enrichment through work.
Beyond exceeding financial goals, Seth also brought awareness to social issues while putting action behind his words. With curiosity and humility, he redefined what success looks like for many of us here at Eastridge and utilized this time to streamline our brand into a cohesive message that brings all of our divisions together.
Promoting Growth
In the company's five-decade history, Seth's track record for developing and promoting talent from within the organization has proven successful. Seth was the founding member of the professional management team that transitioned the company from an owner/operator environment to that of a professionally managed organization.
He has instituted broad reforms that led to industry-leading levels of employee engagement by way of servant leadership to include situational leadership, SMART goals, and a relentless focus on diversity, equity, and inclusion. Through Seth's leadership, Eastridge has experienced crucial, measurable improvements in revenue generation as well as a full brand re-architecture.
Inciting Change
Seth's strong and unwavering belief in transparency, servant leadership, and a good dose of humor has kept employee morale and satisfaction high throughout the challenges brought on by COVID-19. His efforts led to a 36% increase in employee satisfaction, a 4.7/5 Glassdoor rating, and a 98% CEO approval rating.
Seth exemplifies diversity, equity, and inclusion support with encouragement, allowing all employees to connect with coworkers in a safe space to discuss issues that are important to us as people, not just employees. Today, we have four different affinity groups that are led by Eastridge staff members: C4 (Creating Conversations and Committing to Change for the Black community), WoW (Women of Wonder), LatinX, and LGBTQ+.
Final Thoughts
Seth's integrity consistently drives the organization forward. His unparalleled work ethic and dedication to his colleagues and team help make Eastridge a phenomenal place to work. Through humility, generosity, intelligence, humor, and interest in continuing to learn and grow, Seth embodies servant leadership by leading with his head, hands, and heart. This rare combination results in an organization that is both successful and soulful; neither would be true without his unique leadership abilities.
Check out the San Diego Business Journal 2021 CEO of the Year Awards event virtually on Thursday, June 24th at 2:00pm (PST) where winners will be announced live.
---
Follow us on LinkedIn and read our Letters From the CEO to hear in Seth's own words what we are doing in response to major events, DE&I, and more.