January 6, 2022
Celebrating Eastridge's 50th Anniversary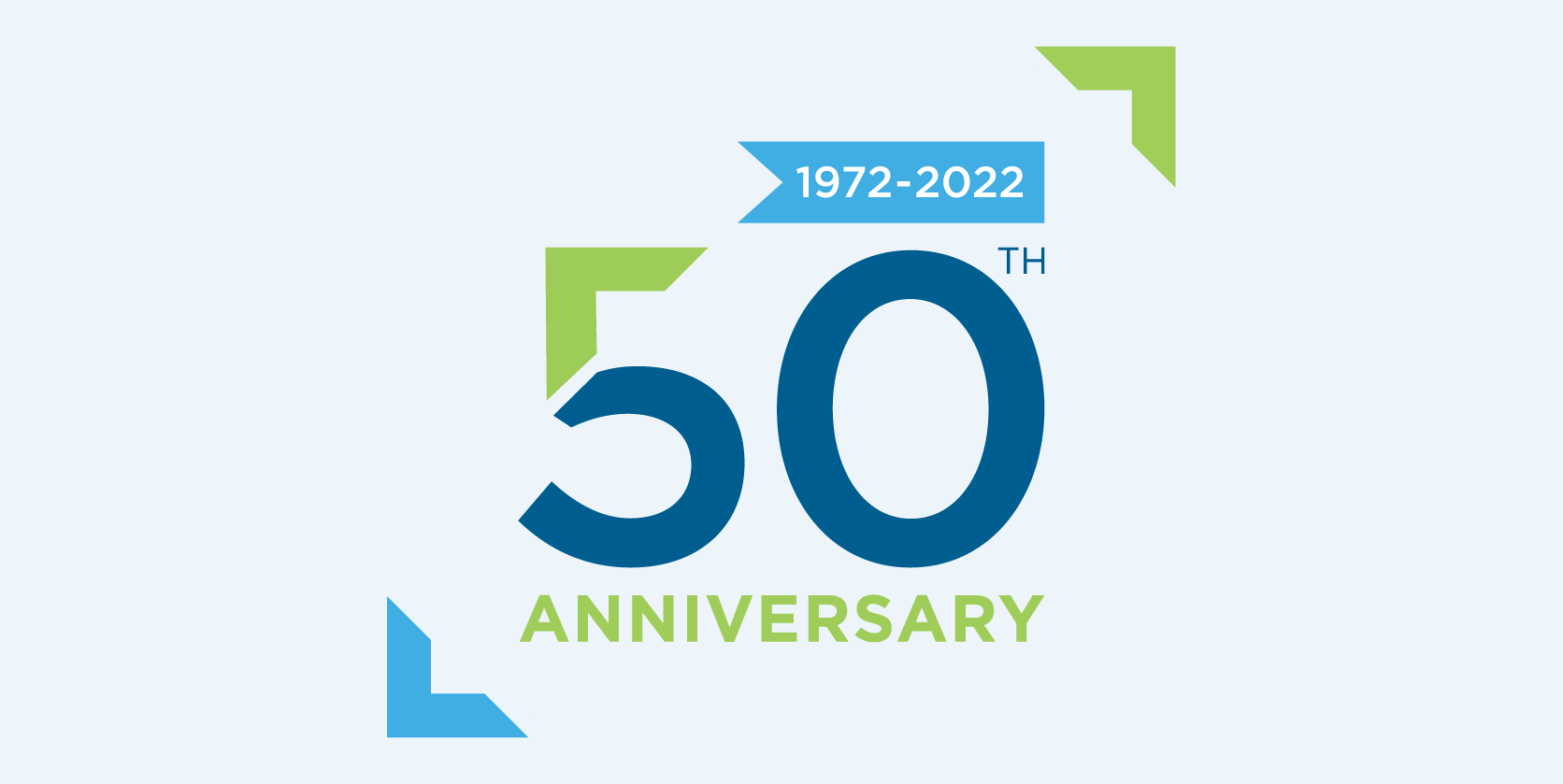 In 2022, Eastridge is celebrating our 50th anniversary! As we continue to grow and look towards the future, we're also taking time to reflect on our history and all of the accomplishments that have brought us to today.
Continue reading to hear from our CEO and company leaders about where Eastridge is headed. You can also watch our Eastridge "Why" video to hear our Founder Bob Svet and CEO Seth Stein describe our mission and values.
The Eastridge Story
In 1972, Bob Svet launched Eastridge and began connecting candidates seeking full-time, direct hire opportunities to San Diego companies hiring talented candidates. When a valued Eastridge employee relocated in 1974, they expressed interest in a new market; so in the spirit of opportunity and enrichment, Eastridge expanded into Las Vegas. In 1976, Eastridge began offering temporary placement services as companies sought flexible hiring options.
As we continued to grow and expand, we developed industry-specific recruitment solutions. In 1983, our light industrial staffing division (now known as manufacturing and distribution) began. At a client's request, we opened a legal staffing division in 1988.

Our specialty staffing divisions continued to grow, adding more specialized divisions throughout San Diego and Las Vegas. These specialized talent acquisition solutions included human resources, finance, accounting, healthcare, technology, engineering, and construction.
In 2007, we introduced our workforce management division, offering payrolling (employer of record) solutions and 1099/independent contractor compliance services. In 2009, Eastridge acquired certain assets from Abigail Abbott Staffing Services to launch Abbott Staffing Group; this helped Eastridge expand into Orange County and Los Angeles to focus on providing comprehensive talent acquisition and management solutions across Southern California.
In 2015, we unified our 20 unique brands under Eastridge Workforce Solutions and introduced our robust contingent workforce technology platform, Eastridge Cloud™. By then, we had 18 offices conducting business in five countries with additional global expansion plans underway.
In 2017, our beloved founder Bob Svet passed away and his son, Adam Svet, became the second CEO in Eastridge's history.
In 2018, Eastridge acquired Operon Resource Management to continue our investment in the MedTech staffing space and to expand our presence in the Northeast. We further invested in our international solutions leading to business in 25 countries.
In 2019, the Svet family sold a significant portion of the company to its employees to form an Employee Stock Ownership Plan (ESOP). The Svet family believed the best way to preserve and nurture our culture well into the future was to offer ownership in the company for its employees, many of whom had been with Eastridge for decades.
In 2022, we celebrate 50 years of providing opportunity and enrichment through work. Internally, we have more than 300 employee owners who are committed to delivering our best and creating meaningful outcomes for our 1,300 annual clients and our 20,000+ annual temporary associates.
What's Next for Eastridge?
Statement from Kasey Hadjis, Management Lead
Throughout the next three to five years, we expect companies to continue to seek out efficient ways to manage their global workforce. The COVID-19 pandemic has created new challenges that our MSP solutions help clients overcome: ramping, hiring, and the added complexities of compliance as health regulations and testing requirements continue. We anticipate adding five to seven new MSP programs in 2022, on trend with the seven programs added in 2021.
Powered by our proprietary VMS solution, Eastridge Workforce Management will continue to help our clients onboard, offboard, maintain compliance, and track all aspects of their contingent workforce ecosystem. With 50% growth in 2021, we are on track to exceed 50% growth in 2022.
Statement from Luke Lindahl, Recruitment Lead
Eastridge is investing heavily in both people and technology to maintain its leadership position in the staffing industry, helping our clients navigate the fast changing landscape of talent acquisition, engagement, and retention.
In terms of COVID-19 related challenges such as absenteeism and call-offs, 2022 promises many of the same challenges as the previous two years. Even in this challenging labor market, in 2022 Eastridge expects our largest surge in annual talent acquisition efforts–200,000 applicants nationwide, based on our current run rate.
Eastridge has developed robust processes to ensure the labor force is settled and in place, including sending out over one million text messages to employees and candidates in order to help manage customer shifts, stay ahead of call outs, and increase engagement. Our new investments in recruiting technology and emerging platforms also give us more candidates to select from when recruiting for our clients.
Final Thoughts from Seth Stein, CEO
In the next five years, our goal is to grow by 50%. We will accomplish this through continued investment in our proprietary Eastridge Cloud contingent workforce technology, by providing solutions to emerging, growing, and enterprise-level companies across our core seven industries, and by continuing to grow geographically and through acquisitions.
I am fanatical about creating meaningful financial outcomes for our employee owners, and I am more confident than ever in our ability to deliver our best for years to come–not only for our employee owners, but for our valued clients and associates.
About Eastridge
Established in 1972, Eastridge is an employee-owned organization founded on the mission to provide opportunity and enrichment through work. Through a core belief in servant leadership and fostering growth, we have remained dedicated to our original mission while innovating technology and services to help our clients thrive.
Celebrating Our "Why" on Eastridge's 50th Anniversary
Follow us on LinkedIn and learn more about who we are at Eastridge
and what we do for our clients.