May 19, 2021
8 Steps for Building a Virtual Assessment Program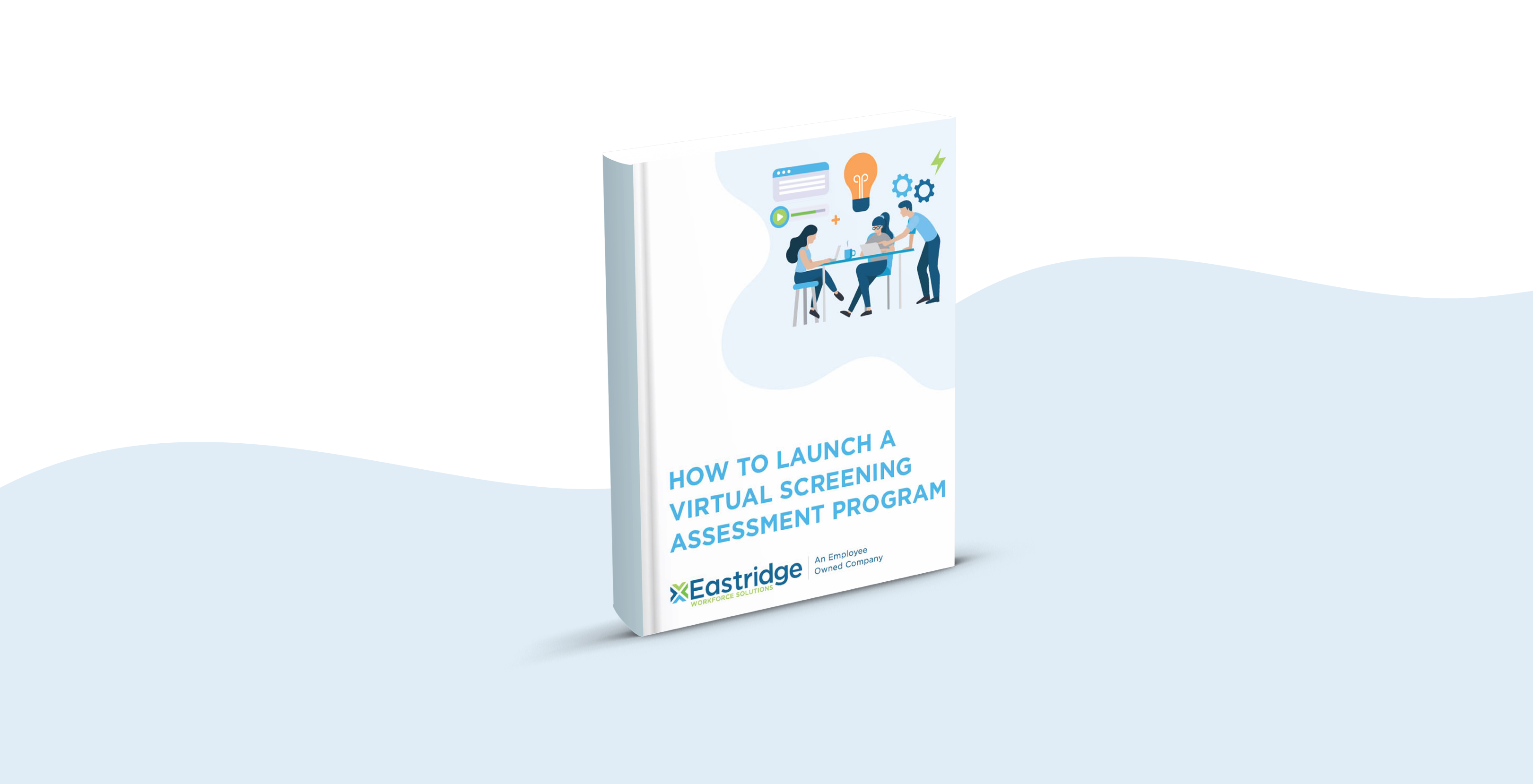 As remote work continues to expand, hiring managers are adapting to keep up with shifts within the contingent workforce and the hiring landscape. Presented with challenges as well as new solutions, hiring managers must overcome process changes to hire quickly and maintain appropriate screening for candidate quality.
Developing virtual assessments creates an objective screening process that is unique to each job's specific requirements. When implemented properly, these assessments offer insight to help predict employee performance and culture fit in advance of making an offer.
Eastridge's proprietary assessment program, Virtual GATE (Gateway to Attaining Technical Excellence), offers customized testing to assist with the screening process, resulting in increased hiring efficiencies by 40% with many clients experiencing a 3x increase in their retention rates.
Building a Virtual Assessment Program
The key to selecting the right virtual assessment is understanding the candidate, the job requirements, and the company culture. Let's review a few considerations when building your virtual assessment program.
When should assessments be used?
Once you settle on questions that will be used for the screening, you must decide when to administer the tests. We recommend assessing candidates early in the process in order to be objective when deciding which candidates move forward. This is especially important in a talent-driven market where candidates won't typically wait through a lengthy interview process.
How long should an assessment be?
Determining assessment length is essential to the process. This may be the first touchpoint an applicant has with your company, influencing how they perceive your organization. Our Virtual GATE Program has 30 questions on average and takes around 15 minutes to complete.
What scores should be expected?
Benchmarking is important for creating a potential cadidate's cut-off point. Invite some of your standout staff within similar roles to take the assessment and review their scores to use as a baseline to determine a successful score or range.
How does virtual distribution work?
When we developed the Virtual GATE Program, we selected ProProfs, a knowledge management software for quizzes, tests, and training, to quickly distribute and track tests and assessments to easily see which candidates have passed.
Assessment Tactics for Staffing
At Eastridge, we've developed FAST for virtual staffing to ensure we're providing top talent candidates for our clients. These tactics may help outline and improve your own recruitment processes.
Focused: Dedicated and focused staffing teams create industry-leading results as they build a pipeline focused on core roles and establish a market brand.
Accountable: Hold your talent acquisition team responsible for key performance indicators (KPIs) that are measured and reported weekly.
Systematic: Implement evaluations for every candidate presented to assist talent acquisition with assessing candidates for accuracy, goals, communication styles, and people skills.
Transparent: Implementing a contingent workforce technology such as a Vendor Management System (VMS) can also help you automate the labor request process and monitor KPIs through an easy-to-use, transparent dashboard.
Final Thoughts
Eastridge has been performing in-person and virtual assessments for nearly a decade. Let us help find and assess candidates for your specific business needs through our infrastructure, expertise, and a pipeline of pre-vetted candidates ready for your open positions.
---
Check out our eBook, How to Launch a Virtually Screening Assessment Program, to learn how you can empower your team to focus on getting back to work. We'll find the talent you need to succeed.