June 29, 2021
4 Reasons to Launch a Supplier Diversity Program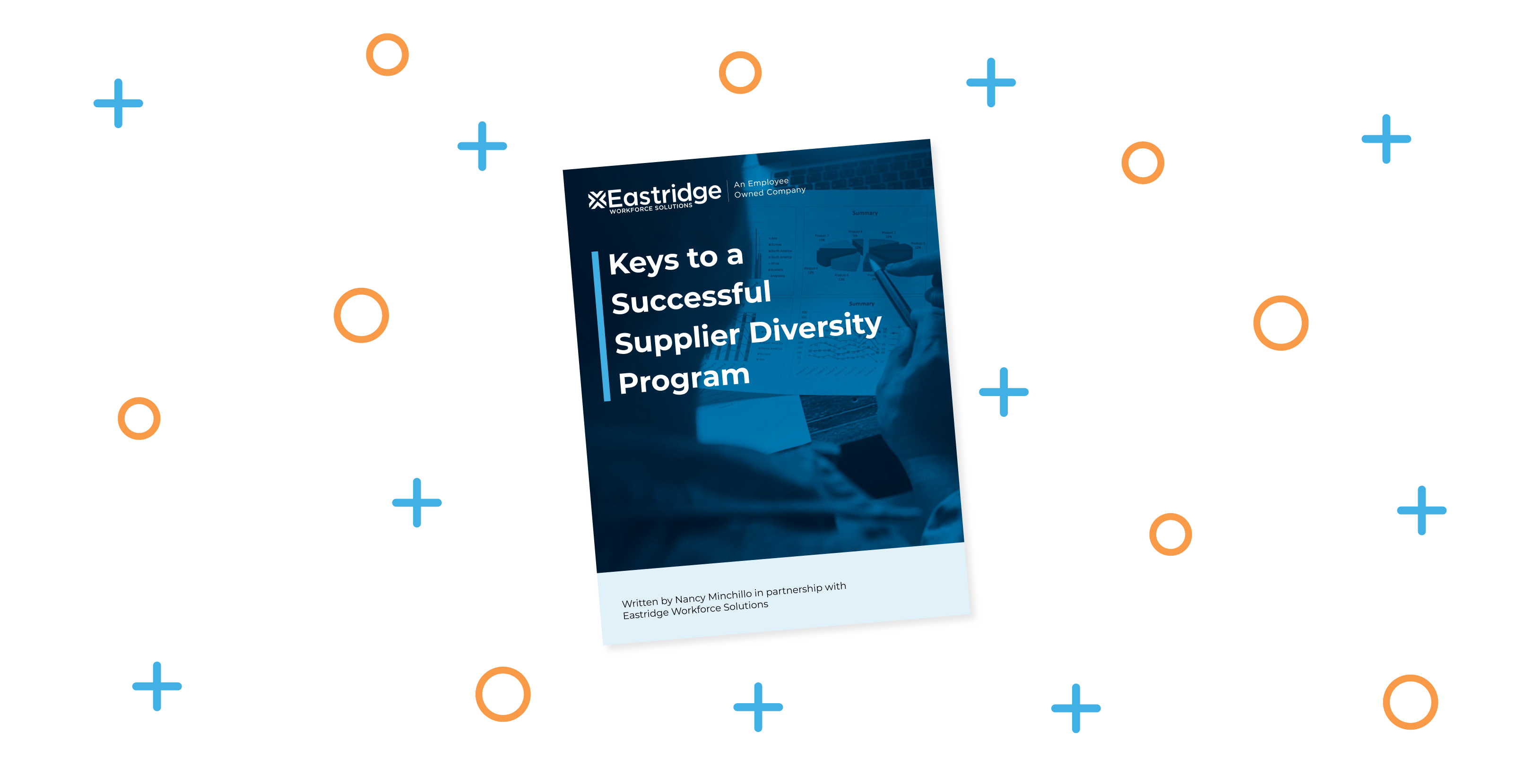 Both challenging and rewarding, implementing a supplier diversity program showcases a commitment to conducting business beyond consumerism and into diverse markets. A supplier diversity program promotes innovation through products, services, and solutions. These programs alleviate traditional dependencies while driving price and competition among suppliers.
As companies transform how they manage their suppliers, priorities are shifting toward compliance, technology, and scalability, demonstrating the value of innovation and growth through diversity initiatives. Establishing a supplier diversity program highlights your company's commitment to the economic success of all communities and underrepresented groups.
In this blog, we look at how a supplier diversity program delivers lasting value to your corporation and how to take the critical first steps toward establishing your own.
Value and Opportunities
As a community, we understand social responsibility. But sustainable change requires engagement among all stakeholders to create an inclusive supply chain. Effective engagement relies on important components such as:
Communication
Transparency
Education
Training
Organizations that create supplier diversity programs benefit through brand recognition, competitive advantages, and job development. Implementing a supplier diversity program leads the way for growth and new opportunities.
Supplier diversity serves as a business strategy that ensures an equitable supply chain. Valuable to the business for revenue and savings, supplier diversity involves curating a qualified, innovative supply base for provisioning to the end customer.
Additionally, establishing a supplier diversity program strengthens your organization's brand. A competitive business strategy drives innovation and service between existing vendors and potential suppliers.
Goal Alignment and Success
Recognizing your company's position regarding supplier diversity is critical for providing the data needed to enlist support for your program. Consideration must be given to organizational reporting, alignment, and availability of funding.
Understanding management's vision and commitment to the program will also set the pace for success. Aligning supplier diversity and corporate goals can help your organization achieve measurable objectives like:
Data enrichment processes
Accurate reporting
Relevant metrics
Valuable results
Finally, your company must define clear measures of what a successful program looks like while creating roadmaps as a guide. This gives your program the potential to expand or remain static, depending on specific organizational circumstances. By identifying key internal players and ensuring they are aware of the program and goals, you can create best practices and engage employee resource groups to champion the inclusion of diverse suppliers.
Final Thoughts
Integrating diverse suppliers and diversity into the supply chain yields high value, innovation, and competition while driving down costs.
Ultimately, demonstrating how an effective supplier diversity program promotes strategic goals and growth will encourage adoption and lead to economic success and great results.
---
Follow us on LinkedIn and learn more about launching your own supplier diversity program with our eBook, Keys to a Successful Supplier Diversity Program.