September 16, 2019
Why Eastridge Became Employee-Owned: An Interview With Our CEO & President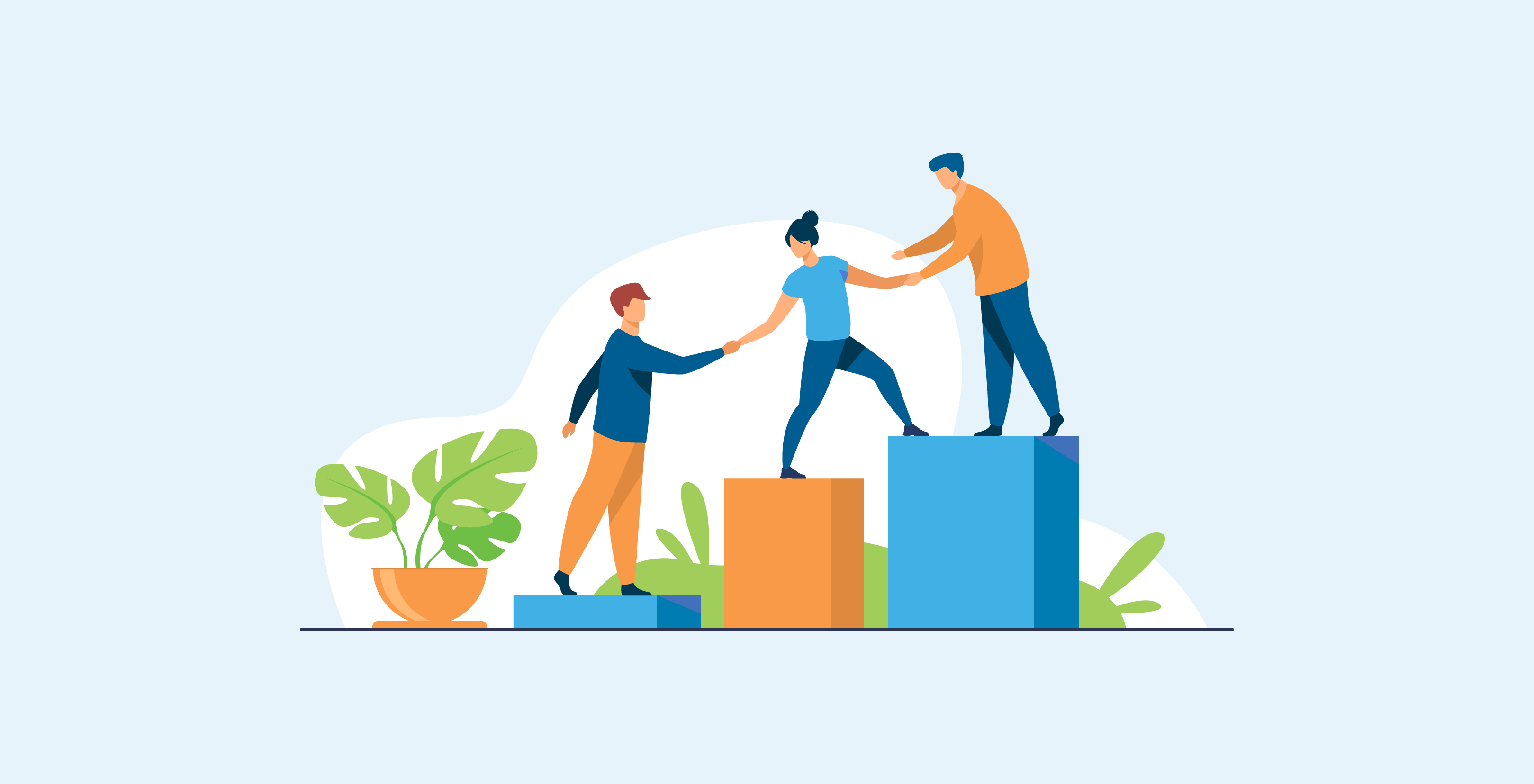 At our annual conference, Adam Svet and Jason Svet made a career-changing announcement to Eastridge's 300+ employees.
"If there were someone else, or another group, who was going to own our business, there'd really only be one that we would feel good selling to. It's the only group we'd want to own this company other than our family. And in order to make that a possibility, we had to make a little room on our logo," said Adam Svet.


It's been a whirlwind of a year for Adam and Jason Svet to turn Eastridge's employee stock ownership plan (ESOP) into a reality, but we had a chance to sit down and discuss what this transition means to them.
Q: Why now? What led you to make Eastridge employee-owned?
Adam: My mom, Jason, and I wanted to do something after Dad's [Eastridge founder, Robert Svet] passing. What that thing was, we weren't sure. After a very long journey, we felt the only other group we could be proud of selling the business to was our team. That spoke to us at a number of levels.
There are some basic fundamentals that make ESOPs viable. Sure, the built-in tax incentives were an enabling factor, but the real needle-mover was that we're proud of the culture we have. We're proud of being in it together with this team. We wanted to preserve that.
We've got a number of people who quietly do good work and care deeply about the organization, and this was a great way to make sure they can have an unusual level of participation in the company. There aren't many companies that are employee-owned. It's very difficult to achieve. The stars have to line up and you need to have shareholders who are willing to make that transition. So we're very proud of the concept and to have executed it. I have to say it was more spiritual and emotional at the end of it all, rather than financial.
Jason: It was important that the Svet family build the best long-term home for the employees of Eastridge. It just so happened that at this moment in time, the winds lined up perfectly for us to be able to arrange the ESOP in the strongest way possible and to protect our company's fundamentals (our fundamental economics and strengths) both immediately and over the long term.
Q: What were the challenges of forming Eastridge's ESOP?
Adam: It wasn't just time and energy. To be honest, we [Jason and I] had to be prepared to live our values at the expense of other opportunities. This was a major gut-check moment for us. We had to sit down and ask, "Okay, are we doing the right thing here? Maybe it's better to have a large financial institution own the business, maybe that's a better outcome for everybody."
This is a once-in-a-lifetime thing. One of the biggest challenges was deciding whether we were doing the right thing. There were consequences to us making the wrong decision, so we were incredibly thoughtful.
There were also other challenges, like time, energy, and expense. It took nearly a year and about a million dollars to finalize the ESOP. And frankly, it took an extraordinary amount of our time, so we had to be prepared for that.
But you know what? We were really fortunate because we're a really healthy company. We didn't have any financial difficulties in executing this deal, and we're culturally right to be an employee-owned company.
Q: What words of advice would you offer to those who are considering an ESOP for their company?
Adam: Call me...
But really, find other owners who have gone through the transition. That was the most important piece of the diligence that Jason and I did. We spoke to owners/executives at about four or five companies that had gone through this process.
Also, get deeply educated on the details. There are a lot of details, and I felt it was important for me to understand them versus just taking the word of my outside advisors.
Q: What are your hopes for Eastridge's future as an employee-owned company?
Jason: My hope is that the ESOP will provide a once-in-a-lifetime opportunity for the employees of Eastridge to realize their potential as people and professionals.
Owning a company and acting like an owner tests a person's courage and resolve, unlike almost anything that can be done in a professional capacity. The ESOP is a platform for people to test their courage, to test their resolve, and be the best that they can possibly be in the construct of a very healthy, caring company culture.
So my hope for Eastridge? It's that our people can become the very best they can be, and through that, Eastridge can become the very best company it can be.
About Eastridge Workforce Solutions
Eastridge Workforce Solutions, established in 1972, is an employee-owned company that provides full-service talent acquisition and management solutions for Fortune 500 companies across North America. Ranked as a top professional recruiting firm by Forbes and in the top 1% of firms by Staffing Industry Analysts, we are proud to help over 20,000 associates find jobs across all major industries every single year. With strategic contingent workforce management programs and comprehensive staffing solutions powered by our proprietary technology platform, Eastridge Cloud™, we make it easy for our clients to attract and manage a skilled workforce.
For more information about Eastridge Workforce Solutions visit www.eastridge.com.