October 17, 2023
Strategies to Improve Candidate Quality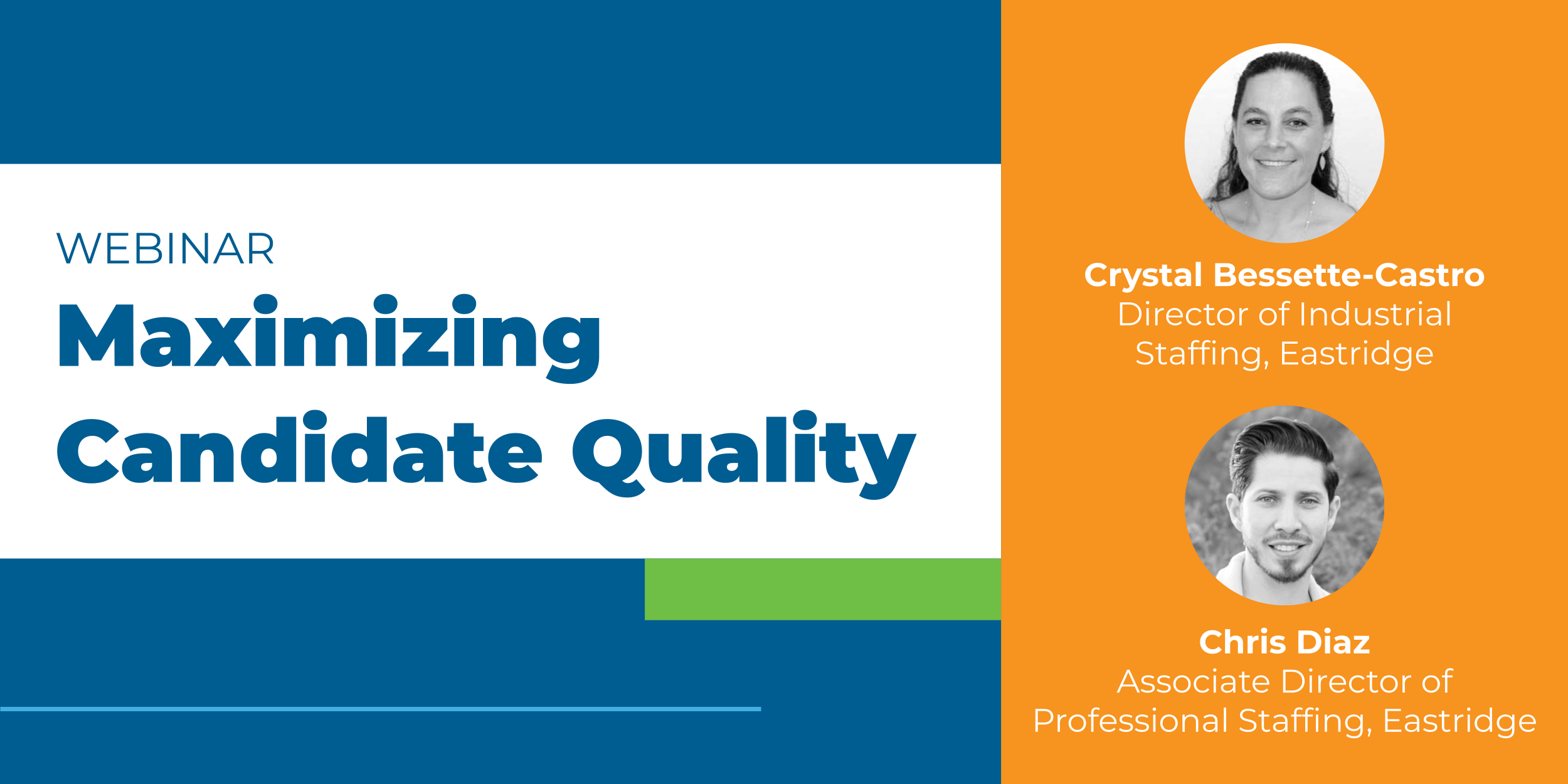 One of the most complex and persistent challenges organizations face is finding and retaining talent. In fact, one recent study states that 30% of new employees quit in their first month, and another indicates nearly 40% of employees leave within their first year. Along with handling employee churn, employers in professional and industrial settings alike are being challenged with rising wages and inflation, shrinking talent pools, understaffed Talent Acquisition teams, all while the demands placed on their workforce remain constant or rise.
There is one powerful solution to addressing all these challenges, however: prioritizing candidate quality. Regardless of industry, high quality candidates are those who have the right mix of hard and soft skills to be successful, who are motivated by the work and want to stay, and whose personal goals align with that of the hiring organization. Finding candidates who meet these criteria in either the professional or the industrial sphere is not easy, which is why two of Eastridge's top recruiters are sharing their strategies for hiring the best possible candidates in this webinar.
Eastridge's Director of Industrial Staffing, Crystal Bessette-Castro, and Chris Diaz, Associate Director of Professional Staffing, will share their best practices to help you find the right talent match and pitfalls to avoid at each stage of the hiring process. They will also provide real-world examples to show how to best implement these strategies for your industry, and answer your questions in a Q&A. Decision makers from any industry can learn vital strategies to optimize their hiring practices to maximize candidate quality.
Gain valuable best practices you can implement today into enhancing candidate quality, such as:
How to identify current workforce challenges and root causes
Strategies for expanding the talent pool
Key data points to level up job positioning
Outsourcing stages of recruiting
Factoring retention into recruiting
Managing for retention
Onboarding to motivate employees
Best practices for utilizing a contingent workforce
Speakers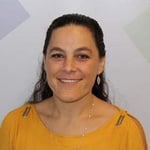 Crystal Bessette-Castro, Director of Industrial Staffing, Eastridge
Crystal has been leading industrial staffing teams for more than 5 years. Crystal's subject matter expertise is focused on building teams across the industrial spectrum including in the Life Sciences, Aerospace, Healthcare, MedTech, and Pharmaceutical sectors, as well as in logistics and distribution, and infrastructure. Crystal partners with clients to thoroughly understand their workforce challenges, needs, and skill gaps, then targets recruiting to find the highest quality candidates. She provides a mix both remote and onsite support to all clients. Crystal oversees Eastridge's proprietary skills assessment program for her manufacturing clients, Gateway for Attaining Technical ExpertiseⓇ (or GATE), which plays a pivotal role in finding talent matches and is key to Eastridge's retention rates in manufacturing, which are over 90%. Crystal currently oversees Eastridge 3 branches in California, and manages some of Eastridge's highest performing recruiters in industrial staffing.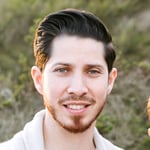 Chris Diaz, Associate Director of Professional Staffing, Eastridge
Chris has worked in Talent Acquisition for more than 7 years, serving a range of industries. Chris's subject matter expertise is in building customer service teams, including call centers and financial services teams. He partners with clients to thoroughly understand their business and workforce challenges, and strategizes with them to find, attract and retain top talent, following a data-driven approach to deliver impactful matches. Chris provides clients with hands-on service and works to set candidates up for success in interviews and on the job. Chris has served as branch manager overseeing West Coast recruiting teams, managing some of Eastridge's highest performing recruiters across a range of industries including in life sciences, medical device, financial services, manufacturing, real estate, gaming and entertainment, and more.