November 16, 2022
Workforce Trends: Wage Stabilization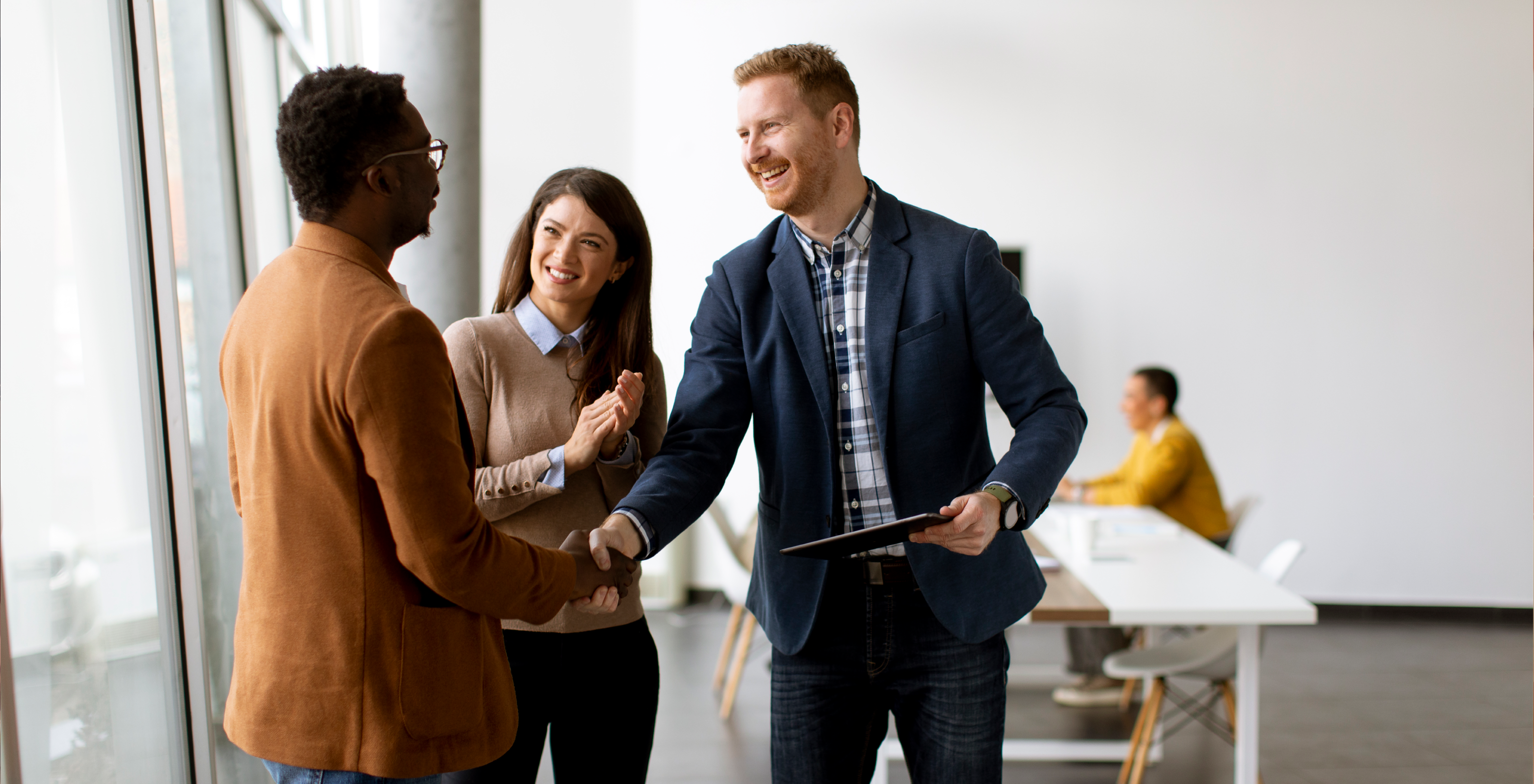 Economic mixed signals have made predictions about the direction of the economy difficult. Factors like inflation and layoffs in certain industries have been offset by high wages and relatively low unemployment.
But there is one economic signal that could be a major factor in planning for 2023.
That's wage stabilization. While the growth in wages has grabbed many headlines, the real difficulty has been the growth rate of those wages in sectors pretty much across the board. This moving target for the past two years has made it difficult to fill open positions and retain talent.
Recently, job creation in October was higher than expected. Nonfarm payrolls grew by 261,000 in October, beating expectations of an estimated 205,000. But looking at job creation data dating back one year shows a clear trend: job creation is slowing.
As I stated earlier, this slowing of job creation has had an impact on wage growth. 2021 saw an explosive growth in pay rates, but that year over year growth has been flattening since the summer of 2022.
What does this mean for workforce leaders looking ahead? Wages being relatively consistent makes it easier to plan and budget for 2023, but, more importantly, this stability can make it easier to plan for economic downturn or growth.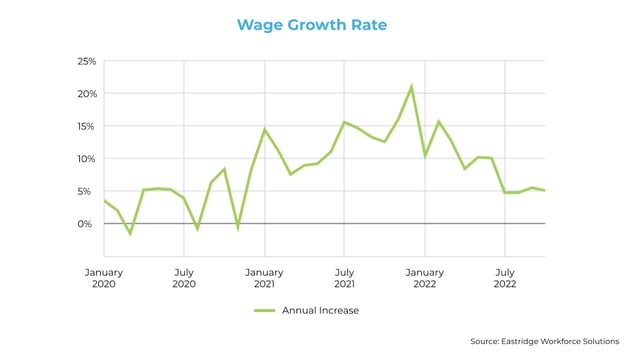 Consistent wages can make fiscal planning easier, even in a volatile economic landscape.
Contingent workforce strategies, for example, can be a way to quickly ramp up for seasonal highs and lows or to respond to economic downturns. Planning will be easier because more stable wages and a reliable pool of talent are more likely to be with us throughout 2023.
But planning is key. Contingent labor strategies can quickly unravel as costs aren't monitored across multiple locations or if compliance and safety aren't followed.
The good news is that planning is more feasible now than at any point in the past two years. Wage stabilization can help any industry quickly respond to fluctuations in supply and demand. Whether that's a software company building a team of engineers to push a project across the finish line, or a manufacturing plant to meet production goals, companies can plan on a more steady contingent labor rate.
Eastridge Workforce Solutions partners with companies to build strong contingent labor strategies, recruit and hire in-demand talent, and manage vendors and workforce strategies. With its own proprietary software solution, Eastridge provides systems that drive efficiency to partners large and small. We're already partnering with clients to plan for what's ahead.
Contact us to plan your workforce strategy.
Brandon Stanford is Eastridge's Chief Financial Officer