May 21, 2019
Leveraging Your Digital Presence to Increase Recruitment ROI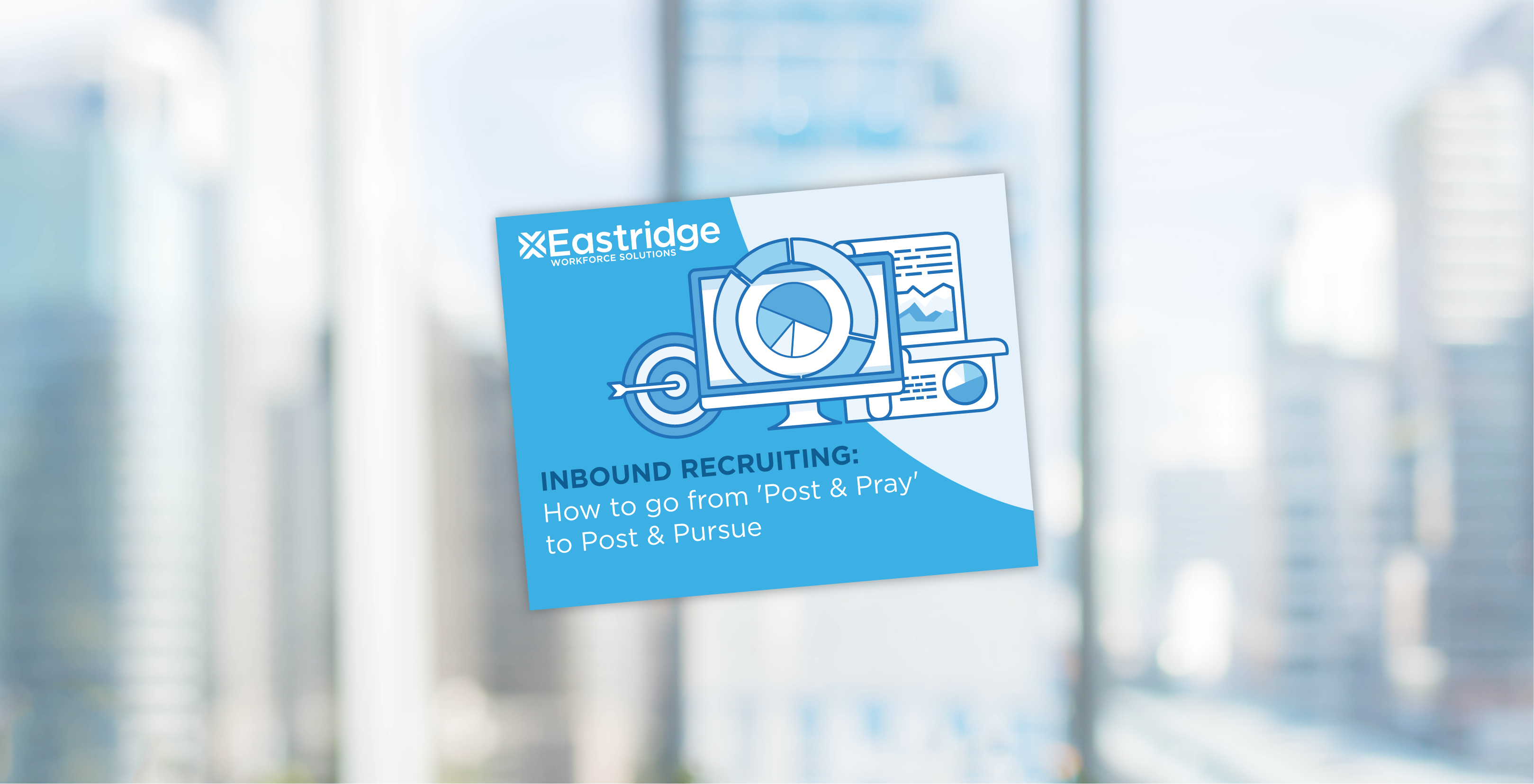 With unemployment at a historic low, having a strong online brand and recruitment strategy is vital in a job market where candidates have the upper hand. According to the U.S. Bureau of Labor Statistics, the unemployment rate in April 2019 was 3.6%.
If your company is looking to increase its employer brand online to attract talent, it can be difficult to know where to invest resources and which online platforms will give you the highest return-on-investment (ROI). From various social media platforms to third-party review sites and job board profiles, determining where to grow your audience will largely depend on your company's goals.
For instance, if you're looking to attract top talent, having a responsive profile that resonates with candidates is essential. So how can this be achieved without making a major investment in "Featured Employer" or "Sponsored Employer" profiles?
In recent years, Eastridge developed and launched a strategic campaign to increase its online presence in order to attract hard-to-find talent online. In curating candidate-focused content, proactively engaging with candidates, and leveraging analytics to design internal training programs, Eastridge recruiters dramatically increased their candidate pool of top-level talent.
Our results from this strategic campaign were so impactful that we decided to share specific tips and strategies that your organization can implement in this candidate driven market. Contact us today to receive the first eBook of this 3-part series, where we'll provide detailed strategies to impact recruitment and brand awareness resulting in:
About Eastridge Workforce Solutions
Since 1972, Eastridge Workforce Solutions has provided full-service talent acquisition and management solutions for Fortune 500 companies across North America. Ranked as a top professional recruiting firm by Forbes and in the top 1% of firms by Staffing Industry Analysts, we are proud to help over 20,000 associates find jobs across all major industries every single year. With strategic contingent workforce management programs and comprehensive staffing solutions powered by our proprietary technology platform, Eastridge Cloud™, we make it easy for our clients to attract and manage a skilled workforce.