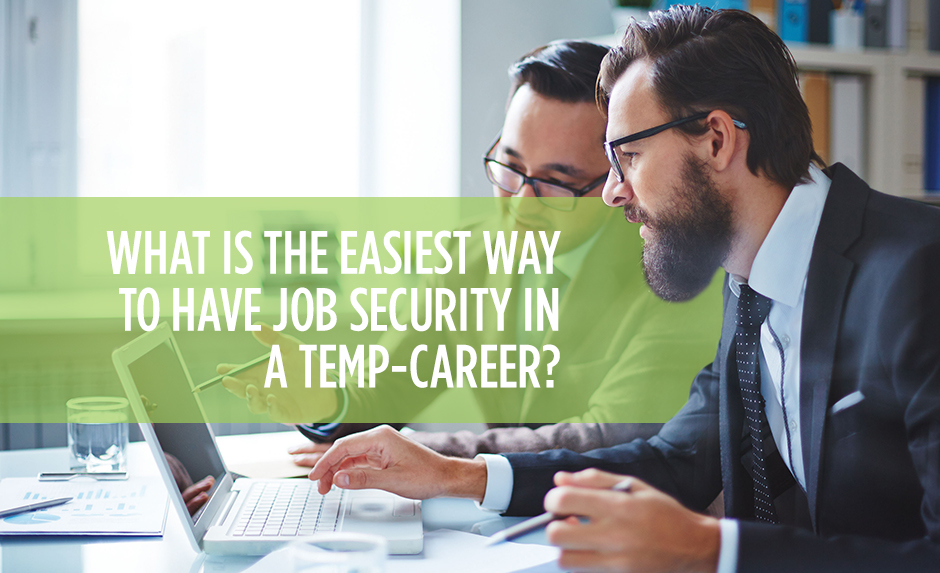 Many people prefer to work temp jobs because they enjoy new challenges or get bored if they have to do the same thing every day. Working in a temporary job instead of a full-time position can also give you more flexibility to find work on your schedule, and can make it easier to get hired by companies who may not be willing to take a chance on hiring you for full-time work.
While there are lots of benefits to temporary work, there are also some downsides to not having a full-time job. One of the biggest downsides is a lack of job security. Fortunately, there is an easy way to overcome this downside: work with a high-quality staffing agency.
Working with a high-quality staffing agency to help you find temp work can enhance your job security because:
Staffing agencies have a lot of connections

Staffing companies have a vast network and know exactly who is hiring. Because a staffing company may know of dozens or even hundreds of available temp jobs, the staffing agency will be able to connect you with many businesses looking to hire you. You won't have to worry as much about finding opportunities and you should be able to get steady work temping at all the different companies the staffing service can place you with.

Staffing agencies can help you to maximize the chances of being hired

Staffing professionals are trusted by hiring managers to send them good candidates. This means that you have an advantage when you go for an interview because the company knows you've already been vetted. Staffing services will also match you with companies you'd be a good fit for so you don't have to waste time chasing dead-ends.

Staffing agencies can take care of certain details for you

When you work with a staffing service, you'll often know up front what a temp job pays so you won't have to negotiate a salary and benefits.
Eastridge Workforce Solutions has helped many job-seekers build great careers doing temp work. Whether you want a temp job to build experience or you're hoping to do a series of different temp jobs to earn a living over the course of your career, we can help you.  Contact our staffing professionals today to learn more about the assistance that we offer.