Companies rely on good leadership to guide employees towards success. Ideally, that success is both personal and professional, allowing employees to expand their skill sets, gain knowledge about prospective career paths, and, ultimately, help the company achieve its organizational goals.
Depending on your leadership style, your actions to lead effectively can either be supporting or hurting your team. Read on to find out what good leadership entails and how you may be inadvertently keeping your team from reaching their fullest potential.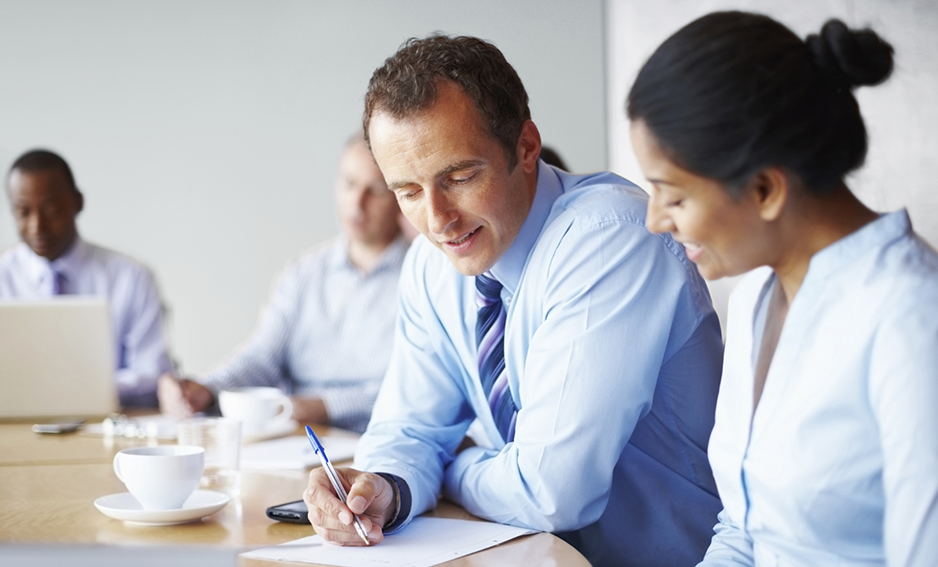 What Type of Leader Are You?
A good leader aims to get the most from their team, utilizing their skills and interests for every opportunity.
Which question would you ask yourself when evaluating your team?

Option A: Is this person smart?
Option B: In what ways is this person smart?

If you chose:

Option A: Your leadership style leans toward the Accidental Diminisher category.
Option B: Your leadership style leans toward the Intelligence Multiplier category.
Some leaders may fall under both categories, but any traits that fall under the Accidental Diminisher category should be taken seriously and steps toward improvement should be made.
Accidental Diminisher
Accidental Diminishers view themselves as heroes and revolve their actions around the belief that people can't figure things out without their help.
This results in wasted talent, cutting more than half of the team's capability and intelligence.
More often than not, leaders unintentionally carry Accidental Diminisher qualities. Even some well-intended leaders can have a diminishing impact by being too self-absorbed in their own intelligence, leaving people underutilized and having their talent go unnoticed.
According to Liz Wiseman, author of Multipliers: How the Best Leaders Make Everyone Smarter, there are 5 types of Accidental Diminishers:
Empire Builders who knowingly underutilize talents and capabilities
Tyrants who create an unsafe environment and hinder creativity
Know-It-Alls who assume they have all the right answers
Decision Makers who do not make collaborative decisions
Micromanagers who control the actions of others
Intelligence Multiplier
Intelligence Multipliers view themselves as teachers and revolve their actions around the belief that people are intelligent enough to figure things out on their own.
This results in amplified talent, more than doubling the team's capability and intelligence.
Leaders who are Intelligence Multipliers see and bring out the genius in their team, allowing employees to challenge themselves and create better work as a result.
According to Liz Wiseman, there are 5 types of Intelligence Multipliers:
Talent Magnets who on-board and cultivate the right talent
Liberators who develop a connection and promote thinking
Challengers who improve concentration and create new ideas
Debate Makers who debate ideas collaboratively before a decision
Investors who assign responsibilities and teach ownership
Lead Like A Multiplier
Follow these 4 steps to lead like a multiplier and get more out of your team:
Ask the right questions

Debating and questioning their decisions will help strengthen their understanding of the work they do and any problems that may arise.

Set high standards

Demanding a high level of work will amplify their capabilities. Note that high expectations should come with a tolerance to make and learn from mistakes.

Leave room for creativity

Inspiring employees to think on their own and contribute ideas will allow them to come up with solutions that have a fresh perspective.

Instill a culture of accountability

Creating an ownership spirit in employees validates the importance of their role and allows them to feel like an integral part of the success of the business.
Find the Right Leadership Style
Evaluate your team's workload to determine whether or not you are underutilizing their skills or interests.
Be aware of the ways you may be diminishing others and make positive changes to becoming an Intelligence Multiplier. The talent you're looking for could be sitting right next to you.